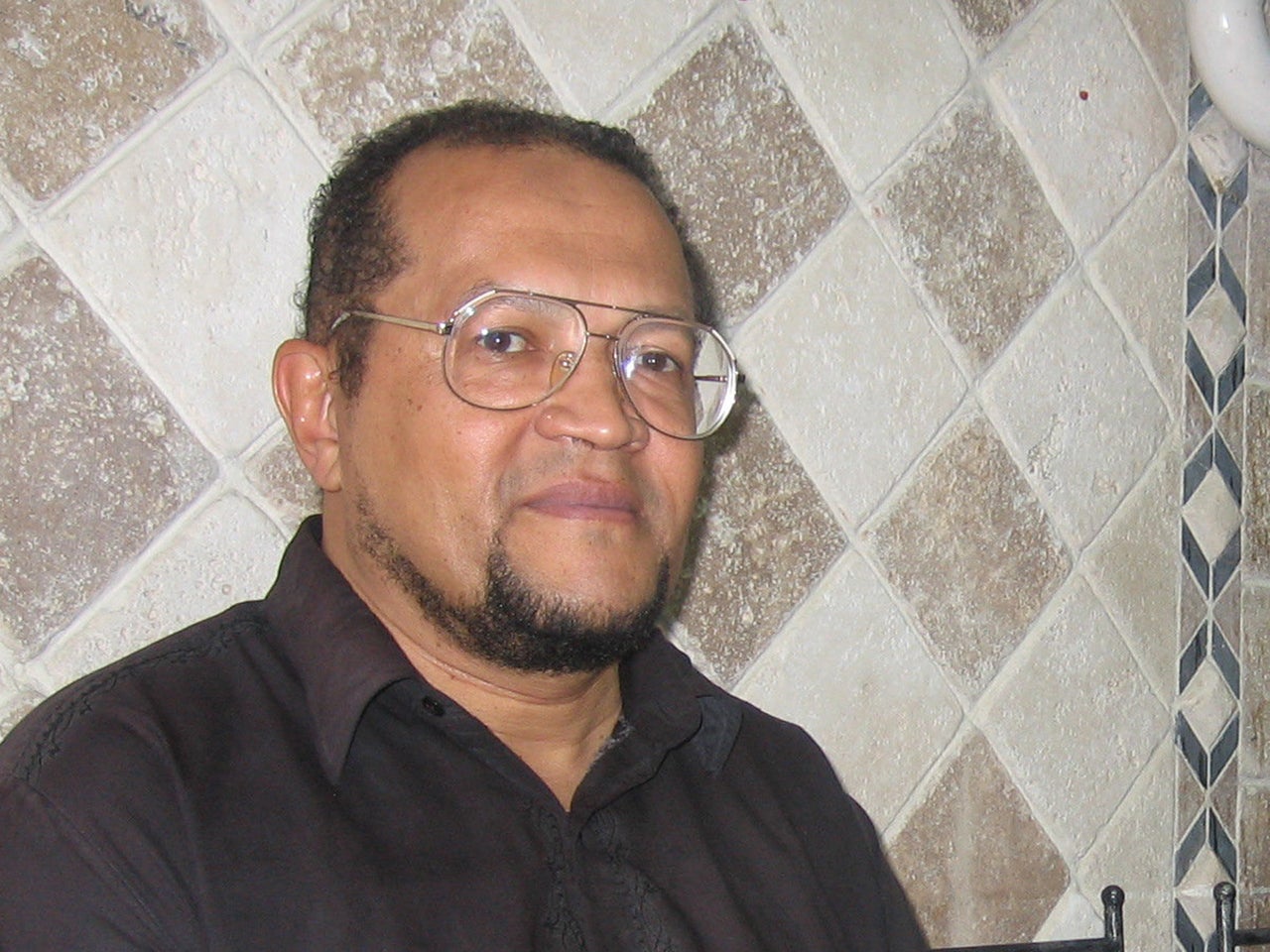 Man who claims he's last person to see Robert Levinson says he's probably alive
Dawud Salahuddin, an admitted assassin, said in an interview with CBS News he was meeting with former FBI agent Robert Levinson just before he disappeared in Iran in 2007.
The American-born Salahuddin said he was surprised by the revelation that Levinson was working at the time for the CIA.

In a telephone interview from Iran with CBS News senior producer Pat Milton, Salahuddin says he believes Levinson was snatched by officers from the Iranian interior police at the hotel on the Iranian beach resort island of Kish, where Salahuddin was meeting with Levinson.

He said that Levinson had contacted him through a mutual friend and asked to meet with him seeking an introduction to Iranian customs officials to discuss cigarette smuggling. They talked together sitting on a rock on the beach for several hours and then had dinner at the hotel restaurant.

"I had no idea he was trying to cultivate me as a source," Salahuddin said.

The former Howard University student currently in exile in Iran believes that Levinson is still alive and being held somewhere in Islamic Republic, but stressed he had no firm grounds for that opinion.

"The military has a lot of facilities in Iran and they are very secure," Salahuddin said. "You could spend a million years and not find someone."

Salahuddin said he also believes that this latest revelation of Levinson's CIA connection may help to get Levinson released because it will let both sides save face at a time of sensitive negotiations on restoration of relations.

Salahuddin was named David Belfield when he was growing on Long Island, and converted to Islam while a student at Howard University. In July 1980, Salahuddin, then a 29-year-old security guard at the Algerian embassy, admittedly carried out an assassination of the former press attache for the Iranian Embassy in Washington, D.C., who had become a critic of the Ayatollah Khomeini.

Salahuddin dressed up in a U.S. mailman uniform and rang the bell at the Bethseda, Md., home of the former press attache. When he came to the door, Salhuddin said he shot him three times in the stomach. Salahuddin fled to Iran where he has lived in exile ever since. He said he does not regret the murder but knows he cannot return to the United States because he would face life behind bars.

He does not think that Iranian authorities were tipped to Levinson's presence in Iran but believes they discovered him "by dumb luck."
He said that the interior police routinely make rounds at the hotels to check passports and when they discovered that Levinson, with a U.S. passport, was sharing a room with Salhuddin, who had an Iranian passport but was American, they decided to investigate.

"I had nothing to do with Levinson's disappearance," Salhuddin said.

Salahuddin said he was taken into custody first by the officers and held for about six hours. When he returned to the hotel room, Levinson was gone.

"I was told he would be returned in a few days," said Salahuddin.

Salhuddin said he met with Levinson's wife and gave her the same information.

"I think now everyone is invested in getting him back to his family," he said.
Thanks for reading CBS NEWS.
Create your free account or log in
for more features.