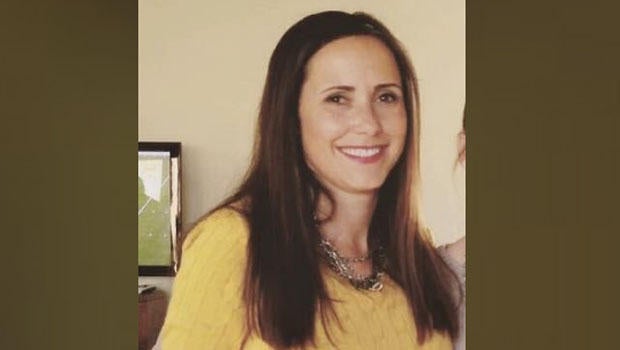 Details emerge about woman killed on Alaska cruise
ANCHORAGE, Alaska -- A Utah real estate agent killed on an Alaska cruise was remembered by her employer as a trusted adviser and valued sales associate.
Kristy Manzanares was found dead Tuesday night as the cruise ship Emerald Princess traveled between Ketchikan and Juneau.
Her husband, Kenneth Manzanares, was charged with murder after he was discovered with blood on his hands and clothes, and with blood spread throughout the cabin on the Princess Cruises ship, according to a criminal complaint by FBI Special Agent Michael L. Watson.
"Kristy was a dedicated and loving mother who juggled her business schedule to make her children the top priority," the statement from Summit Sotheby's International Realty in St. George, Utah, said.
Friends told CBS News' Jamie Yuccas that the couple were high school sweethearts and had been married more than 20 years.
Kristy Manzanares, 39, had a severe head wound, but authorities have declined to release other details in the case, including how many people were traveling with the couple on the 3,400-passenger Emerald Princess that left Sunday from Seattle.
A man and other people went into the room before medical workers and security officers had arrived and saw the woman on the floor covered in blood, according to court documents.
The man asked Manzanares what happened, and the suspect said, "'She would not stop laughing at me,'" according to the FBI complaint.
Manzanares then grabbed his wife's body and tried to drag her to the balcony, but the man stopped him, Watson wrote. The name of the man was not included in the complaint.
A ship security officer handcuffed Manzanares, who was held in a nearby cabin, authorities said.
While the FBI searched him, Manzanares said, "'My life is over,'" the complaint states.
Passenger Charles Rowlen and his wife were in a room two floors above Manzanares' cabin.
"I heard terrible screaming – I mean, you knew it wasn't normal," Rowlen told Yuccas.
Manzanares, 39, participated in his first court appearance Thursday by teleconference from Juneau, where he is in custody.
He appeared to be crying at times before the hearing and near the start, when U.S. Magistrate Judge Kevin F. McCoy began speaking.
Manzanares dabbed at his eyes and nose with tissues.
He was wearing an orange jumpsuit during the proceedings. He had his ankles shackled and was wearing slip-on shoes.
The maximum punishment Kenneth Manzanares faces if found guilty of federal murder charge is life in prison or the death penalty, according to CBS affiliate KTVA-TV.
McCoy appointed assistant Federal Defender Jamie McGrady to represent Manzanares. McGrady was not at the hearing and did not immediately respond to a request for comment.
Bail has not been set and a preliminary hearing was scheduled for Aug. 10. McCoy approved change of venue from Anchorage to Juneau for further proceedings.
Manzanares has no criminal history, according to online Utah court records.
The ship was diverted to Juneau because of the investigation, which the FBI is leading because the death occurred in U.S. waters.
Thanks for reading CBS NEWS.
Create your free account or log in
for more features.