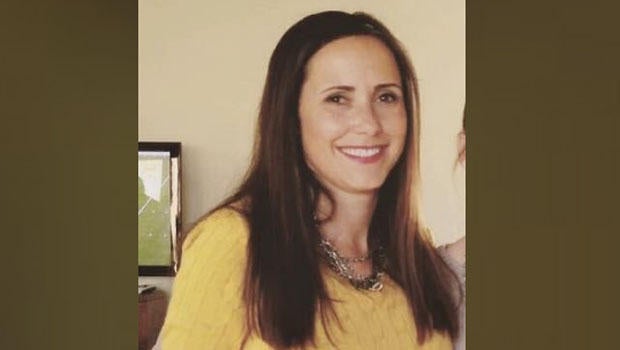 "She would not stop laughing at me": Affidavit reveals new details in cruise ship killing
JUNEAU, Alaska -- Cruise ship security personnel who found a man in his cabin near his wife's bloodied body said he told witnesses, "She would not stop laughing at me," court documents reveal.
A federal criminal complaint released Thursday charges Kenneth Manzanares with murder in the killing aboard the Emerald Princess in U.S. waters off Alaska Tuesday night. Princess Cruises says Kristy Manzanares, a 39-year-old Utah woman, died in the attack that's believed to have resulted from a domestic dispute. Passengers told CBS News' Jamie Yuccas that the couple involved was traveling with a large group that included their children.
A federal search warrant affidavit says Emerald Princess security and medical personnel responded just after 9 p.m. to an incident in cabin D726, registered to guests Kenneth Manzanares and the victim. The affidavit described Kenneth Manzanares as the husband of the victim, but refers to the woman only as "K.M." Anchorage FBI spokeswoman Staci Feger-Pellessier confirmed to CBS Alaska affiliate KTVA-TV that the victim has been identified as Kristy Manzanares.
Kristy Manzanares was found in the cabin dead with a severe head wound, and "blood was spread throughout the room on multiple surfaces," the affidavit said. Kenneth Manzanares was in the cabin with blood on his hands and clothing, a responding security officer told the FBI agent who signed the affidavit.
The security officer handcuffed Kenneth Manzanares and secured him in an adjoining cabin. Witnesses who entered the room before the officer arrived told the officer they found Kenneth Manzanares with blood on his hands and clothing, according to the affidavit. One witness told the officer he saw the woman lying on the floor covered in blood, and when he asked Kenneth Manzanares what had happened, Manzanares replied, "She would not stop laughing at me."
The witness said Kenneth Manzanares then grabbed the victim's body and dragged her towards the cabin's balcony, the affidavit says. The witness then grabbed then victim's ankles and pulled her back inside the cabin. Security arrived shortly afterward.
Later, when Kenneth Manzanares was being processed during an FBI evidence search, "he spontaneously stated, 'My life is over,'" the affidavit said.
The ship was carrying 3,400 passengers and 1,100 crew members. It departed Seattle on Sunday for a seven-day round-trip cruise. It had left Ketchikan, Alaska, on Tuesday around 3 p.m. The death forced the crew to divert the ship to Juneau, where it arrived just before 8 a.m. on Wednesday -- about six and a half hours ahead of schedule.
Thousands of passengers were kept on board for hours while the FBI investigated.
The Emerald Princess spans the length of nearly three football fields and has 19 decks. Passenger Chris Ceman told Yuccas he was on the ninth level in a room across from where it happened.
"One of the little girls from that room came running out, calling for help, that her parents had been in a fight. She sounded pretty desperate, but the crew came up as quickly as they could," Ceman said.
Passengers said that a "murder mystery" theme dinner was taking place when the situation started to unfold. Some thought it was a hoax at first, but after the initial confusion they realized the severity of the situation.
Passenger Charles Rowlen told KTVA he and his wife were in a room two floors above where the incident took place Tuesday night.
"It was evening for us, I had turned in and my wife was taking a shower and I heard terrible screaming, I mean you knew it wasn't normal," Rowlen said. "And it sounded like two or three ladies or girls, definitely women screaming."
Rowlen said his wife looked over the balcony and saw a man, bruised, cut and covered in blood.
"My wife's a registered nurse, she thought he was going to jump over the rail, and at one point he put his hand on the rail and set his rear on it, but she started yelling get back in and the ship announced, get a security team to that area," he said.
Nicole and Brice Beckstrom used to live across the street from the family involved. They told Yuccas the couple was celebrating an anniversary.
"To find out that it was her was shocking," Nicole said.
The U.S. attorney's office held a news conference with representatives of the FBI and Coast Guard Thursday in Anchorage to announce the filing of federal charges in the case.
The maximum punishment Kenneth Manzanares faces if found guilty of federal murder charge is life in prison or the death penalty, according to CBS affiliate KTVA-TV.
Thanks for reading CBS NEWS.
Create your free account or log in
for more features.