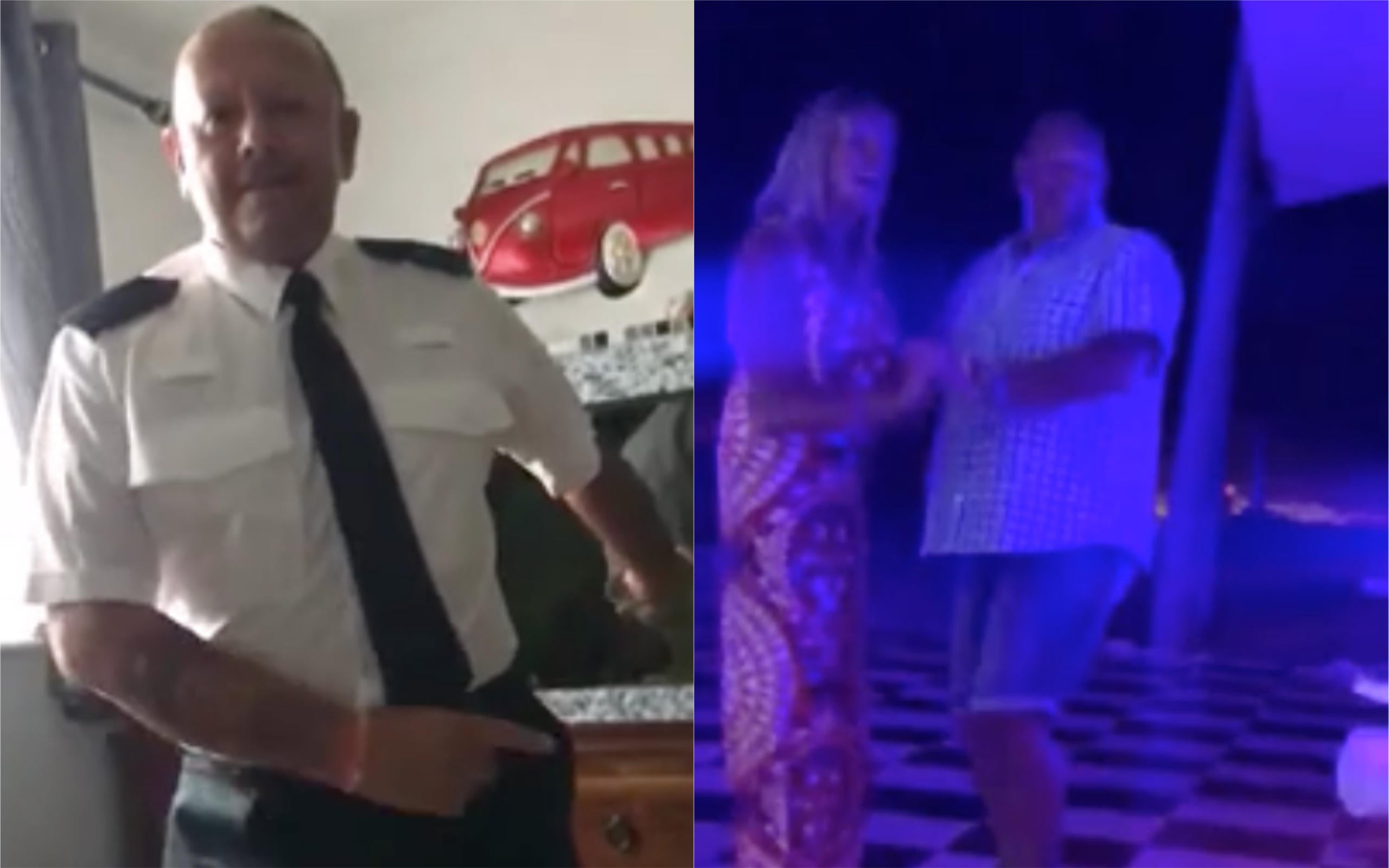 After stem cell transplant, man with MS able to walk and dance for first time in 10 years
For a decade, Roy Palmer had no control of his legs. The man from Gloucester, England, had multiple sclerosis, or MS, which results in the body's immune system eating away at the protective covering of nerves, disrupting communication between the brain and the body.
Palmer had no feeling in his legs and used a wheelchair. But last year, he received a life-changing treatment that restored his ability to walk -- and dance -- again, the BBC reports. The dad first heard of the treatment, called HSCT (hematopoietic stem cell transplantation), on the BBC program, "Panorama."
"Two people on that program went into Sheffield Hospital in wheelchairs and they both came out walking," Palmer said.
"As soon as we saw that, we both cried," Palmer's wife told the BBC.
According to the National MS Society, HSCT still considered experimental, but Palmer decided it was worth a try.
"If they can have that done, on a trial, why can't I have it done?" Palmer said. So last year, the 49-year-old started the grueling treatment, which is potentially risky, the BBC reports. HSCT doesn't always work and there is a long-term risk of infection and infertility.
"They take the stem cells out of your body. They give you chemotherapy to kill the rest of your immune system," Palmer told the BBC. The stem cells are then used to reboot the immune system.
"Let's hope it works," Palmer said in a home video taken just before the treatment. It did. After HSCT, he regained feeling in his left leg within two days. "I haven't felt that in 10 years," Palmer said. "It's a miracle." Eventually, he regained feeling in both of his legs and began to walk.
"I've been given a second chance at life and I started volunteering at my local police station," Palmer said. "We went on holiday not so long ago to Turkey and I walked on the beach. Little things like that, people do not realize what it means to me."
Palmer is now enjoying the little things in life that most people take for granted -- like dancing. Videos of the dad doing the "Kiki Challenge," and "flossing" have gone viral. They're trends that plenty of people took part in without thinking too much about it. But for Palmer, being able to dance is a joyful expression of the new life that he is grateful to have.
Thanks for reading CBS NEWS.
Create your free account or log in
for more features.