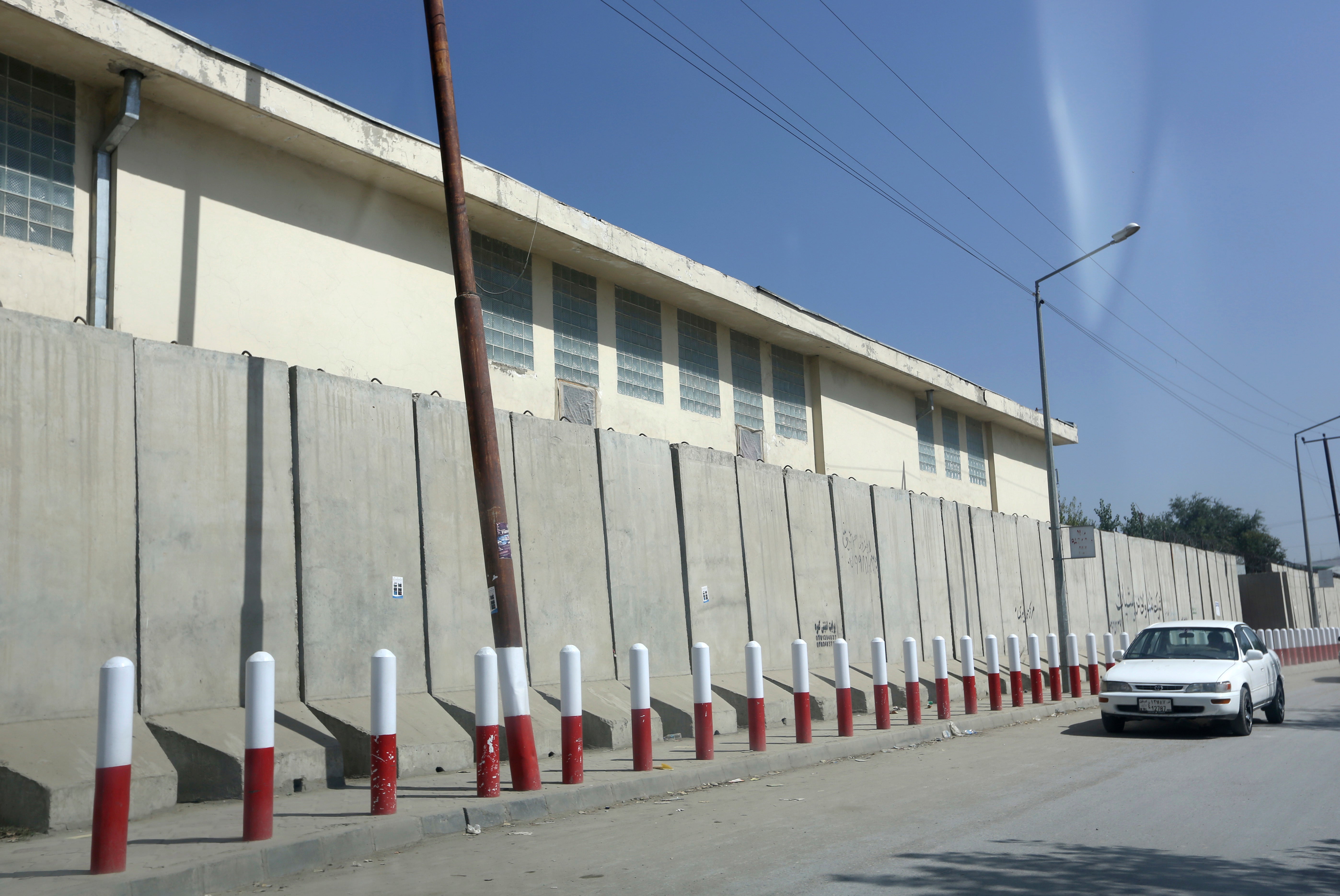 Afghan official: Gunmen abduct American, Australian professors in Kabul
KABUL, Afghanistan -- Five gunmen wearing Afghan military uniforms have abducted an American and an Australian in the Afghan capital, Kabul, a security official said Monday.
The two foreigners were taken from their SUV while driving on Sunday night on a main road near the American University of Afghanistan, according to Sediq Sediqqi, spokesman for the Afghan Interior Ministry. They are believed to be employees of the university and were traveling between the university and their residence, he said.
"Two foreign professors, one American and the other Australian, were abducted at gunpoint from Dar-ul-Aman road in the center of Kabul city," Sediqqi told the AFP news agency.
No one immediately claimed responsibility for the abduction.
Sediqqi also added that initial reports show that up to five armed men stopped the foreigners' vehicle and carried out the kidnapping. The two abducted are both men, he said. He did not reveal any more details except to say that an investigation is underway.
The U.S. Embassy in Kabul confirmed that an American citizen was kidnapped on Sunday near the American University of Afghanistan (AUAF) in Kabul, and that U.S. Embassy security officials were working closely with Afghan law enforcement, security colleagues and AUAF to assist in the investigation into the kidnapping, CBS News' Charlie D'Agata reports.
A U.S. State Department official told CBS News, "We are aware of reports of a U.S. citizen kidnapped in Kabul. Due to privacy considerations, we have no information to offer."
Though kidnapping is sometimes the work of criminal gangs, the fear is that the hostages could be "sold up" to the Taliban, or the Islamic State of Iraq and Syria (ISIS), which has been fighting to gain hold in Afghanistan, D'Agata reports.
Last week, ISIS released photos purporting to show weapons and equipment seized from American forces, including a U.S. soldier's ID card. The U.S. military in Kabul said that soldier was safe with his unit and on active duty, D'Agata says.
Australia's Department of Foreign Affairs and Trade issued a statement confirming "the apparent kidnapping of an Australian in Kabul."
"Due to privacy and security considerations we will not be commenting further. We continue to advise Australians not to travel to Afghanistan because of the extremely dangerous security situation, including the serious threat of kidnapping," it said.
Senior staff at the university in Kabul could not immediately be reached for comment, but the school was closed Monday. On Sunday, an email was sent to students saying, "Please be advised that the campus will be closed tomorrow and until further notice," CBS News' Ahmad Mukhtar reports.
Kidnappings are not uncommon in Afghanistan. Three other foreigners who were kidnapped in Kabul over the past year have all been released, including an Indian woman, Judith D'Souza who was freed last month after being held for more than a month.
An Australian woman, Kerry Jane Wilson, was abducted in the eastern city of Jalalabad in April. Her whereabouts are unknown.
Sediqqi said that kidnappers in all the Kabul cases, including Monday's, had been wearing military uniforms, establishing a pattern and hinting at some form of organized gang activity.
Most of the thousands of foreigners living and working in Kabul are largely confined to their embassies or, in the case of those working for the United Nations or other non-government organizations, to their residential compounds, with limited movement permitted.
The abductions heighten the risk for the few foreigners, including journalists, who move with relative freedom across the Afghan capital in order to do their work.
Residents of the capital complain that crime has risen in recent months, especially robbery and car theft. The apparent rise coincides with an economic crisis as the government has not been able to create jobs or stimulate growth.
President Ashraf Ghani took office in 2014 promising jobs and peace, but has provided neither as the war with the Taliban grinds on for its 15th year.
The police, however, deny a spike in crime.
On Sunday, a court in the western city of Herat sentenced 14 people to death for kidnapping and murder. Another three, including a woman, were handed prison sentences of between six and 20 years.
Thanks for reading CBS NEWS.
Create your free account or log in
for more features.