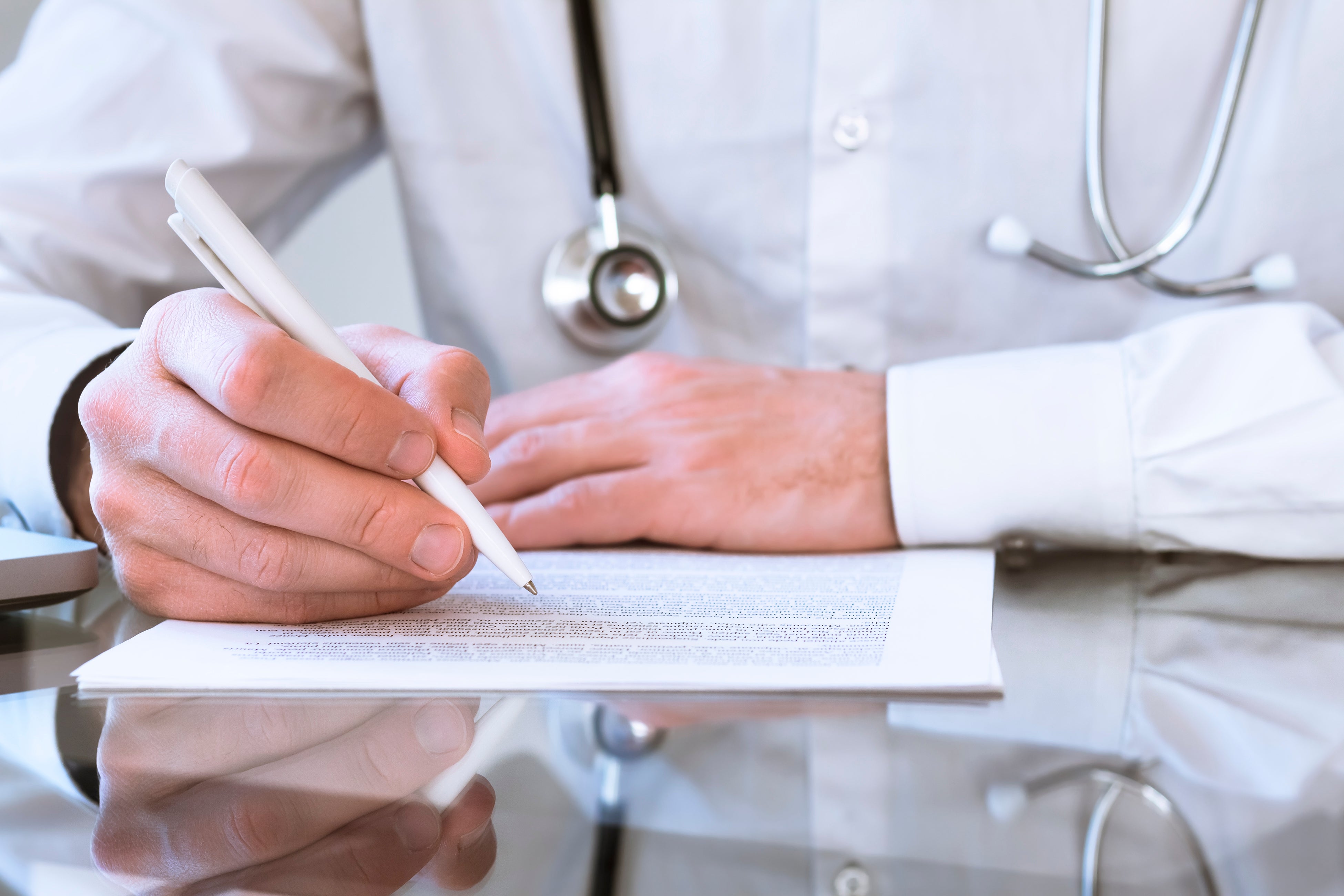 Study sees rise in advanced prostate cancer cases
The number of new cases of advanced prostate cancer in the United States has soared by about 72 percent in the last decade, according to a new study, but not all experts agree with its findings.
The report, published today in in Prostate Cancer and Prostatic Diseases, a journal from Nature, prompted researchers to question whether a recent trend of fewer men being screened may be contributing to the rise.
"One hypothesis is the disease has become more aggressive, regardless of the change in screening," senior study author Dr. Edward Schaeffer, chair of urology at Northwestern University Feinberg School of Medicine and Northwestern Medicine, said in a statement. "The other idea is since screening guidelines have become more lax, when men do get diagnosed, it's at a more advanced stage of disease. Probably both are true. We don't know for sure but this is the focus of our current work."
The researchers looked at information from the National Cancer Data Base, which included more than 767,000 men from 1,089 medical facilities nationwide who had been diagnosed with prostate cancer between 2004 and 2013.
They focused on metastatic cases -- meaning the cancer had spread from the prostate to other parts of the body by the time it was diagnosed. Just 3 percent of of the patients had metastatic prostate cancer.
The analysis showed the largest increase was seen among men 55 to 69 years old. That age group saw a 92 percent surge in cases in the past decade, from 702 new cases in 2004 to 1,345 in 2013. This sharp uptick is particularly troubling, the authors said, because men in this age group are believed to benefit most from prostate cancer screening with the PSA (prostate-specific antigen) blood test and early treatment.
The rate of metastatic prostate cancer overall increased 72 percent, from 1,685 cases in 2004 to 2,890 in 2013.
The report also found that the average PSA level of men diagnosed with metastatic prostate cancer in 2013 was 49 -- almost double that of men diagnosed in 2004, who had an average PSA of 25. This indicates a greater extent of disease at diagnosis, as the blood level of PSA -- a protein produced by the prostate gland -- is often elevated in men with the disease.
The authors note that fewer men are now being screened for prostate cancer following a 2012 recommendation by the U.S. Preventive Services Task Force against routine PSA tests to detect prostate cancer. The group cited "convincing evidence" that "PSA-based screening results in considerable overdiagnosis" that can ultimately lead to more harm than good.
However, not everyone in the medical community agrees with these guidelines.
"The fact that men in 2013 who presented with metastatic disease had much higher PSAs than similar men in 2004 hints that more aggressive disease is on the rise," Schaeffer said. "If I were a patient, I would want to be vigilant. I firmly believe that PSA screening and rectal exams save lives."
Dr. Eric Klein, chairman of the Glickman Urological & Kidney Institute at Cleveland Clinic, said he believes the USPTF's recommendation against PSA screening played a big role in the increase in metastatic prostate cancer cases seen in the study.
He, too, finds the task force's prostate screening advice problematic, citing the development of more accurate blood and urine tests and the general movement away from a rush to treat early stage prostate cancers, with more doctors opting instead for the wait-and-see approach of active surveillance.
"Both of these developments have gone a long way to addressing the concerns of the task force and reducing the harms of screening," Klein told CBS News.
But the American Cancer Society has criticized the methods used in the latest study, saying a more accurate measure would be to look at the rates of disease and mortality, as opposed to simply counting the number of cases.
"Epidemiologists learned long ago that you can't simply look at raw numbers. A rising number of cases can be due simply to a growing and aging population among other factors," the American Cancer Society's chief medical officer Dr. Otis W. Brawley said in a statement. "In addition, in this study, the rise they detected began before USPSTF guidelines for screening changed. There may or may not be a rise in the rates of metastatic disease; but because of a flawed analysis, this study does not answer that important question.
The authors also note that the the rise in metastatic cases began to rise before 2012 when USPTF's updated guidelines were announced.
Still, lead study author Dr. Adam Weiner, a urology resident at Northwestern's Feinberg School of Medicine, said tweaking the guidelines again may be the answer to catching more cases and thus saving lives.
"The results indicate that screening guidelines and treatment need to be refined based on individual patient risk factors and genetics," he said. "This may help prevent the growing occurrence of metastatic prostate cancer and potential deaths associated with the disease. This also can help minimize overdiagnosing and overtreating men with low-risk prostate cancer who do not need treatment."
The American Cancer Society recommends patients speak with their doctors about whether to screen for prostate cancer at:
Age 50 for men who are at average risk of prostate cancer and have a life expectancy of at least 10 more years.
Age 45 for men at high risk of developing prostate cancer. This includes African-Americans and men who have a first-degree relative (father, brother, or son) diagnosed with prostate cancer at an early age (younger than 65).
Age 40 for men at even higher risk (those with more than one first-degree relative who had prostate cancer at an early age).
After the initial discussion, the physician and patient should then decide a course of action together.
Editor's note: This article has been updated with comments from the American Cancer Society raising questions about the study.
Thanks for reading CBS NEWS.
Create your free account or log in
for more features.