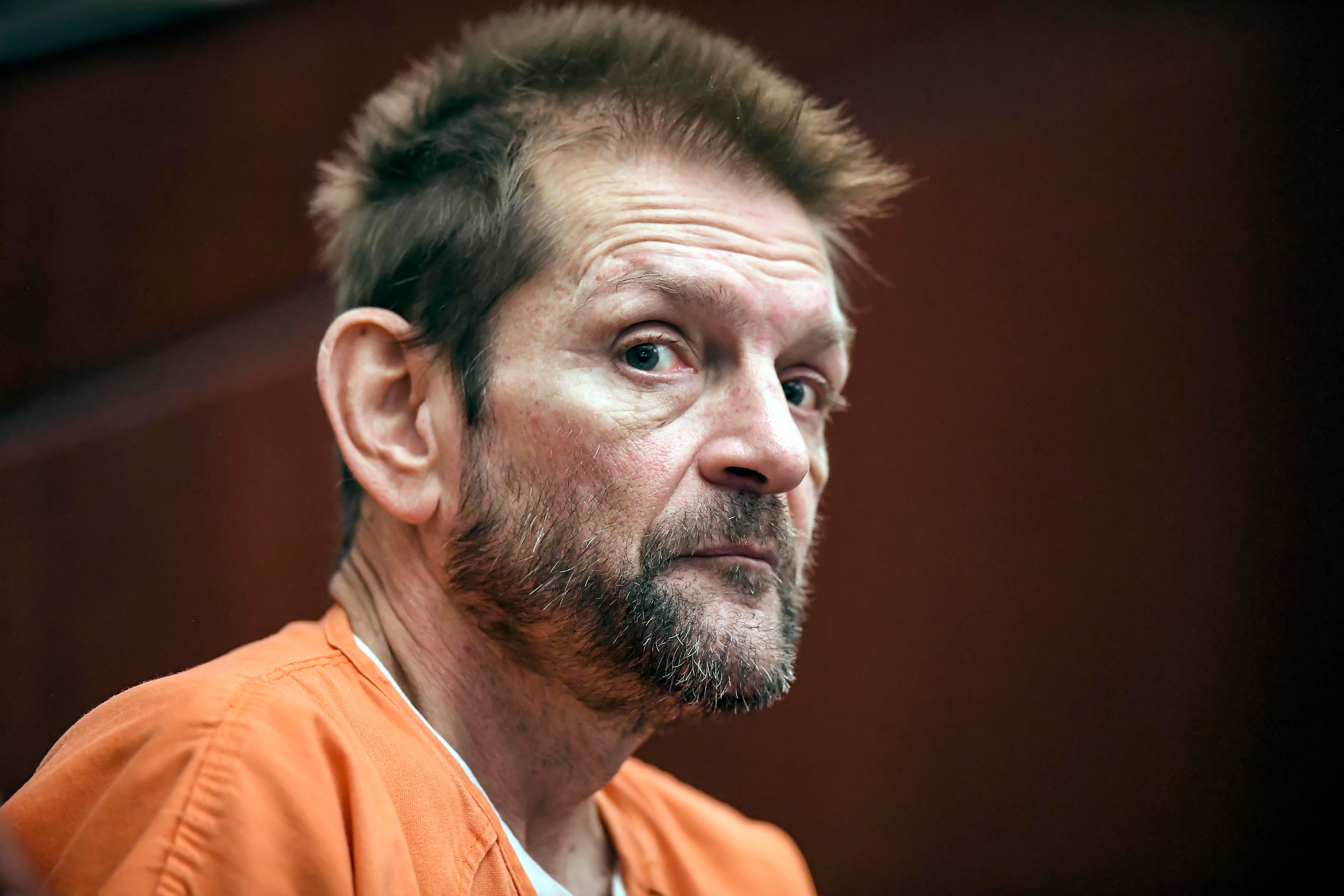 Kansas man charged with hate crime in fatal shooting of Indian engineer
KANSAS CITY, Mo. -- A Kansas man charged with fatally shooting an Indian national at a suburban Kansas City bar has been indicted on federal hate crime and firearms charges.
The Justice Department announced Friday that Adam Purinton, 51, of Olathe, Kansas was indicted by a federal grand jury.
The man allegedly killed and another wounded by Purinton on Feb. 22 at Austins Bar & Grill in Olathe, were Indian nationals. The victim was 32-year-old Srinivas Kuchibhotla and the injured man was his friend, Alok Madasani. A third man, Ian Grillot, was shot and wounded when he tried to intervene.
The shooting raised fears of more attacks on immigrants following President Trump's election and his push for a ban on immigrants from some countries. Officials in India also expressed concern about their citizens' safety in the U.S., where many work in technology and other industries.
An affidavit released in March said Madasani told detectives that the gunman asked if their "status was legal" before he opened fire.
The indictment announced Friday alleges Purinton shot the two Indian men because of their "actual and perceived" race, color, religion and national origin. The indictment also alleges Purinton committed the crimes after premeditation and planning, attempted to kill more than one person and created a grave risk of death to others at the scene. The indictment also accuses Purinton of violating federal firearms laws.
The indictment alleges Purinton shot Kuchibhotla and Madasani because of their perceived race, color, religion and national origin.
Witnesses said Purinton yelled at the two Indian men to "get out of my country" before pulling the trigger in the attack. A bartender at Austins Bar and Grill in Olathe said Purinton used racial slurs before firing.
After the shooting, Purinton, who is white, drove 70 miles east to an Applebee's restaurant in Clinton, Missouri, where he made the shocking admission to a bartender.
"He asked if he could stay with me and my husband, and he wouldn't tell me what he did. I kept asking him, and he said that he would tell me if I agreed to let him stay with me," the bartender said. "Well, I finally got him to tell me and he said, like, that he shot and killed two Iranian people in Olathe."
The Justice Department said in a news release that it will decide later whether Purinton will face the death penalty.
Kuchibhotla and Madasani had come to the U.S. from India to study and worked as engineers at GPS-maker Garmin. The company issued a statement to CBS News in May saying they were "deeply saddened by this terrible and senseless tragedy," and that they would "grieve this tragedy as a community, our thoughts and prayers are with all involved."
Purinton is jailed in Johnson County, Kansas, on $2 million bond on murder and attempted murder charges. His public defender, Michael McCulloch, did not immediately return a message seeking comment.
Kuchibhotla's widow, Sunayana Dumala, attended a vigil in Olathe on Friday, describing her husband as "a very lovable soul," CBS affiliate KCTV reports.
"He did not deserve a death like this," Dumala told the crowd. "I need an answer. I need an answer from the government. What is it they're going to do to stop these hate crimes?"
Thanks for reading CBS NEWS.
Create your free account or log in
for more features.