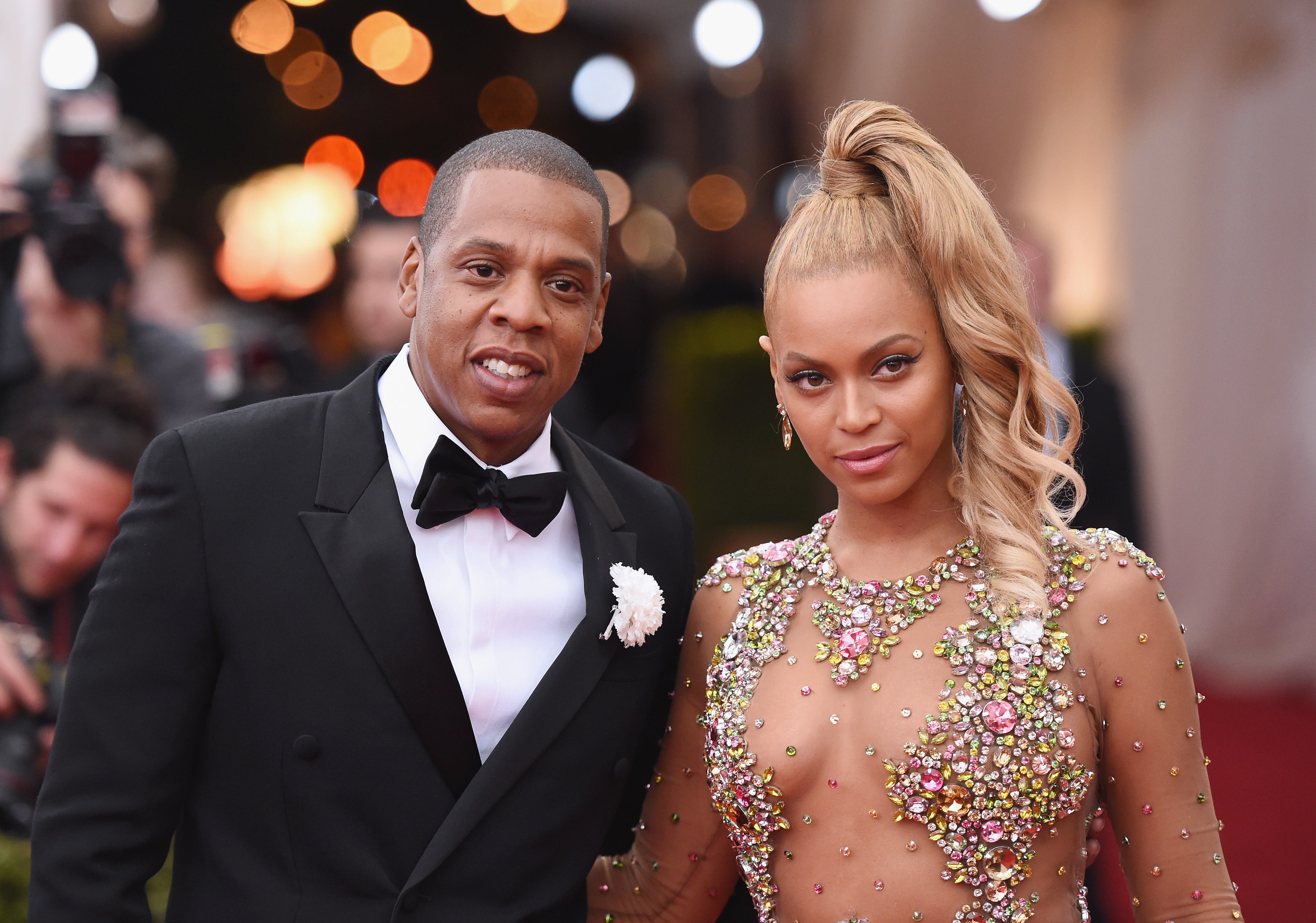 Activist says Jay-Z, Beyonce helped bail out Baltimore, Ferguson protesters
Jay-Z and Beyonce have been quietly supporting the protests against police violence nationwide, an activist said in a series of tweets Monday that she says she later deleted at the couple's request.
Dream Hampton, the writer and activist who ghost-wrote Jay-Z's autobiography "Decoded," posted the revelation to Twitter on Monday. Complex magazine captured the tweets before they were removed. Later, however, Hampton said she stood by what she said.
Hampton has been involved in the "Black Lives Matter" movement, which grew out of the protests surrounding the shooting death of teen Michael Brown in Ferguson, Missouri. Later, major protests, some violent, broke out in Baltimore after the death of Freddie Gray, whose spine was nearly severed in police custody.
In her earlier tweets, she wrote: "When we needed money for bail for Baltimore protesters, I... hit Jay up, as I had for Ferguson (and he) wired tens of thousands" of dollars within minutes.
She also said that when the Black Lives Matter movement needed money for infrastructure, "Carters wrote a huge check," referring to the famous couple's family name.
Hampton added there are more examples of this type of generosity from pop music's most famous couple, but that they always "insist folk keep quiet."
The couple, who have an estimated net worth around $1 billion, had been receiving criticism for allegedly only paying lip-service to the protest movement, reports Agence France Presse. Hampton's tweets appear aimed at addressing that.
Thanks for reading CBS NEWS.
Create your free account or log in
for more features.