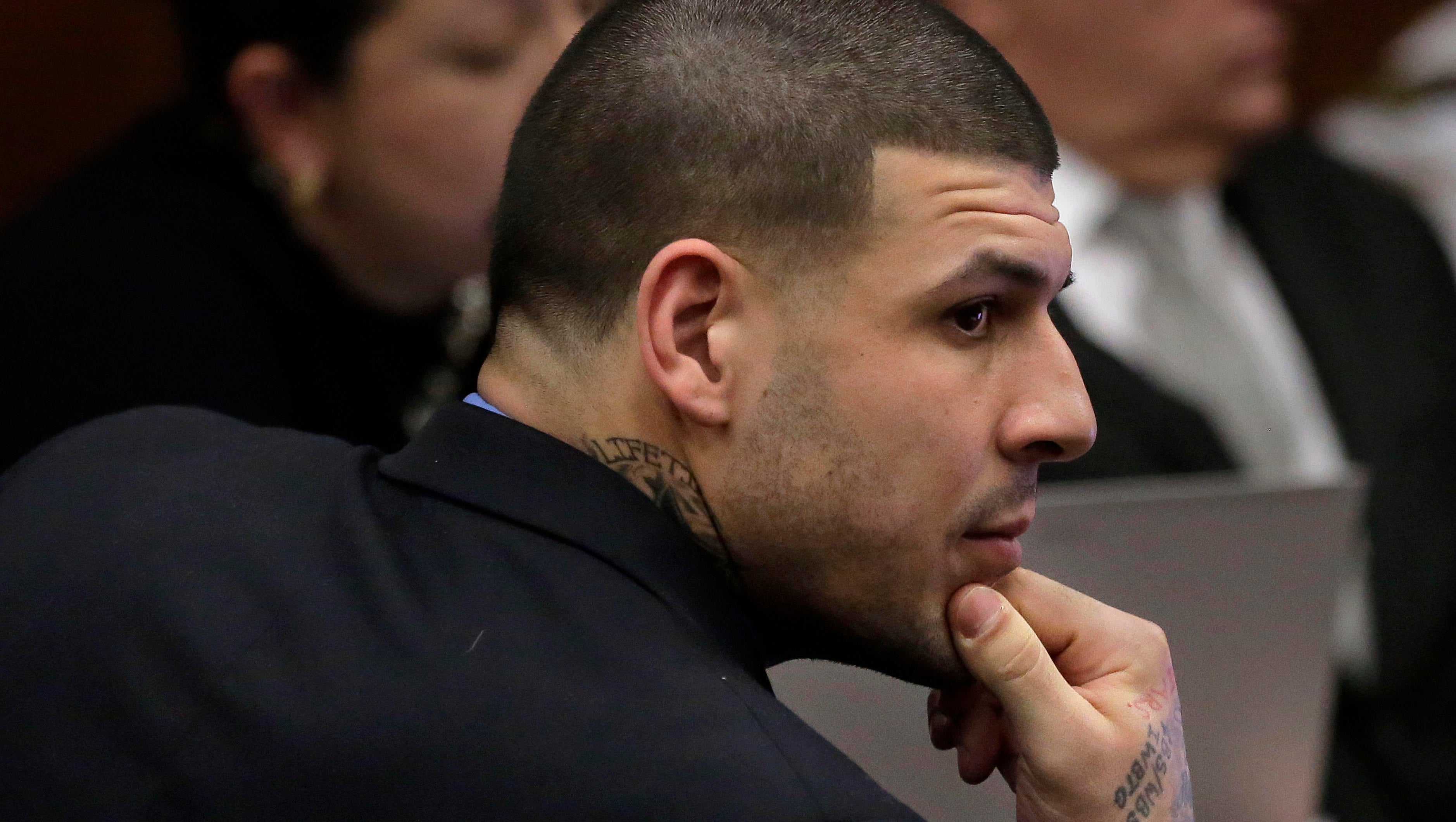 Aaron Hernandez's brother opens up about late NFL star's secrets
Former New England Patriots tight end Aaron Hernandez was sexually abused when he was a child, his brother told CBS station WBZ-TV. Jonathan Hernandez also told the station that his father would beat him and his brother and that Aaron Hernandez was gay.
The former NFL star died by suicide in a Massachusetts prison in 2017. The 27-year-old was serving a life sentence for the 2013 murder of semi-pro linebacker Odin Lloyd.
When Aaron Hernandez was 6 years old, he was sexually abused by an older boy, Jonathan Hernandez told WBZ-TV. Aaron Hernandez didn't report the abuse.
"We were brought up in the sense that seeking help was weak and, you know, crying was weak," Jonathan Hernandez told WBZ-TV. He also said that their father would beat them for spilling cereal.
When the brothers got older, Hernandez said that their father got them into sports and became their biggest supporter before he died. "It was all we knew," Jonathan Hernandez told WBZ-TV. "You know, that was our dad. You know, I love him now. I love him. We love him."
Hernandez said that their father didn't approve of homosexuality and that Aaron Hernandez kept it a secret that he was gay. "You could kind of see what, you know, his conflicts were and what he was struggling with, and it's, you know, his sexuality ... and accepting himself," Jonathan Hernandez told WBZ-TV.
He spoke with the station ahead of the release of his book "The Truth About Aaron," published by Harper. The book was released on Tuesday.
Hernandez said he wrote the book with the hope of helping others. "I just hope that people can understand and appreciate the value of seeking help and understanding that you're not weak," he said. "It's actually courageous."
Thanks for reading CBS NEWS.
Create your free account or log in
for more features.