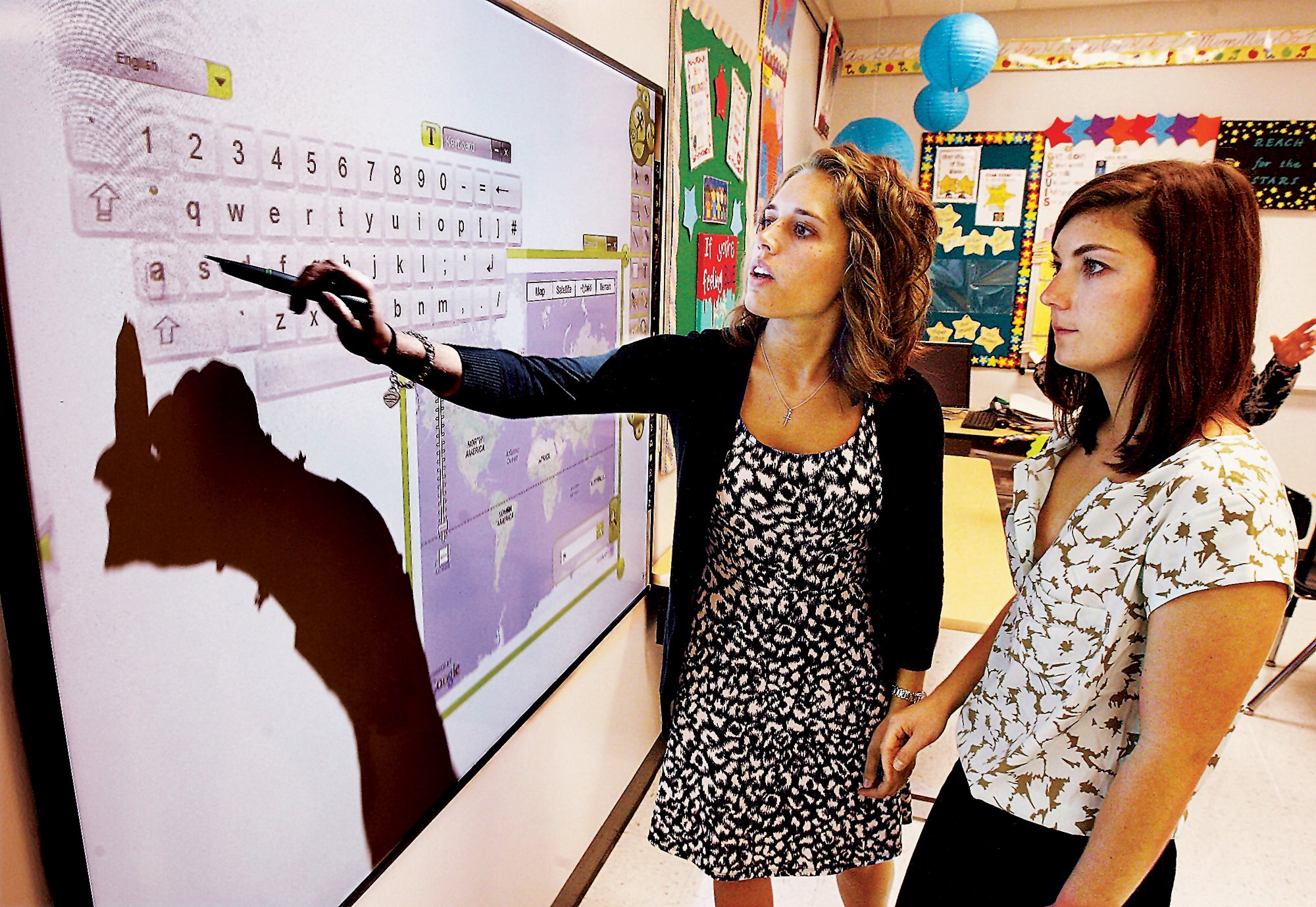 A new problem for cash-strapped schools: Fundraising burnout
Parents who are growing weary from a seemingly endless barrage of appeals for money from their children's schools have an unlikely ally: the $1.4 billion school fundraising industry.
The Association of Fund-Raising Distributors and Suppliers, a trade group, worries that some schools are holding too many sales to fund field trips and essential services such as computer laboratories. As a result, parents are getting burned out from fundraising appeals and may tune out out all of them.
"This is a serious issue out there for fundraising companies," said Jon Krueger, the group's executive director, who advises parent-teacher organizations and others to approach fundraisers strategically. "Participation rates suffer when schools run too many fundraisers."
Figuring out how many fundraisers is too many can be tricky because it depends on the school. One thing is for sure, though, the practice is common. A survey released this year by Causera.org, a software company that works with nonprofits, found that 98 percent of parents said their children's schools raise money, and 40 percent said these activities occurred frequently.

A 2007 survey from the National Association of Elementary School Principals found that 76 percent of schools hold up to five fundraisers a year, while 20 percent hold 5 to 10. That same survey found that 64 percent would do away with fundraisers if they could, but they can't.
As the think tank Centerfor Budget and Policy Priorities (CBPP) and others have noted, many public schools remain strapped for cash. At least 34 states are providing less funding per student for the 2013-2014 school year than they did before the Great Recession hit.
Many parents dislike hitting up their friends and family for General Mills boxtops or Campbell Soup labels, or to buy products such as cookie dough, coupon books or wrapping paper. "Fundraising as it exists in many schools today takes way too much work," according to Causera.

Some parents who run their own businesses, such as Pampered Chef, Tupperware or Amway, also sell those products as part of fundraising operations, which creates some potential conflicts of interest for Parent Teacher Organizations.
"Most of the companies (and nearly all the parents) are reputable, but it does create a tough spot for the group," writes Tim Sullivan, founder of online publication PTO Today, in an email. "We do advise that groups tread carefully here, establish a policy and try to think long-term rather than thinking just about the first offer (good company, trusted parent) that comes along."
Some parents are choosing to provide support to individual teachers via DonorsChoose.org to fund the purchase of everything from text books to field trips. The organization, which says 56 percent of the country's public schools have at least one appeal on its site, expects to deliver $55 million in donations this year.
"When parents have the chance to read the teachers' own words about what they need in the classroom, they develop a deeper understanding of the challenges that teachers face," wrote DonorsChoose spokesperson Chris Pearsall in an email.
The success of DonorsChoose, though, hasn't had an impact on most school fundraisers, which typically focus on the needs of more than just an individual teacher. Indeed, the demand among schools for fundraisers shows no signs of ebbing.
Thanks for reading CBS NEWS.
Create your free account or log in
for more features.