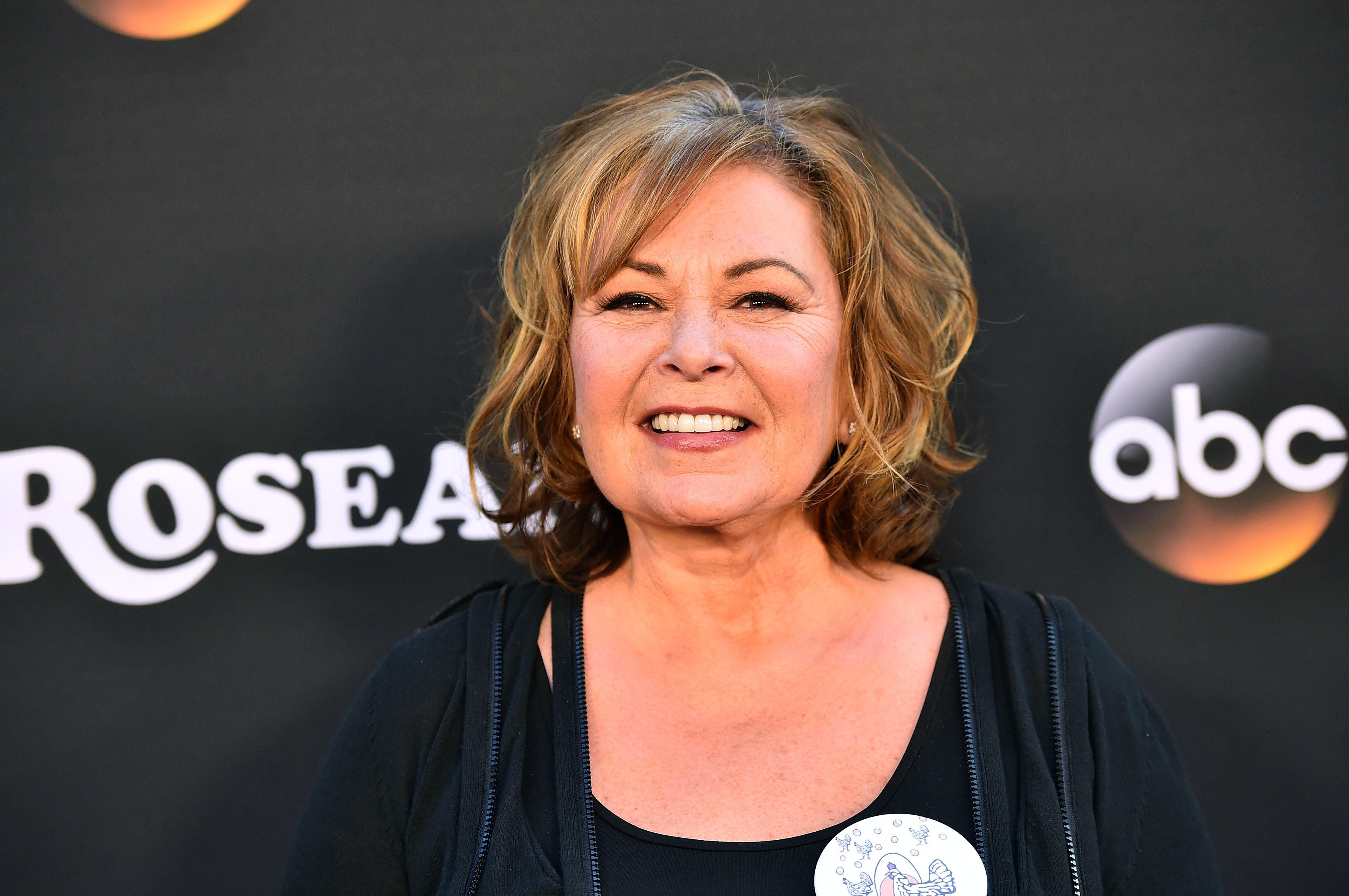 A look back at Roseanne Barr's most controversial moments
Roseanne Barr's recent controversy, in which the actress compared former Obama adviser Valerie Jarrett to an ape, is not her first. The comedian has a history of stirring controversy and making troubling comments. Here's a look back at her most notorious moments.
Barr's national anthem disaster
Barr angered many when made a joke of the national anthem at a Cincinnati Reds vs. San Diego Padres baseball game in 1990, purposely singing out of tune and making faces. She also grabbed her crotch during the performance.
Incest claims
In 1991, Barr claimed that she was an incest survivor and was abused by both parents. Later, in 2011, she recanted to Oprah Winfrey and said she was under the influence of drugs at the time she made the claim.
Hitler photos
In 2009, Barr, who is Jewish, dressed up as Adolf Hitler in a photoshoot for Heeb, a Jewish satirical magazine. In the pictures, Barr is dressed like Hitler and wears a mustache, and is pulling "Jew cookies" out of the oven.
Barr criticizes Marie Osmond after her son's suicide
In 2010, Barr slammed Marie Osmond after the latter's 18-year-old son died by suicide. She claimed Osmond's son was gay and said, "He had been told how wrong and how sick he was every day of his life by his church and the people in it. Calling that 'depression' is a lie!"
Barr retweets George Zimmerman's parents' home address
In 2012, Barr retweeted the home address of George Zimmerman, the man who shot and killed Florida teenager Trayvon Martin and was acquitted of murder. She deleted the tweet, but then threatened that if Zimmerman wasn't arrested, she would tweet his address again and "maybe go 2 his house myself." Zimmerman's parents sued her, but a judge dismissed the lawsuit.
Barr tweets conspiracy theories
Barr has tweeted her support of conspiracy theories like "pizzagate." She also claimed billionaire George Soros, who is Jewish and a Holocaust survivor, was a Nazi, and that Chelsea Clinton is related to him, neither of which is true. Barr also compared Obama adviser Susan Rice, who is black, to an ape in 2013, but the tweet did not cause as much of a firestorm as her tweet comparing Jarrett to an ape.
ABC canceled "Roseanne" Tuesday after Barr tweeted about Jarrett writing "muslim brotherhood & planet of the apes had a baby=vj." Despite the show's high ratings, ABC canceled it within hours and issued a statement saying "Roseanne's Twitter statement is abhorrent, repugnant and inconsistent with our values." Since then, she has apologized, but also said that her fans make her feel like "fighting back."
Thanks for reading CBS NEWS.
Create your free account or log in
for more features.