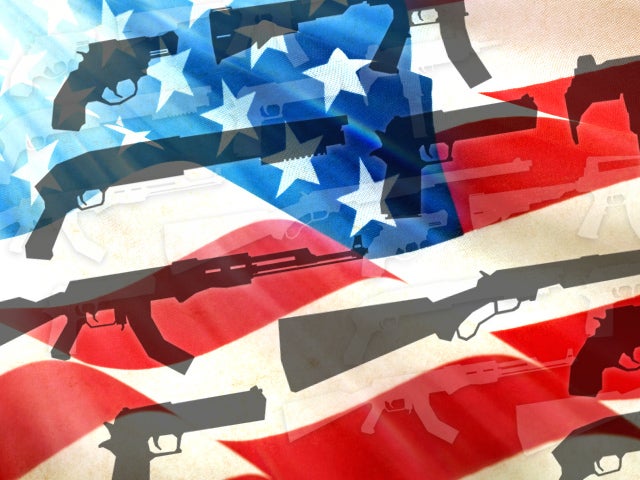 9 in 10 back universal gun background checks
By Sarah Dutton, Jennifer De Pinto, Anthony Salvanto, Fred Backus and Brian Montopoli.
Ninety-two percent of Americans favor background checks for all potential gun buyers, according to a new CBS News/New York Times poll.
Universal background checks are one of the proposals that President Obama has called on Congress to pass as part of his proposal to combat gun violence in the wake of the massacre in a Newtown, Conn., elementary school in December.
"If you want to buy a gun -- whether it's from a licensed dealer or a private seller -- you should at least have to show you are not a felon or somebody legally prohibited from buying one," Mr. Obama said Wednesday, adding that "as many as 40 percent of all gun purchases are conducted without a background check."
Licensed gun dealers already must run background checks, but unlicensed dealers and private sellers, many of whom sell guns at gun shows or over the internet, are not required to do so.
Only seven percent of respondents in the poll, which was conducted before the president's press conference, said they oppose background checks for all potential gun buyers.
Support for universal background checks went across party lines: 89 percent of Republicans and 93 percent of Democrats and independents were in favor, as well as 93 percent of gun households and 85 percent of those living in a household with a member of the National Rifle Association.
Seventy-four percent of Americans, meanwhile, said that more armed security guards would help prevent mass shootings in public places. Thirty-five percent said armed guards would help a lot in places like schools, movie theatres and malls, and another 39 percent said they would help some. One in four said they would not help.
In response to the Newtown tragedy, the NRA has called for all schools to have armed guards.

These findings are part of an initial release from the survey, which was taken from January 11-15. More results from the poll will be released later today.
For detailed results from these poll questions, see next page.
---
This poll was conducted by telephone from January 11-15, 2013 among 1,110 adults nationwide.
Phone numbers were dialed from samples of both standard land-line and cell phones. The error due to sampling for results based on the entire sample could be plus or minus three percentage points. The error for subgroups may be higher. This poll release conforms to the Standards of Disclosure of the National Council on Public Polls.
Thanks for reading CBS NEWS.
Create your free account or log in
for more features.