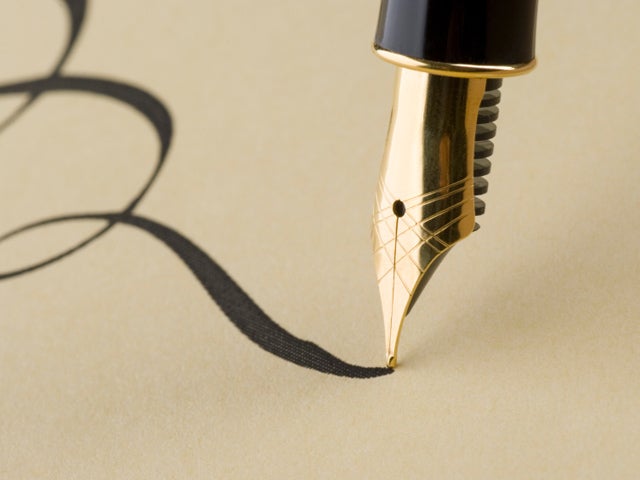 5 steps to a killer cover letter
The basic format of a good cover letter is:
-- A three-sentence paragraph up top that summarizes your skills and experience that are explicitly related to the job in question.
-- Bulleted list of achievements that are directly related to the job.
-- Summary paragraph that says you really think you'd add to the company's bottom line (say that in a specifically relevant way) and that you'd like to set up a meeting to talk.
Here's a sample cover letter to give you a sense of what you're aiming for.
The cover letter should be pretty straightforward. The problem is that most people think they are an exception to the rules of cover letter writing. Most people, in fact, are not exceptions to any rule. Just statistically speaking. And your career will go much more smoothly if you stop thinking like you're a special case.
For cover letters, I find people are more willing to follow general formatting guidelines if the understand the reasoning behind it.
1. Don't stand out
You do not want to stand out for the format of your cover letter. You want to stand out for your skills and experience. Good resumes follow the rules of good resumes because hiring managers want to compare apples to apples. You should follow a generally accepted format so that if you do have things that are great about you, those things stand out. If you use a totally new, creative, innovative, however-you-describe-it, format, the hiring manager cannot see what makes you different beyond that you don't understand how to make life easy for hiring managers.
2. Use bullets
When people read cover letters, they are in a hiring mindset. That is, they are expecting to scan a page to get a general idea of someone. This is what the resume format is great for - leading the eye to the most information quickly. A good cover letter should be that way, too. This means you need to have a bulleted list. The cover letter is short, so include just one list. Three or five bullets (the brain handles odd numbered lists best). Once the bullets are on the page, you can bet that someone reading will read those first. Make them so strong that they get you the interview before the interviewer gets to the resume.
3. Write from the recruiter's point of view
Address the person by name if possible. They immediately like you better. And use the name of their company. People like reading that, too. Write, in the opening paragraph, what skills and experience you have that will allow you to do a great job in the position you'd like to interview for. So often people want to tell the hiring manger ALL their experience. But the hiring manager only cares about the perfectly relevant experience. Also, lift words from the job description and use them in the cover letter.
4. Show you understand the rules of the workforce
Of course, all hotshots break rules. But you can't break rules if you don't know what they are. Breaking implies knowing. Otherwise it's not rule-breaking; it's just acting out of ignorance. A cover letter is a way to show a hiring manager you have learned the rules. Here are some tips for getting good at thinking outside the box. And, hint: None of the tips involve cover letters.
5. Don't ask too much of a cover letter
Look, a good cover letter does not save your life. It's just sort of the icing on the cake. For example, a great cover letter for a job you'll hate is no good. So before you spend a lot of time on that cover letter, do the most important work of any job hunt: seek out resources for how to find a job you'll love
Thanks for reading CBS NEWS.
Create your free account or log in
for more features.