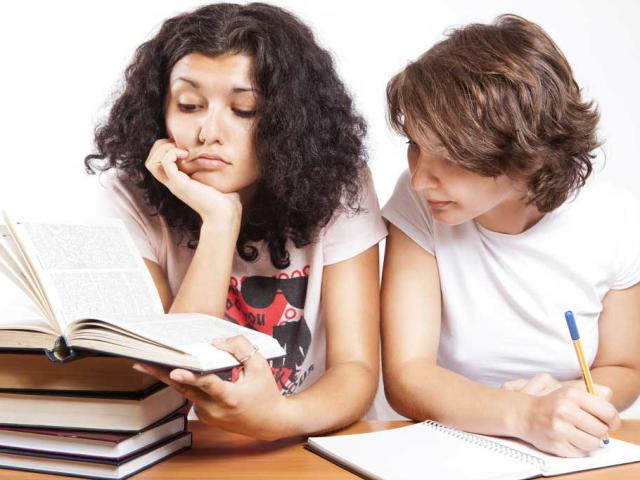 5 hardest and easiest college majors by GPA's
Why aren't more college students earning degrees in engineering and the sciences?
About one out of three college students intend to pursue a STEM major, which stands for science, technology, engineering and math, but most never make it.
A new study from Wake Forest University suggests that a huge reason why so many students abandon their pursuit of science and engineering majors is this: Their professors are grading too hard.
Students, who hope to be science and engineering majors, get discouraged by their grades, which are significantly lower than students in other disciplines. Consequently, they flee for easier "A's". Male students are more likely to bail because of grades than would-be women STEM majors.
Kevin Rask, an economics professor at Wake Forest, drew that conclusion after reviewing the records of more than 5,000 students, who graduated from an unnamed elite liberal arts college in the Northeast from 2001 to 2009.
During this period, the science geeks earned grades that were consistently below other students. Brainy STEM graduates left their school with four out of the five lowest grade point averages:
5 Lowest Grade Point Averages
Chemistry - 2.78 GPA

Math - 2.90 GPA

Economics - 2.95 GPA

Psychology - 2.98 GPA

Biology - 3.02 GPA

5 Highest Grade Point Averages
Education - 3.36 GPA

Language - 3.34 GPA

English - 3.33 GPA

Music - 3.30 GPA

Religion - 3.22 GPA

At a recent conference at Cornell, Rask talked about his STEM major findings:
"The importance of grades can't be understated," the economist said. "The differential in grade inflation inside and outside STEM majors is consistent and an important factor in the attrition."
It seems to me that the best way to produce more scientists and engineers might be to get the professors in those fields to lighten up on their grades. Do the students, who are brave enough to wrestle with organic chemistry and multivariable calculus, need to be crushed at exam time?
The alternative is to get the professors in departments like education and English to grade harder, but I just don't see that ever happening.
Thanks for reading CBS NEWS.
Create your free account or log in
for more features.