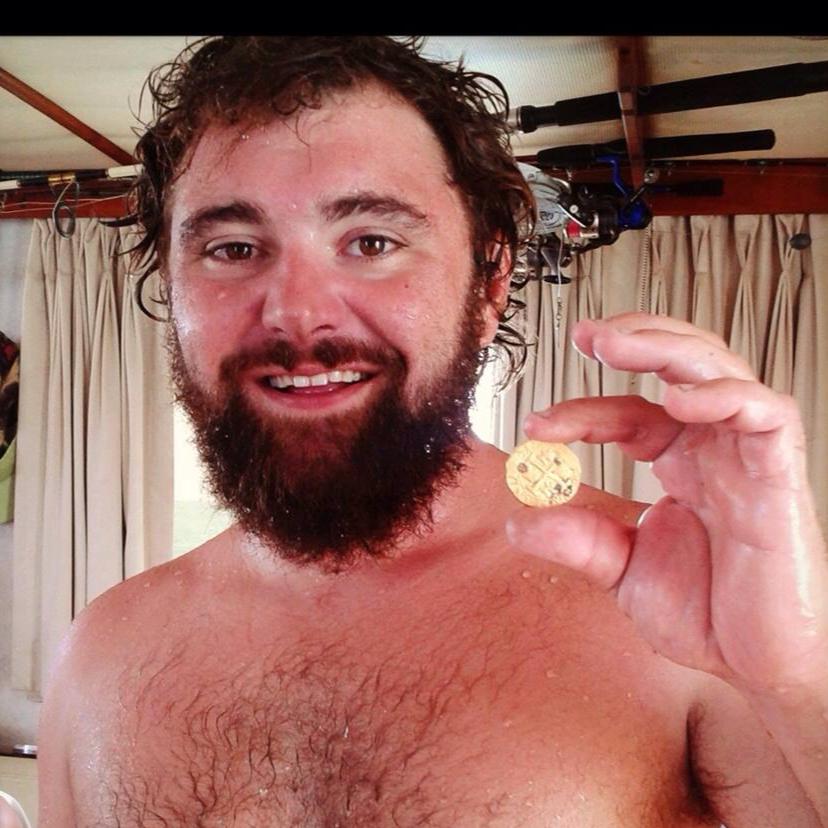 How does a real-life treasure hunter strike gold?
The Schmitt family said GPS technology helped them track the areas they excavated underwater to find $1 million in gold and other artifacts off the Florida coast. They're reaping the reward now, but they said it took long days, hard work and determination to make their discovery, reports CBS News correspondent Vladimir Duthiers.
"It's definitely a passion. You gotta want to do this," Booty Salvage diver Eric Schmitt said.
For his team, treasure hunting is the family business, and business is good.
"There are good times and there are bad times and this is definitely one of our good times," Schmitt said.
Their crew works in shallow waters off the coast of Fort Pierce, Florida, where 11 Spanish ships sank on July 31, 1715.
"Mostly what we find is garbage on a daily basis -- beer cans and lead sinkers and bullets," Schmitt said.
But for the past two summers, the Schmitts have made big discoveries from the fleet. And in June, they hit "pay dirt." Their team scooped up nearly 60 gold artifacts, including one Tricentennial Royal coin minted in 1715, the year of the wreck.
The rare currency is valued at $500,000.
"Those are things you dream of finding a royal coin, finding a presentation piece. And there are people who have been doing this for 40 or 50 years who have never found one," Schmitt said.
How do they do it?
On board, Schmitt launches what's called a "prop wash deflector."
Large aluminum tubes are placed over the boat's propellers in order to direct the thrust of the engines toward the sea bottom.
The crew focuses on an area 1,000 feet offshore.
The deflector is lowered into 10 to 15 feet of water, clearing away 5 to 10 feet of sand, layer by layer, to reveal what's underneath. "Things are untouched. You find things the way they were 300 years ago when they went down," Schmitt said.
While combing the bottom of the Atlantic, Schmitt brushed away the sand, to find gold at his fingertips.
"The more we do this, the bigger the finds we make, so I kind of less believe in luck and more believe in our hard work," Schmitt said.
If you're thinking treasure hunting and a million-dollar haul sounds lucrative, there is some red tape. The State of Florida gets 20 percent of the profits off the top. Then the Schmitt family, as a subcontractor, splits the bounty 50-50 with Queens Jewels, LLC, the company that owns the rights to the wreckage.
Thanks for reading CBS NEWS.
Create your free account or log in
for more features.