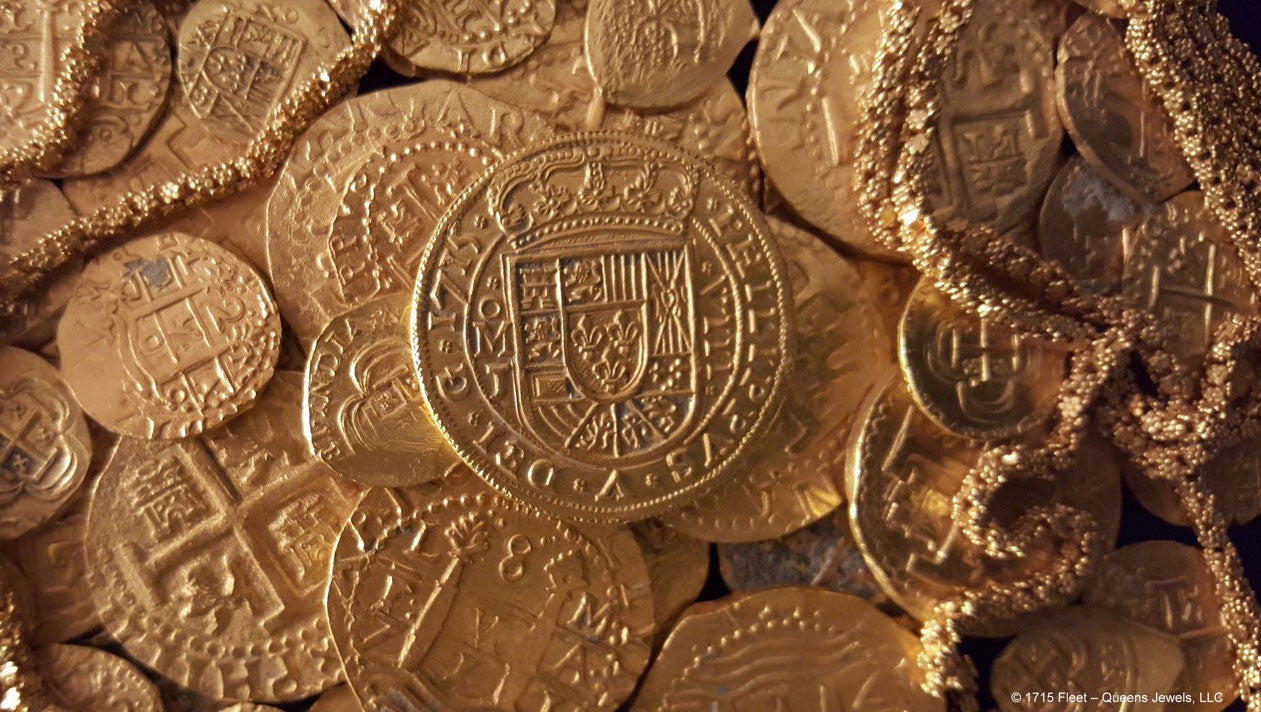 300-year-old treasure from famous shipwreck found in Florida waters
FORT PIERCE, Fla. -- A historic shipwreck salvage operation says it has recovered more than a $1 million worth of gold artifacts, including a rare coin destined for the King of Spain, from shallow waters off Ft. Pierce in Florida.
Queens Jewels, LLC, owns the exclusive salvage rights to the 1715 Treasure Fleet. The Fleet sank along Florida's Treasure Coast on July 31, 1715 almost exactly 300 years ago.
According to the company, these artifacts were discovered in waters about 15 feet deep located approximately 30 miles north of West Palm Beach. They say they recovered 51 gold coins and 40 feet of ornate gold chain. The company says that the coins vary in denomination and include: 17 Eight Escudos, 22 Two Escudos and 12 One escudos.
The 1715 Fleet is considered one of the most significant maritime tragedies in history. Eleven galleons were filled with treasures from the New World and returning to Spain, but would never make it.
The ships departed Havana, Cuba on July 24 and were shipwrecked in a hurricane on July 31, 1715 on what is now know as Florida's Treasure Coast, according to the company.
Queens Jewels acquired the United States Admiralty Custodianship to the fleet from the heirs of world-renowned treasure hunter, Mel Fisher. Together with sub-contractors such as the Schmitt family, the company says it believes it is closing in on treasure estimated to be worth $400 million.
"These finds are important not just for their monetary value, but their historical importance," said Brent Brisben, Owner of 1715 Fleet-Queen's Jewels, LLC. "One of our key goals is to help learn from and preserve history, and this week's finds draw us closer to those truths."
Thanks for reading CBS NEWS.
Create your free account or log in
for more features.