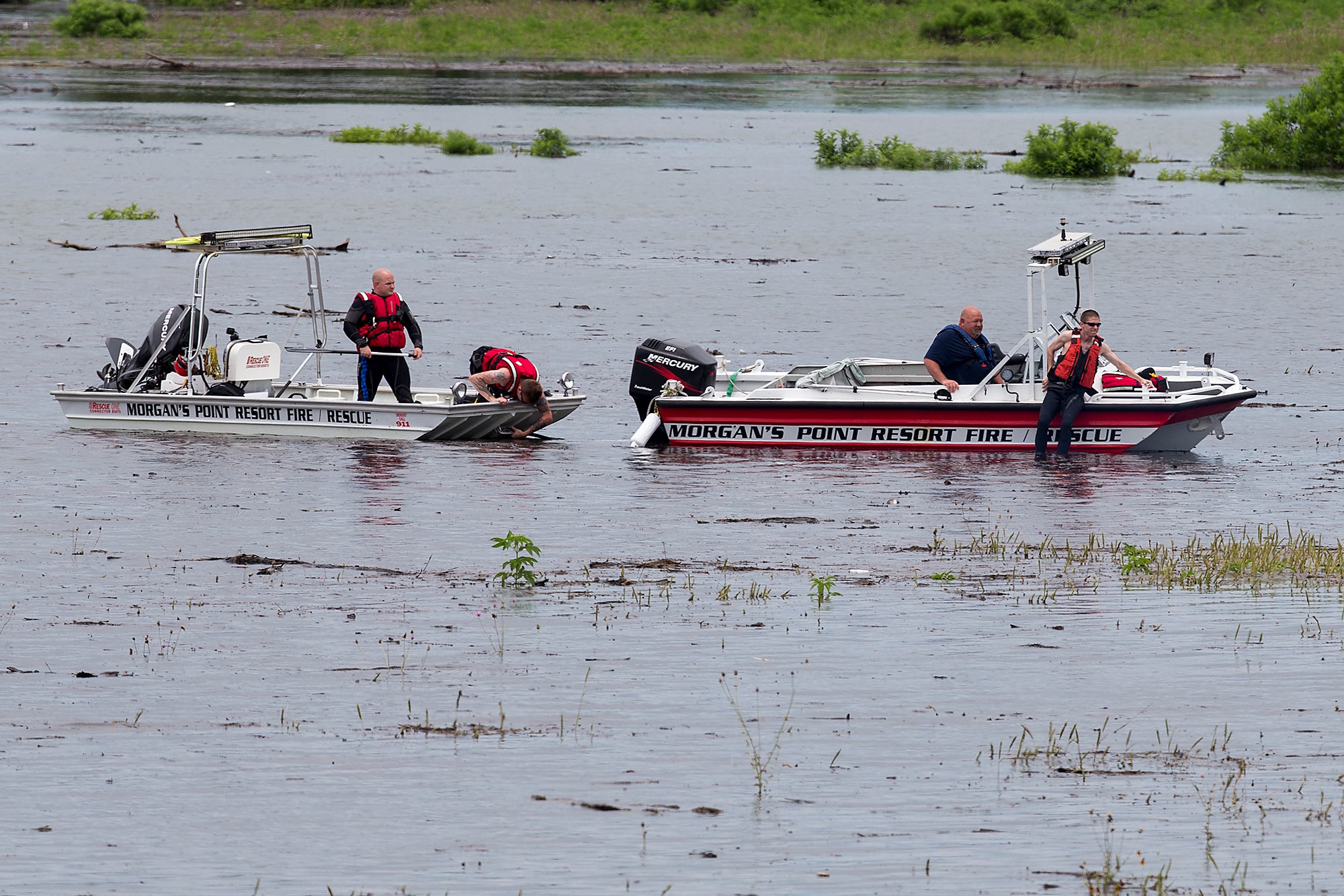 5 soldiers dead, 4 missing from flooded Fort Hood vehicle
FORT HOOD, Texas -- Five soldiers who were in an Army truck that overturned at a low water crossing near Lake Belton died Thursday, three were rescued and a search is still underway for four others, Fort Hood said early Thursday evening, CBS affiliate KWTX reported.
The base said in a statement that three bodies were initially recovered downstream from the vehicle. Another statement late Thursday night said an additional two victims had been found.
The search is ongoing for four soldiers from the 3rd Battalion, 16th Field Artillery Regiment, 2nd Armored Brigade Combat Team, 1st Cavalry Division, the press release said.
Three soldiers were rescued from the water near the vehicle and are in stable condition being transported from Coryell Memorial Healthcare System, Gatesville, Texas, to Carl R. Darnall Army Medical Center.
"The 1st Cavalry Division is grieving after a training accident at Fort Hood during flash flooding this morning," the division's commander, Maj. Gen. John C. Thomson III, said in a statement posted on Facebook.
Rescue crews responded at around 11:20 a.m. Thursday after the light medium tactical vehicle overturned at the Owl Creek Tactical low-water crossing and East Range Road, KWTX reported.
Multiple resources from the Fort Hood Directorate of Emergency Services, local and state agencies have been deployed to assist with the rescue and recovery of personnel and property, Fort Hood said. Emergency operations include aircraft, canine search teams, heavy-ground equipment, swift-water rescue watercraft and search personnel.
"Our thoughts and prayers go out to the soldiers, their families and the Fort Hood community, and continue to be with those still unaccounted for," said Texas Governor Greg Abbott in a statement. "Texas stands ready to provide any assistance to Fort Hood as they deal with this tragedy. The brave men and women stationed at Fort Hood and across our country put their lives on the line every day, and be it through rescue operations or on the battlefield, Texas will forever remain grateful for their sacrifices."
The sound of pounding rain has become the daily chorus across the state of Texas. Wednesday's storms targeted north of Houston, where a six-inch downpour in just three hours led to flash flooding, reported CBS News correspondent Manuel Bojorquez.
"We live in the back of the subdivision and it's almost past our driveway," said one resident.
It was a similar scene further north in Lubbock, where drivers slogged through washed-out streets.
In the Southeast, the overflowing Brazos River stranded cows in deep water as they struggled to reach higher ground and continues to consume homes and land. It's climbed to nearly 10 feet above flood stage near Richmond, exceeding earlier projections.
Officials hope the Brazos River will start to fall. But with more rain on the way, it could be weeks before water levels return to normal. Emergency crews have carried out more than 450 water rescues this week.
"This is something we haven't seen in this area in a hundred years," said Ft. Bend County Sheriff Troy Nehls.
Mary Doettrel's home is already in nearly three feet of water as this area braces for more rain.
"Nobody can project it. It's unbelievable," Doettrel said. "I mean I don't know what I'm going to do an hour from now."
The widespread flooding has pushed Abbott to declare a state of disaster in 31 counties. Some parts of Southeast Texas could see up to another seven inches of rain this week.
Thanks for reading CBS NEWS.
Create your free account or log in
for more features.