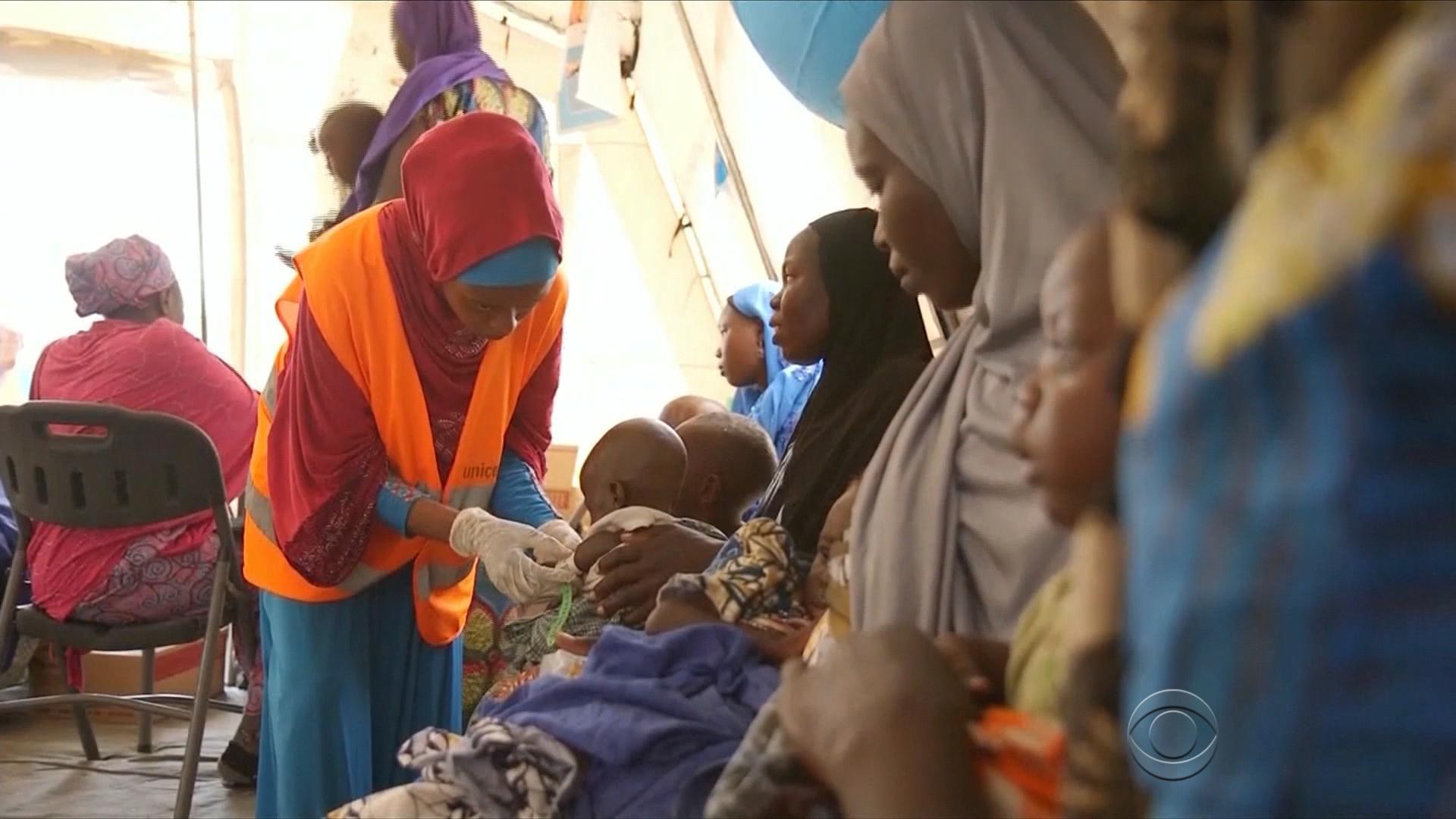 20 million people in 4 countries on the brink of famine
Three countries impacted by President Trump's new travel ban are among several African nations on the brink of starvation. The U.N. says years of war, poverty and drought have left more than 20 million people facing famine.
In search of relief, the hungry walk for miles, but without enough food to go around, vast stretches of Africa and the Middle East are now on the brink of famine.
"We stand at a critical point in history," says U.N. humanitarian chief Stephen O'Brien. "Already at the beginning of the year, we are facing the largest humanitarian crisis since the creation of the United Nations."
On Friday, O'Brien warned world leaders that without a relief effort, millions could die -- further destabilizing the region.
"It is all preventable," O'Brien said. "It is possible to avert this crisis, to avert these famines, to avert these human catastrophes."
The crisis is centered on four countries and more than 20 million people, including nearly two million in Nigeria, three million in Somalia, five million in Sudan and 14 million in Yemen.
In all, about 1.4 million children face "imminent risk" of death, according to UNICEF spokeswoman Marixie Mercado.
"Children are dying because of man-made, conflict-affected disasters. In 2017, that's shameful," Mercado said.
While the causes vary by country, war and poverty haunt all four nations and have for years. The fatal difference now could be money. The United Nations says it has just 2 percent of the $5.6 billion it needs to avert disaster.
"We pray to God to alleviate the suffering. Equally, we are asking the humanitarian agencies to help us," said a Somali victim.
The United States is typically the world's largest provider of humanitarian assistance. But the Trump administration is considering cutting about 40 percent from the budget for foreign aid, which includes the United Nations.
Thanks for reading CBS NEWS.
Create your free account or log in
for more features.