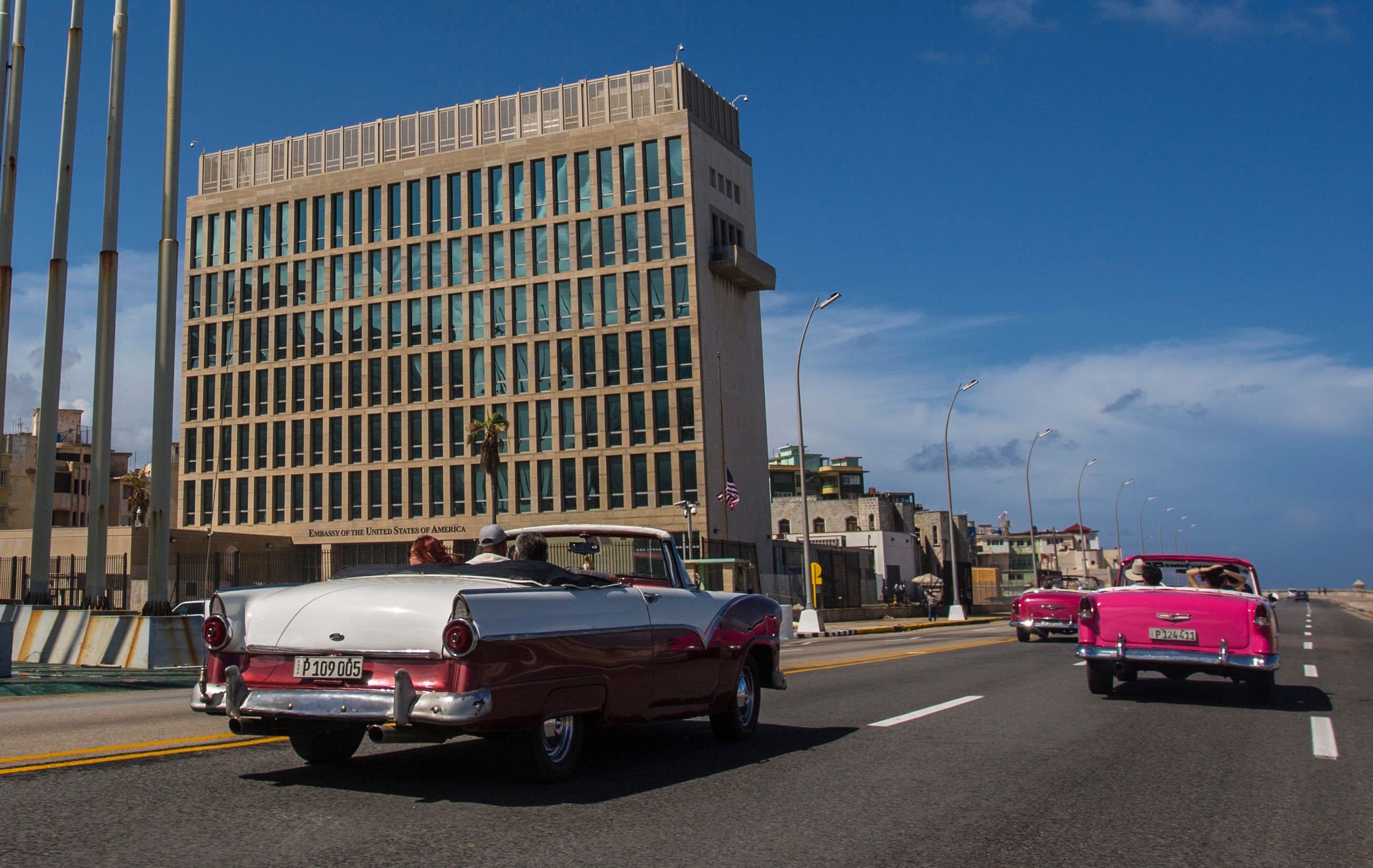 19 American citizens report symptoms suffered by diplomats in Cuba
The State Department says 19 American travellers who visited Cuba have reported symptoms similar to those suffered by U.S. diplomats, following a travel warning for the country posted in September.
"We continue to urge U.S. citizens to reconsider travel to Cuba," a State Department official told CBS News.
These cases are separate from the at least 24 American embassy personnel and their family members who have reported a range of symptoms from attacks that began in November 2016, according to U.S. officials.
The September 29 travel warning said the victims have suffered "ear complaints, hearing loss, dizziness, headache, fatigue, cognitive issues, and difficulty sleeping."
Medical documents reviewed by CBS News show diagnoses of concussions as well.
In October, a State Department official said the U.S. had "received a handful of reports from U.S. citizens who report they experienced similar symptoms following stays in Cuba."
However, U.S. investigators haven't determined who or what was behind the alleged attacks.
"Twenty-four people have had symptoms and findings consistent with what looks like a mild traumatic brain injury," State Department medical director Dr. Charles Rosenfarb told a Senate Foreign Relations subcommittee Jan. 9 "The findings suggest that this is not an episode of mass hysteria."
In response, the State Department reduced its Havana embassy to a skeleton staff, and ordered 15 Cuban embassy officials in the U.S. to leave the country.
The new tally comes after a bipartisan congressional delegation traveled to Havana, Cuba, last weekend to meet with top Cuban government officials to discuss the diplomats' injuries.
The small group included California Democrats Reps. Barbara Lee and Karen Bass, and Kansas Republican Rep. Roger Marshall.
"I have no evidence--based on conversations with the Cubans and with our U.S. officials--no evidence, that (the attacks) occurred," Lee told CBS News.
Lee says American travel to Cuba is down 35 percent, in the wake of the diplomatic fallout and travel warning.
"I think we should restore our diplomats and either end this travel warning or share with the public the evidence that supports the travel warning," Lee said.
The U.S. delegation also met with officials on other issues, and participated in a dedication of a statute in Havana honoring poet Jose Marti Sunday.
"On the trip, Dr. Marshall met Minister Rodríguez amongst many other officials, like the Ministry of Agriculture, Cuban entrepreneurs, Cuban Economists, members of the Cuban healthcare system at the Latin American School of Medicine, and leaders from of the Ministry of Interior," Marshall's Press Secretary Charyssa Parent wrote in a statement to CBS News.
Thanks for reading CBS NEWS.
Create your free account or log in
for more features.