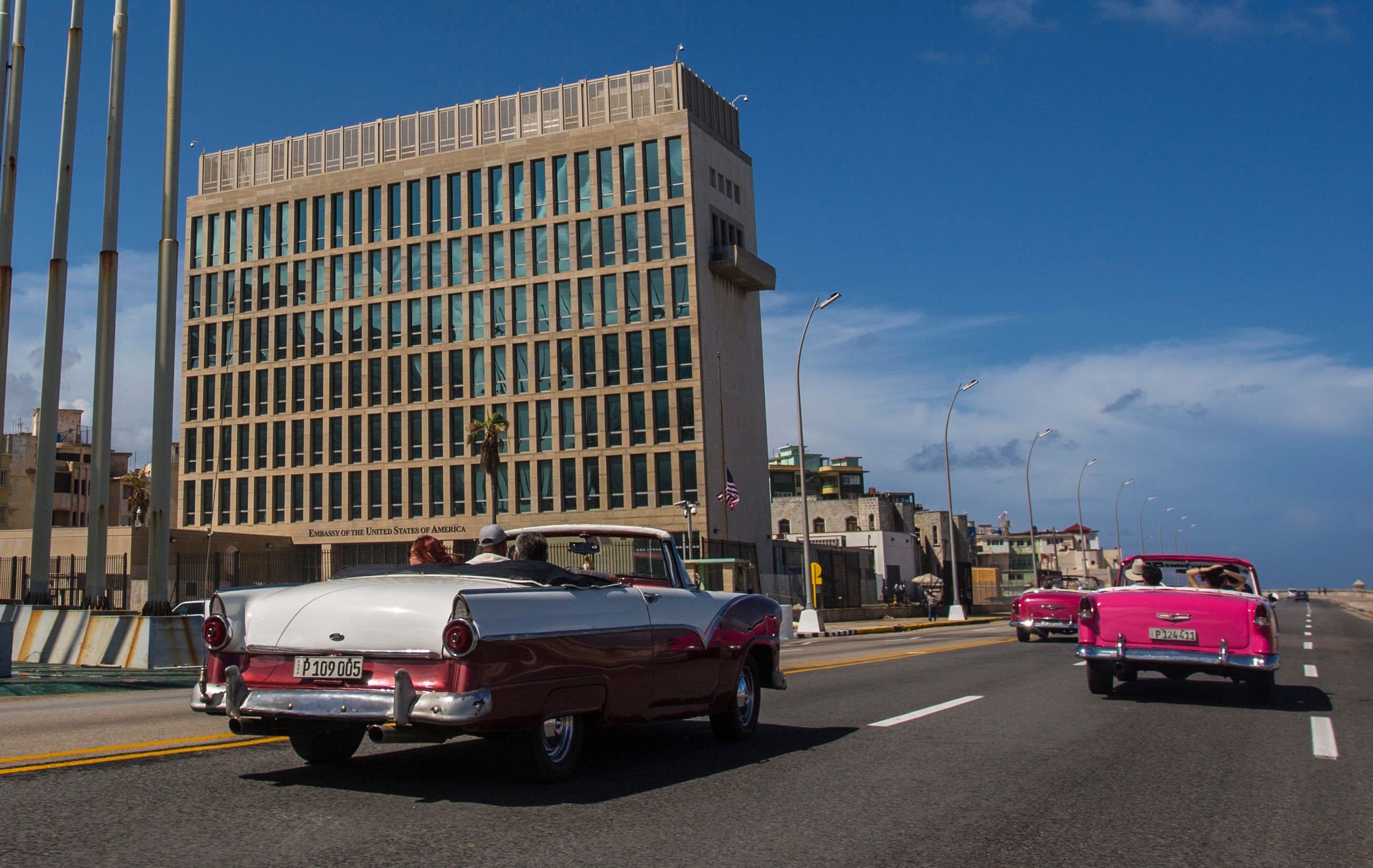 Cuba health attack victim: Complaints "were ignored"
One of the 22 medically confirmed Americans injured by unexplained attacks in Havana, Cuba, tells CBS News the U.S. response to injured embassy personnel was handled "poorly" and that their complaints were ignored by senior embassy leadership and top officials at the State Department in Washington for months.
The person, who was not authorized to talk to reporters, is the first victim to speak publicly about the attacks since they began nearly a year ago.
The victim says the State Department pressured some U.S. embassy officials injured by the attacks to remain on the island, instead of curtailing their assignments, and waited to too long to withdraw non-essential staff and all families from Havana on September 29.
"Why did it take so long to draw down, to get spouses and children out of there?" the individual who suffered the attack wondered. "I don't know how they can justify leaving anyone down there right now, from a safety perspective."
The last attack was reported August 21, but State Department officials have said the attacks are "ongoing."
Concerns about safety expressed by the victim and other Americans were not taken seriously until the State Department was forced to publicly acknowledge the attacks to reporters in August—more than two months after it had expelled two Cuban embassy officials from the U.S.
"I know they were trying to hide" the attacks, the individual said. "The thing that pisses me off the most is when people tried desperately to protect other people and were ignored."
The person also criticized the initial treatment to victims offered by doctors at the University of Miami in the U.S. and also in Havana as cursory and incomplete. Victims are now being treated by neurologists at the University of Pennsylvania after complaining about headaches, an inability to recall common words and phrases, hearing loss, vision problems and other health issues.
The University of Miami's school of medicine declined to comment. The University of Pennsylvania Health System referred CBS News to the State Department's Western Hemisphere Affairs Bureau of Public Affairs.
The victim complained of hearing extremely loud grinding insect-like noises, and a laser-like sound, but also believes other attacks took place silently overnight. This individual says that beyond attacks targeting homes and hotel rooms, one American embassy employee also experienced an attack inside the hulking U.S. compound.
"If it can happen in our homes, if it can happen at the embassy, it can happen anywhere," the victim said.
The State Department insists it has taken the incidents seriously.
"Our focus from the beginning of these incidents has been on the health and well-being of our personnel," a State Department spokesperson for Western Hemisphere Affairs told CBS News. "They remain our priority."
Spokesperson Heather Nauert told reporters last week, "We didn't want to have to bring our folks home. They want to be there, serving U.S. citizens and also the Cuban community and those who want to come here to the United States. But the unfortunate reality is we just can't take that risk with the safety of our Americans."
The U.S. has not publicly blamed Cuba for the attacks, but says it's failed to meet international obligations to protect its diplomats. Cuban government officials deny their country has had anything to do with the attacks.
Still, the U.S. has issued a travel warning for Cuba and announced October 3 it was expelling 15 Cuban embassy officials from Washington.
The decision to expel the diplomats earned bipartisan support, from Florida Sen. Marco Rubio, Delaware Democrat Sen. Chris Coons, alike.
Coons told CNN's Michael Smerconish Saturday he believes the expulsion was "intended simply to ramp up the pressure on Cuba to help us resolve this issue and figure out what is the source, the origin, of these mysterious illnesses, and likely attacks on American diplomats."
But Richard Feinberg, a senior fellow with the Brookings Institution and a professor at the School of Global Policy and Strategy at the University of California San Diego, suspects the attacks may have afforded the Trump administration the opportunity to roll back efforts to warm relations between the U.S. and Cuba by former President Obama.
"To add on to that the forceful drawdown of Cuban personnel out of their embassy in Washington and the travel advisory—those additional steps seem to me to not have been warranted and therefore do suggest that some people in the administration and on Capitol Hill did seize upon these incidences to add an additional chill to U.S.-Cuban relations," Feinberg said.
On Friday the State Department also sent a security message to U.S. citizens in Havana warning them about two hotels there where U.S. government personnel were attacked. A State Department official said a "handful" of private U.S. citizens have reported symptoms similar to those of embassy employees who were attacked. The State Department said it cannot verify the claims.
"I'm concerned that the travel warning and supposed attacks on diplomats will scare off tourists," said Cuba travel writer and author Christopher Baker, who believes Cuba is safe for travelers. "Cubans--especially the owners of private room rentals and restaurants, and those offering other tourist services--deserve the support of the traveling public in their efforts to build a more economically sustainable economy."
Thanks for reading CBS NEWS.
Create your free account or log in
for more features.