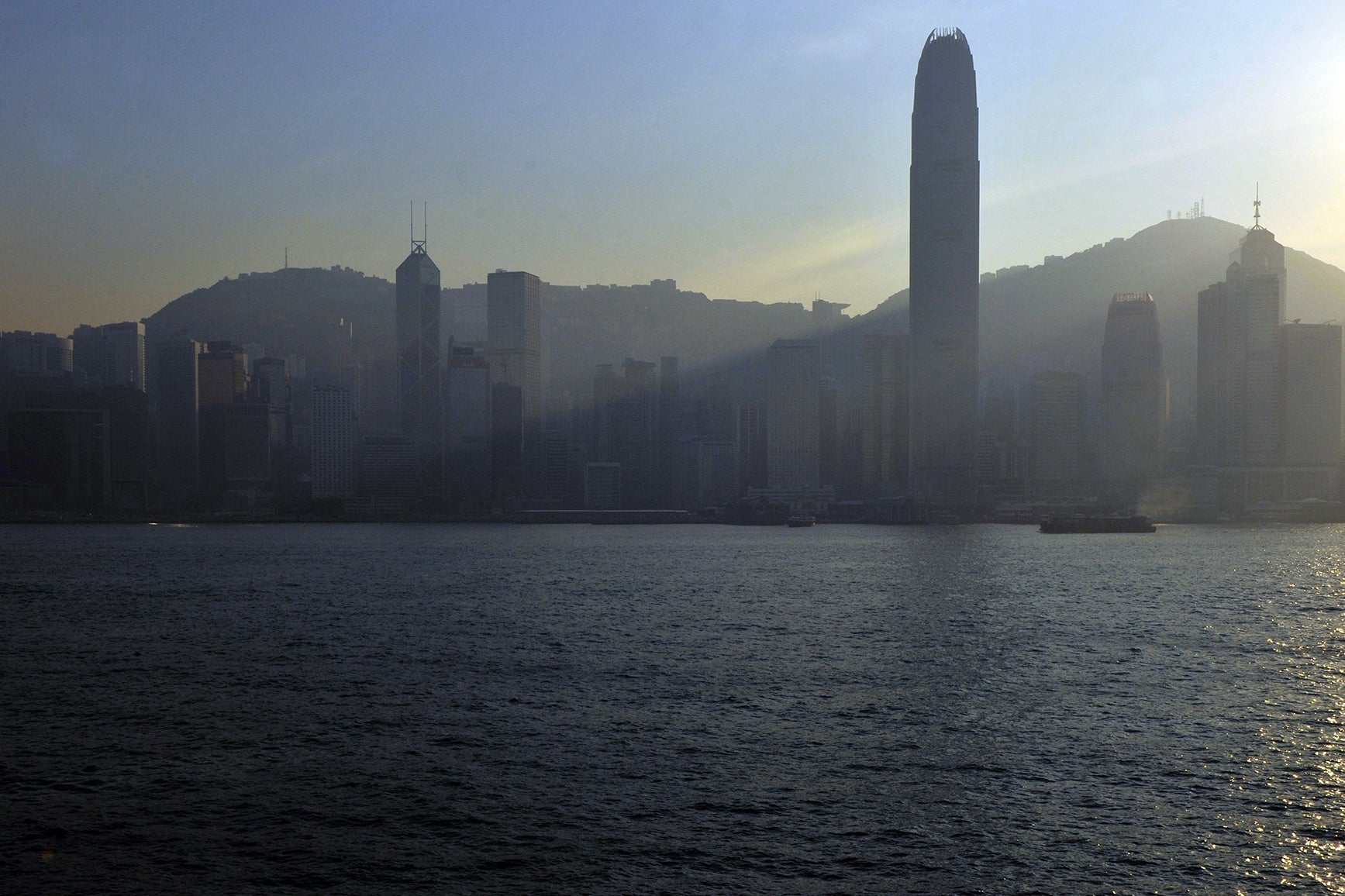 10 best countries to live and work abroad
See how this list compares with the .
(MoneyWatch) -- A number of global corporations are recovering their optimism about the economy, and one result is an increase in overseas job transfers.
According to the latest survey by Brookfield Global Relocation Services, 61 percent of international conglomerates are expecting to transfer more employees in 2011 than in recent years. The company's Executive Vice President, Scott Sullivan, cites a rise in the number of mature economies, ease of market access, and acceptance of international businesses as key criteria corporations consider when expanding into a foreign market.
While companies are increasingly optimistic about global relocations, 75 percent of them reduced assignment budgets overall. Two factors allow companies to transfer employees internationally while still managing costs according to Sullivan: Shorter stints and a younger workforce.

Sullivan explains that housing for international assignees depends on budget, tenure and familial status and can be described as either good, excellent or superior:
Good accommodations are located in areas populated by both international assignees and locals and cater to employees who have lived overseas or are on a limited budget. Homes in these areas offer access to local culture at reasonable prices.

Excellent level neighborhoods are located in more traditional expatriate neighborhoods and tend to be closer to international schools and shopping. Though there is still interaction with the local population, these neighborhoods serve those transferees moving with a spouse and family in tow.

Superior level accommodations are reserved for those with the most seniority and biggest budget. Though familial status does play into the size of the property leased to the assignee, these homes are available to nearly anyone that can pay for them. They are located in exclusive expatriate communities and offer familiar features of home - cuisine from the expatriates' home country, schools that teach in the transferee's native language and more 'Western'-style finishes.

These 10 countries hold an attraction for businesses due to large consumer populations, a good supply of resources or labor and established or emerging presences in the global marketplace. These factors make them the most frequently selected locations for global assignments.
1. China
In 2011, 14 percent of global companies cited China as one of the top ten international relocation destinations. With over 1.3 billion people, China is home to over 19 percent of the world's population, making it a first stop for many companies looking for access to a huge marketplace.
Many international companies also outsource labor to China which requires them to transfer managers to oversee operations. Shanghai is one of the most popular cities with expatriates because of its port location and influence over the financial, commerce and technology industries.
According to Mercer's 2011 Cost of Living Survey, a renter can expect to spend over $3,300 per month on a luxury unfurnished two bedroom apartment.
2. United Kingdom
Fourteen percent of companies selected the UK most frequently for their overseas transfers. Not surprisingly, London is one of the most popular destinations for international assignees, due much in part to its status as the largest metropolitan area in the United Kingdom.
According to Sullivan, the real drivers of international business in the UK are financial and banking services. London itself is one of the most important financial centers in the world, vying with New York City as the most important location for international finance.
3. Singapore
Four percent of companies identified Singapore as a top relocation destination. That's no surprise »»" according to Sullivan, Singapore is very welcoming to Western businesses and has open regulations when it comes to allowing international businesses into the country. There is a lot of transparency and Western companies have long-standing consumer bases in Singapore.
The island country is the fourth leading financial center in the world and home to one of the five busiest ports in the world. Singapore has a highly developed market-based economy and relies heavily on exports, refining imported goods and manufacturing.
The country also has the highest percentage of millionaire households with over 15 percent worth 1 million or more U.S. dollars.
Luxury apartments start around $3,200 a month according to Mercer's index.
4. Germany
Germany is tied with Singapore at 4 percent when it comes to top international destinations for transferees. Sullivan points to Germany's large consumer market and status as a European financial leader as key factors in determining Germany's popularity for international transfers.
The country's capital of Berlin is the most popular city for expatriates and is known primarily for its service-based economy. While the service sector is the backbone of Berlin, other burgeoning industries include pharmaceuticals, IT, biotechnology and renewable energy.
The city is well known for its high quality of living and access to culture and nightlife. Average rents for two bedroom apartments start at $1,600 a month.
As always, this range changes depending on amenities, finishes and location.
5. Netherlands
Four percent of employers cite the Netherlands as a top destination for international assignees. According to Sullivan, the Netherlands is home to a very open marketplace with an emphasis in the professional services.
5. Netherlands
Four percent of employers cite the Netherlands as a top destination for international assignees. According to Sullivan, the Netherlands is home to a very open marketplace with an emphasis in the professional services.
The hub of international business is Amsterdam, the financial and cultural capital of the Netherlands. It is home to the Amsterdam Stock Exchange, the oldest stock exchange in the world, and seven of the world's top 500 companies are based here.
The European Cities Monitor rates Amsterdam one of the top five European cities in which to locate an international business, a statistic many global companies have taken to heart. Expect to spend roughly $2,300 per month for an unfurnished corporate rental.
6. Australia
Australia ranks in the middle of the list, with 4 percent of global employers choosing to send international assignees to this down under location. Sullivan explains that Australia is an important venue for companies sourcing raw materials.
Canberra, the capital city, is the most popular city for expatriates. The bustling metropolis is ranked one of the top ten most livable cities in the world according the The Economist and has a reputation for international commerce. In addition to Australia's wealth of natural resources, Sydney itself proves to be a vital reserve.
Four of the 10 largest corporations by revenue have headquarters in Sydney and the city is home to the main offices of more than 500 multinational corporations. International assignees can expect to pay over $2,700 per month for a two bedroom apartment in the city.
7. Hong Kong
This Chinese city-state is home to 3 percent of international assignees. Though technically a part of China, this sprawling city gets its own place on the list due to its independent political system and long history as a British colony.
Hong Kong is one of the world's leading financial centers and its currency, the Hong Kong Dollar, is the ninth most traded currency in the world. It is an international finance center and boasts the biggest concentration of corporate headquarters in Asia.
Hong Kong was ranked second behind Singapore in World Bank's Ease of Doing Business Index which makes it a shoe-in for financial companies looking to expand globally. Access to this relaxed capitalist structure and developed market does not come cheap - luxury two bedroom apartments average over $5,700 a month according to Mercer's. And with better locations and more "Westernized" finishes those prices can quickly rise.
8. Brazil
In 2010, 3 percent of global businesses selected Brazil as a location for international assignments due in large part to its importance in the commodities and energy markets. Sullivan points to the long-term consumer market available to global businesses as one of the key factors that make Brazil a top ten contender.
Sao Paulo, the largest city in Brazil, is one of the most popular cities for emigrants and ranks among the five largest metropolitan areas on the planet. Sixty three percent of international businesses that have divisions in Brazil house their headquarters in Sao Paulo, making it a hub of commerce for the entirety of South America. Average rental rates for an unfurnished apartment start around $2,300 per month.
9. India
Two percent of global employers cite India as a location for international assignments. Many of the assignees are sent to Mumbai, the most populous city in India and the sixth most populous in the world. It is the commercial center of India, generating nearly 5 percent of its GDP and 25 percent of its industrial output.
The city is home to many important financial institutions, including the National Stock Exchange of India, and the headquarters of many Indian and multinational corporations. Like Brazil, India offers a developing consumer market due to sheer population and has benefited dramatically from the outsourcing boom of the early 21st century. The average rent for a luxury two bedroom apartment in Mumbai starts around $3,500 per month, according to Mercer's Index.
10. Belgium
According to Sullivan, Belgium's stable environment and position as one of the founders of the European Union make it a top relocation destination. Roughly 2 percent of companies assigned transferees to Belgium, with many of them landing in Brussels, the country's largest urban area.
Belgium's economy is heavily service-oriented and imports a variety of goods including raw materials and diamonds, chemicals, pharmaceuticals and oil products. It exports plenty of goods, too, including finished diamonds, metals and metal products.
The economy is strongly globalized, making it a mecca of international business. Global assignees can expect to pay roughly $2,000 a month on rent.
Would you like your employer to transfer you overseas?
Thanks for reading CBS NEWS.
Create your free account or log in
for more features.