Six Families Displaced After Fire Rips Through Miami Gardens Apartment Building
MIAMI (CBSMiami) - A Miami Gardens apartment building, up in flames, leaving six families without homes tonight.
"You can see through the third floor. You can see through it. It's bad. It's real bad," said Henry Mathieu, a resident of the building.
The call came in at 1:30 Tuesday afternoon. Twenty Miami-Dade Fire Rescue units rushed to the scene, working quickly to extinguish the flames.
"Especially in a fire like this, it happened on the 3rd floor, and it could spread easily through the attic, so we always want to get ahead of the fire to prevent it from damaging anymore units than it has to," said Horacio Rodriguez, the Division Chief of Miami-Dade Fire Rescue.
CBS4 was told one firefighter has minor injuries to his arm. CBS4's Ashley Dyer spoke with a father of two who lived just below the apartment where the fire started. His home condemned because of smoke and water damage.
"It's crazy too because today we were supposed to go pick up our Christmas tree and put it in the house," said Mathieu.
Firefighters are working to salvage what they could for the families impacted.
"The firefighters found Christmas presents under a tree and were able to recover those and bring them downstairs," said Rodriguez.
The cause of the fire has yet to be determined but we know investigators are working to uncover the cause.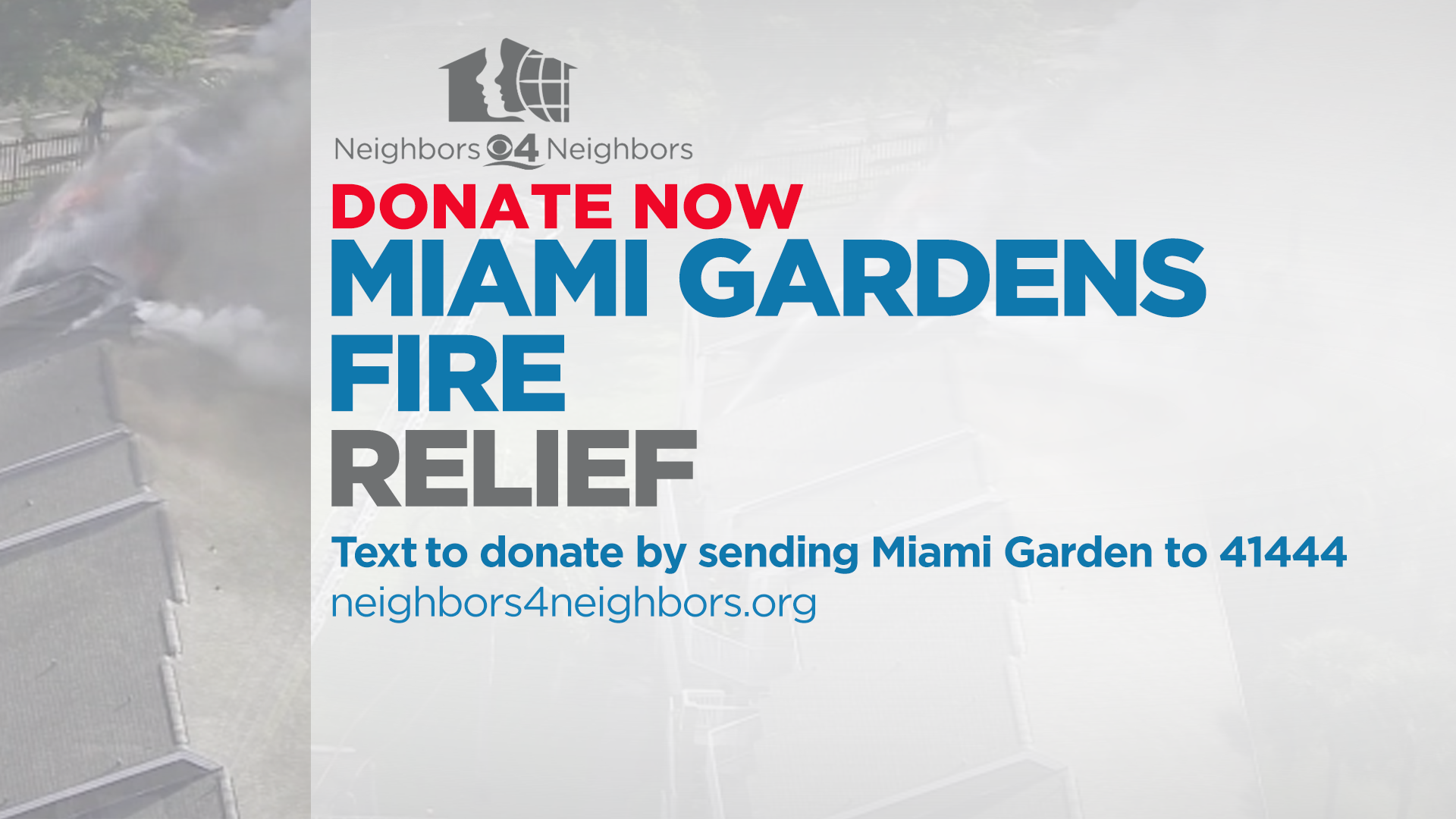 Thanks for reading CBS NEWS.
Create your free account or log in
for more features.