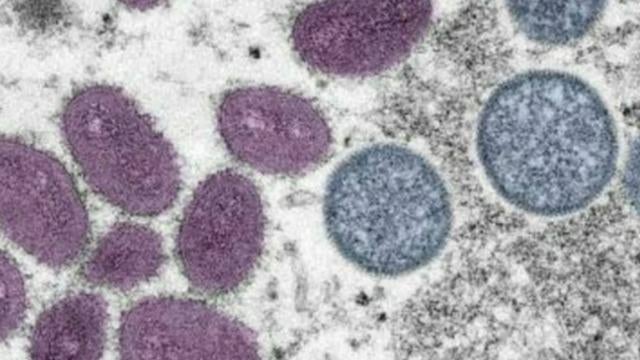 Miami-Dade, Broward increase monkeypox cases, vaccine appointments hard to come by
MIAMI - On Tuesday, the Pride Center in Wilton Manors will begin distributing a second round of the monkeypox vaccine to people who received the first dose a month ago.
The pride center became a distribution site at the request of the Broward County Health Department.
According to pride center, CEO Robert Boo, 1,900 doses of the vaccine will be given this week.
Boo says demand has far exceeded supply in south Florida. "It does require patience. My biggest concern is the marginalized community is being left out."
Getting an appointment for a monkeypox vaccine through the county health department does require patience.
Both Broward and Miami-Dade provide instructions for signing up but often you get a message "no appointments available."
Bob Lightfoot has been trying for weeks to get the vaccine. He's tried many times to sign up through the health department with no luck.
"It's frustrating. I'm anxious to get started," he says.
Latinos Salud which focuses on the underserved gay community in south Florida has also become an independent location for getting the monkeypox vaccine.
"Demand exceeds supply. Last week we got 250 doses. We got 100 doses in Broward today and they are all reserved," says executive director Stephen Fallon.
Fallon says he expects with the federal emergency declaration that distribution will ramp up by October and he will be able to give out 1500 doses a week at their three centers in Miami-Dade and one center in Broward.
On Monday, Chris Nyce drove from Sarasota to the Latinos Samir center in Wilton manors to be vaccinated
"Sarasota county didn't have any information. Neither did Tampa or St Pete. I'm going to Europe in September and I wanted to feel at ease about it," he says.
Recently, the number of confirmed or probable cases of monkeypox in Miami-Dade has surpassed Broward's cases.
According to the state's health department, as of Sunday, Miami-Dade had 367 confirmed or probable cases compared to Broward's 330 cases.
As for confirmed cases, Broward leads with 206 cases, and Miami-Dade was not far behind with 204 cases.
Since the monkeypox outbreak was detected in Florida, Broward has led the case count in the state.
Statewide, there were 507 confirmed cases as of August 7th, 2022, and 938 confirmed and probable cases.
The virus is spread through close contact with infected individuals.
According to the U.S. Centers for Disease Control and Prevention, people with monkeypox usually get rashes in the infected areas which can cause painful blisters that appear to be pimplelike.
Monkeypox symptoms usually start within three weeks of exposure to the virus and if someone has flu-like symptoms, they will usually develop a rash 1-4 days later according to the CDC website. The illness typically lasts 2-4 weeks.
The Florida Department of Health is urging people with high risk to get vaccinated against the Monkeypox virus
Thanks for reading CBS NEWS.
Create your free account or log in
for more features.