'Major Landmark In Airport's History': JetBlue Expands Service To Include Miami and Key West
MIAMI (CBSMiami) -- Low-cost carrier JetBlue Airways is coming to Miami International Airport.
February 11, 2021, the airline's 21st birthday, is the start date for its Miami route expansion, which will include service to four U.S. cities: Boston, Los Angeles, New York-JFK, and Newark.
The Miami-Los Angeles route will feature JetBlue Mint, the airline's premium travel experience.
The maximum of 14 daily flights would instantly make JetBlue one of MIA's busiest passenger airlines.
"JetBlue's historic launch into Miami-Dade County with up to 14 daily flights is great news for our families, tourism industry, and business community, as we work to help our economy rebound from the pandemic," said Miami-Dade County Mayor Daniella Levine Cava. "I proudly welcome JetBlue to Miami-Dade. And I'm pleased to see them taking important steps to keep passengers and employees safe and healthy."
Miami International Airport is the busiest airport in the U.S. not currently served by JetBlue.
"I wish JetBlue my deepest thanks and congratulations for making this monumental expansion to MIA, and for their significant investment of flights to the Miami market," said Lester Sola, MIA Director and CEO.
"Welcoming one of the world's leading low-cost carriers and busiest airlines to our network is a major landmark event in our airport's history. Their new daily flights on four popular U.S. routes provide a diverse menu of travel options to our passengers and will generate increased business revenue and job creation in our community."
JetBlue is also adding its first-ever seasonal nonstop service at Key West International Airport.
The popular island city will be served from New York's John F. Kennedy International Airport and Boston Logan International Airport starting February 11, 2021. Seasonal service will operate through April 2021.
"JetBlue has a long history of serving Florida and we are so pleased to expand our presence to Miami International Airport – the busiest airport in the U.S. we do not currently serve – where we can introduce our award-winning service and low fares to even more travelers in South Florida," said Scott Laurence, head of revenue and planning, JetBlue.
"With JetBlue service now stretching from Miami to Fort Lauderdale to West Palm we have a winning combination of service that will set us up for continued success in the Sunshine State."
Several other low-cost airlines are also expanding in Miami. Southwest Airlines recently began serving 4 destinations from MIA. They're about to add two more. Customers find it's convenient.
"We normally travel into Fort Lauderdale from Columbus," said traveler Beth Wilson. "They just recently opened up this Miami, which is much more convenient because my daughter lives in South Beach."
Airline Analyst Brett Snyder from the Cranky Flier blog says airlines are going after leisure travelers.
"Florida's hot right now," he said. "Everybody wants to go to Florida," he said. Airlines are finding in South Florida there's room for growth at both airports.
"What the airlines have found is that Miami is really a separate market from Fort Lauderdale so they're trying to tap into that," he said.
That's what low-cost carrier Frontier Airlines did. They just launched a new destination.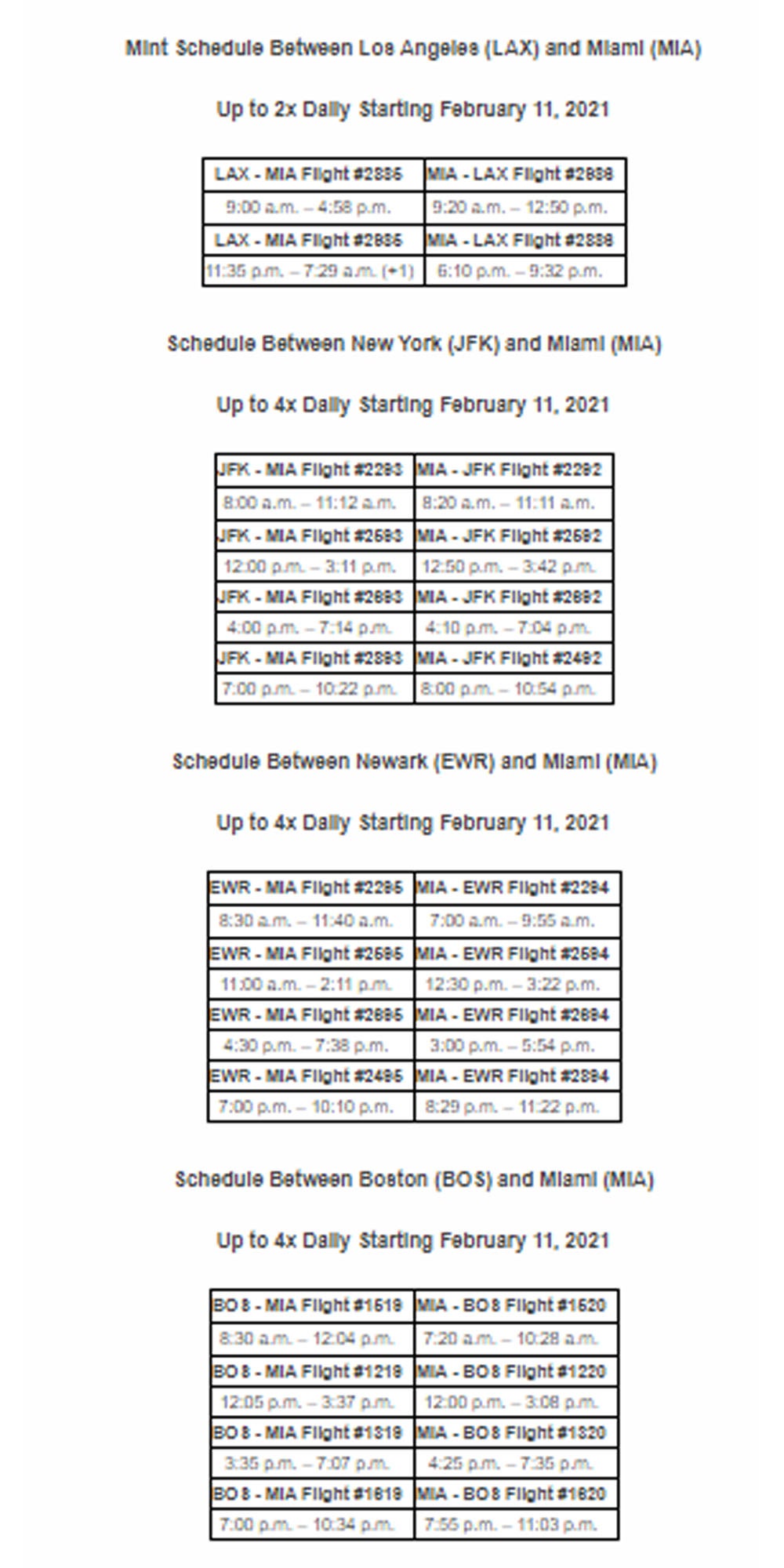 Currently, they have 10 flights a day, that's about to more than double to 25 by February.
"We're turning Miami into an international gateway for us," said David Woodards from Frontier Airlines. "Today was our first flight to Santo Domingo. We have Guatemala, El Salvador, and future destinations in South America coming on the horizon," he said.
And MIA says it's ready for more growth, there's a 5 billion dollar expansion project underway.
MORE FROM CBSMIAMI.COM
Caught On Cam: 3 People Arrested After Fight Over PlayStation 5 Running Out At Walmart
Florida Governor Ron Desantis Says Trump Loss Could Affect Florida
Nearly 20 Years Later, Ex-Boyfriend Charged With Death Of Woman Whose Body Was Found Floating Inside Suitcase On Biscayne River Canal
"When the airline industry recovers there will be the need for additional capacity. So it's important to continuously expand the airport so we can provide more opportunity for more airlines to fly to this airport," Director Sola said.
Jetblue flights begin February 11th.
Thanks for reading CBS NEWS.
Create your free account or log in
for more features.