Steelers' WR Antonio Brown Sued, Accused Of Nearly Hitting Toddler With Furniture Thrown From Florida Balcony
Follow CBSMIAMI.COM: Facebook | Twitter
PITTSBURGH (CBS Pittsburgh) – One of the NFL's best players is facing two lawsuits in South Florida.
According to court documents, Pittsburgh Steelers wide receiver Antonio Brown is accused of throwing furniture from the 14th story balcony of his Sunny Isles Beach apartment building, which nearly hit a 22-month-old child.
The alleged incident happened in April.
PITTSBURGH, PA - OCTOBER 07: Antonio Brown #84 of the Pittsburgh Steelers celebrates after a 47 yard touchdown reception in the second half during the game against the Atlanta Falcons at Heinz Field on October 7, 2018 in Pittsburgh, Pennsylvania. (Photo by Justin K. Aller/Getty Images)
A lawsuit filed by the victim contends two very large vases, an ottoman and other pieces of furniture landed just feet away from the child and his grandfather.
It goes on to say surveillance video clearly shows objects falling from the balcony and nearly striking the two people on the ground.
Brown was said to be "extremely agitated, acting aggressively, and yelling at security personnel" when police arrived.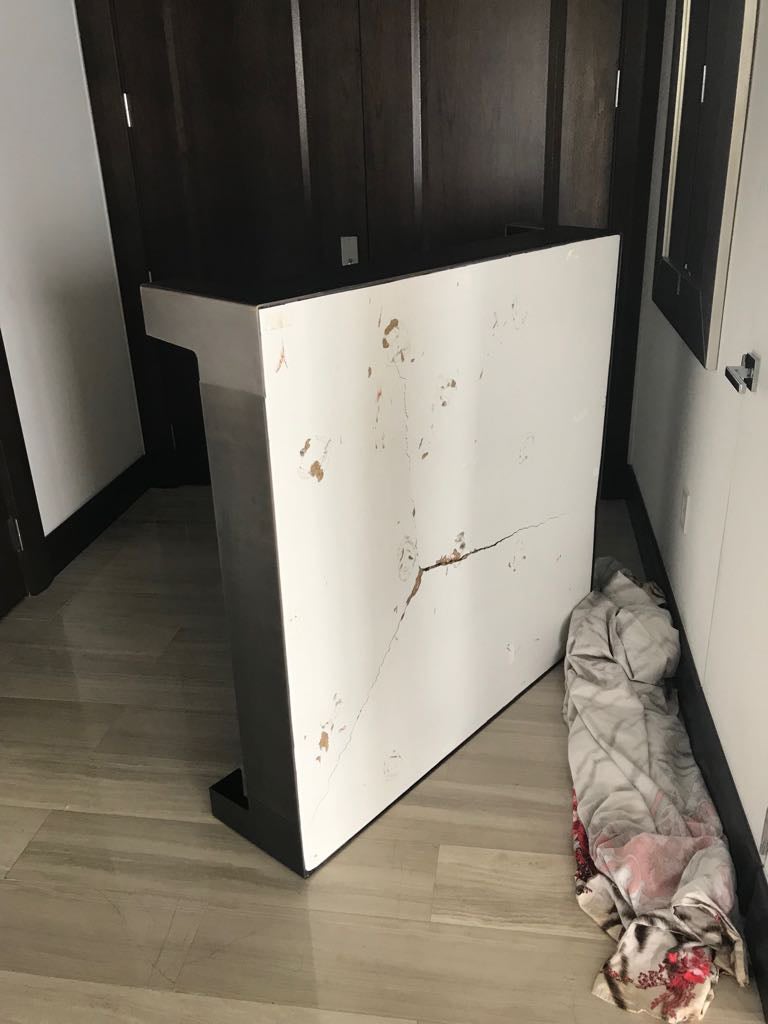 He has until Oct. 11, to respond to the lawsuit.
A second lawsuit has been filed by the landlord over damage to the unit and furniture.
That lawsuit contends Brown breached the lease agreement by "destroying, damaging defacing the premises, as well as furnishings and appliances" belonging to the plaintiff.
Attorney George Minski is representing the landlord in this case. He explains that Brown did a good job tearing up his client's $10 million condo.
"Apparently, there was some kind of altercation in the unit, which led to him throwing a vase off the balcony – it's the 14th floor- off the balcony, and this 3 to 4-foot vase, by good fortune, fell into the hot tub and there was nobody in the hot tub. When the police arrived, they described that there was broken mirrors, broken tables, other pieces of furniture were broken. The condo association then ordered Mr. Brown to vacate for violating the rules. When he vacated, the owner went back in and it looked like there had been a real large college party in the unit," attorney George Minski said.
That all happened after Brown claimed that $80,000 in cash was missing from the condo, as was his 9mm automatic gun.
Brown called police, who questioned a cleaning crew but filed no charges.
Meanwhile, Brown allegedly went into a rage and that when he began throwing things off the balcony.
Officers at the condo were able to calm him down.
"Building security goes up with police and Antonio is in some kind of rage," Minski said. "He feels somebody stole property and the place is in disarray."
Minski went on to say Brown agreed to pay for the damages in lieu of charges being filed. The lawsuit was filed when Brown refused to pay.
The damages were estimated to be about $100,000.
"Mirrors that were broken. Tables that we broken. Furniture damaged. Holes in walls. Chandelier was broken all kinds of damage throughout the unit," Minski said, adding, "There were other complaints about loud parties, loud noises, loud music."
There's been no comment from Brown, who grew up in Liberty City and played high school football at Miami Norland.
Meanwhile, the Steelers have said they will not be commenting on the situation.
More photos from inside the condo, which were sent by Minski, can be seen below. .
Thanks for reading CBS NEWS.
Create your free account or log in
for more features.