Remaining Cows That Escaped Pico Rivera Meatpacking Plant Slaughtered
PICO RIVERA (CBSLA) - The Manning Beef Company said that all of cows that escaped from its plant in Pico Rivera Wednesday, June 23, and ran wild through city streets, have been slaughtered with the exception of one.
Animal rights activists held a vigil outside the meatpacking plant Thursday in hopes of saving the cows from slaughter.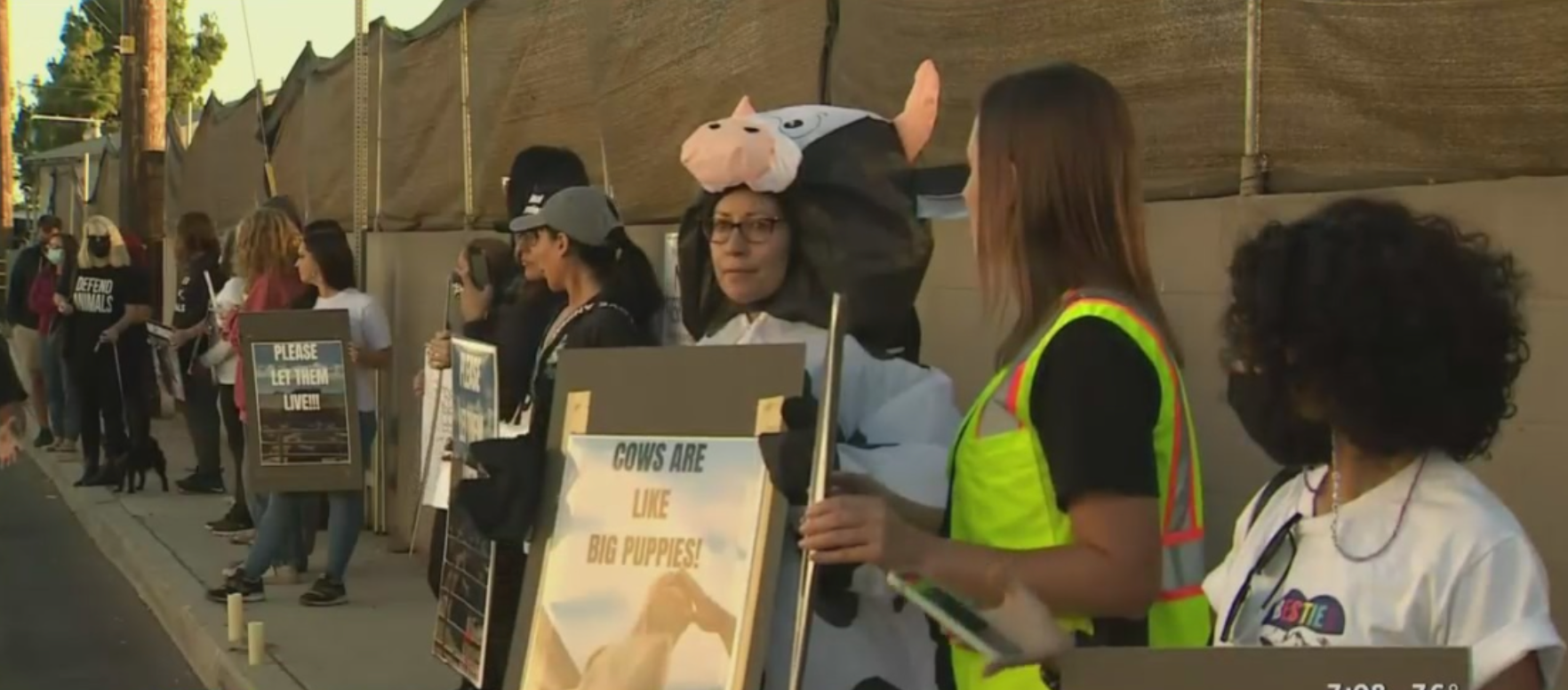 In all, 40 head of cattle escaped through a gate that had accidentally been left open at Manning Beef in the 9500 block of Beverly Road, according to the Los Angeles County Sheriff's Department. The incident began at around 7:30 p.m.
The herd galloped towards Beverly Road and Durfee Avenue and eventually ran into a residential neighborhood about a mile from the slaughterhouse. Authorities warned people to stay away from the area as the cattle were rounded up and returned.
One of the cows was shot and killed by police officers after charged a family.
The last cow was captured a day later in South El Monte, some five miles from the meatpacking plant, and is the only survivor from the incident. Grammy award winning singer-songwriter Diane Warren offered to save that cow from slaughter and have it sent to a farm sanctuary in Acton, with the Manning Beef Company agreeing and cooperating in the effort.
Thanks for reading CBS NEWS.
Create your free account or log in
for more features.