Police Make Arrest In November 'Fake Cop Robbery' In Hancock Park
LOS ANGELES (CBSLA) — Los Angeles police arrested a 29-year-old man for a November 2021 follow-home robbery in Hancock Park where suspects impersonated police.
The Los Angeles Police Department identified Early Martell Smith after officers assigned to the LAPD Newton Area Gang Enforcement Detail recognized Smith from surveillance footage taken at the crime scene.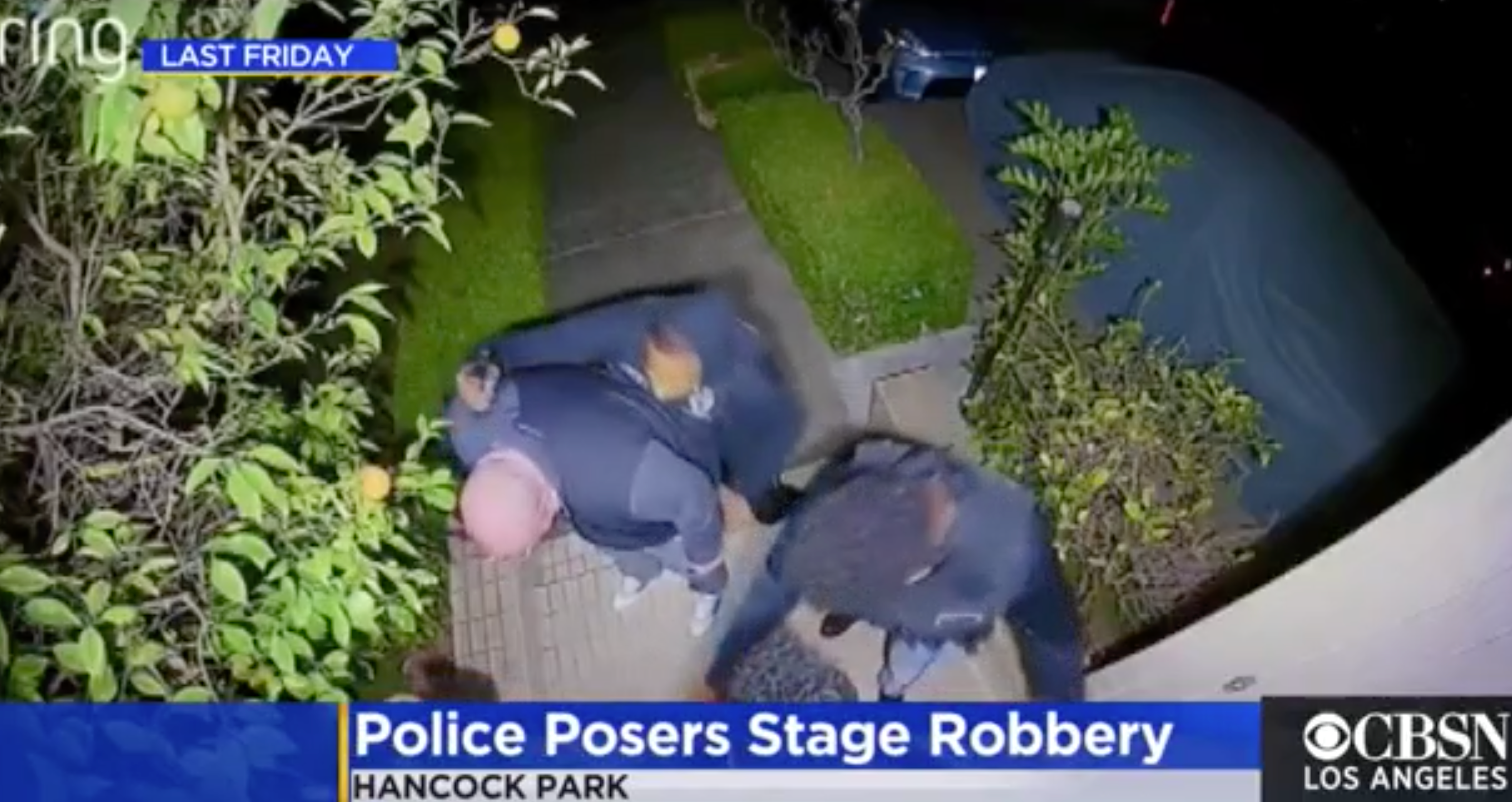 As detectives collected more evidence against the alleged robber, Smith was arrested for a gun charge and parole violation nearly a month later on Dec. 25, 2021. Police sent the case to the Los Angeles District Attorney's Office and Smith was charged with one count of kidnap for robbery and one count of assault with a deadly weapon. His bail was set for $1.1 million.
The robbery occurred on Nov. 26 2021 around 10:30 p.m. when multiple suspects ambushed the victims, who were returning home from dinner. Two suspects were seen wearing tactical vests with a fake police badge attached. The victims were held at gunpoint while the suspects punched them and forced their way inside.
The suspects continued to assault the victims while they stole more property including money and jewelry. According to police, one of the victims "suffered significant facial injuries."
Police believed there were a total of five suspects involved in this crime.
Thanks for reading CBS NEWS.
Create your free account or log in
for more features.