22-Year-Old Marcelis Gude Killed In South LA Drive-By Shooting That Wounds 8-Year-Old Girl
LOS ANGELES (CBSLA) – A man, 22-year-0ld Marcelis Gude, was killed and an 8-year-old girl was wounded when gunfire erupted in South Los Angeles Tuesday evening.
The shooting occurred just after 8:15 p.m. in the area of 102nd and San Pedro streets. The 8-year-old, Brianna, was unintentionally caught in the crossfire.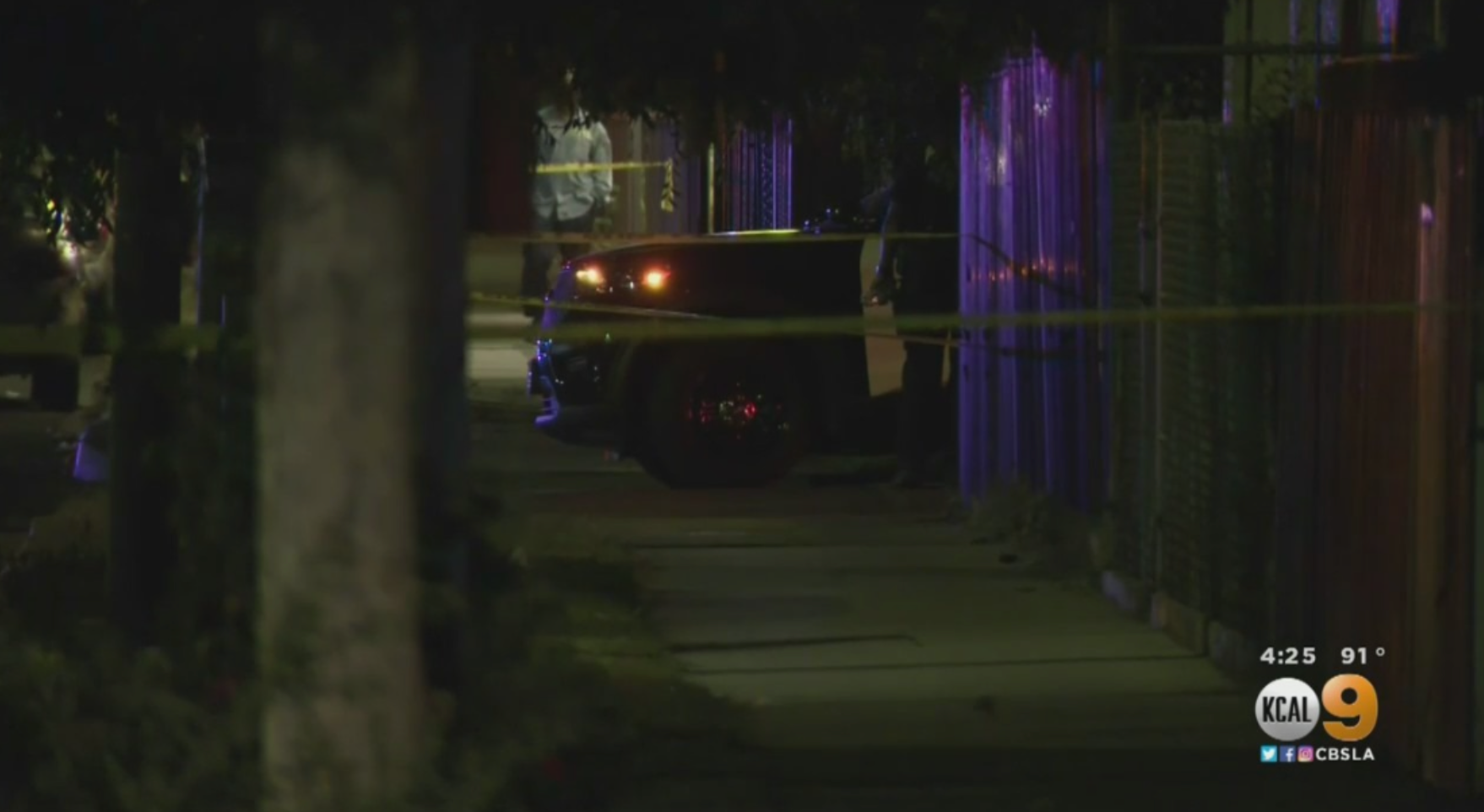 She and her family had been visiting relatives in LA and were set to go back home to Fresno. They were steps from their car when someone started shooting.
"...and something hit my shoulder. And it hurt," Brianna told CBSLA's Jeff Nguyen. "My sister sat me down and she was putting pressure on the bullet."
Brianna was taken to a hospital where she was treated for non-life-threatening injuries. Gude received multiple gunshot wounds and was also rushed to the hospital where he later died.
Relatives of Brianna asked not to be identified, but said that they were sad and angry because the 8-year-old is just an innocent child.
"Innocent people got hurt and this shouldn't be happening," one relative said.
Police said Gude was standing near an alley when a tan-colored car drove up and someone inside opened fire on him.
No arrests have been made, nor do detectives have a good description of the shooter. The exact circumstances that led up to the shooting were also unclear. There was no word on a motive or whether the shooting was gang-related.
Brianna and her mother are now headed back home.
"I hope they stop fighting because it's bad," Brianna said.
Thanks for reading CBS NEWS.
Create your free account or log in
for more features.