Flyers Containing Hate Speech Related To Jewish People Distributed To Beverly Hills Homes
BEVERLY HILLS (CBSLA) — Some residents of Beverly Hills resident awoke Sunday to flyers on their front yard containing propaganda-style hate speech and now police are investigating.
Rochelle Maize found the flyer on her lawn and said she and her neighbors are disgusted.
"It's like a Nazi thing happening again, where people are, you know, trying to make us look bad and for no reason, just throw us under that COVID bus," Maize said.
The incident was reported to Beverly Hills police around 6 a.m. Sunday, prompting officers to respond and survey the area.
Upon doing so, police say they located flyers enclosed in plastic bags containing rice that were distributed to homes spanning several blocks.
"The flyer, a single 8.5" x 11" sheet of paper, contains propaganda style hate speech related to the COVID pandemic and the Jewish people," police said in a news release.
The Beverly Hills Police Department later released a statement, saying in part:
"We take these matters very seriously and we will not allow our residents to be threatened or intimidated by any narrative promoting hate toward anyone."
Rabbi Mendy Mentz, executive director of Chabad of West Bel Air, said he woke up to many concerned people within the community.
"These are lies, shameful lies. There's no basis in reality. I mean, imagine you got a flyer to your home that showed a list of people that were African American or Chinese or of any ethnicity that said, 'This is the reason why there's trouble in the world.' Everyone will write it off as these people are crazy and this is racist. In our case, it's clear antisemitism. There's no question about it," the rabbi said.
The flyers arrived as the first night of Chanukah begins, a Jewish holiday that symbolizes Jews' perseverance against persecution and a time to shine light around the world.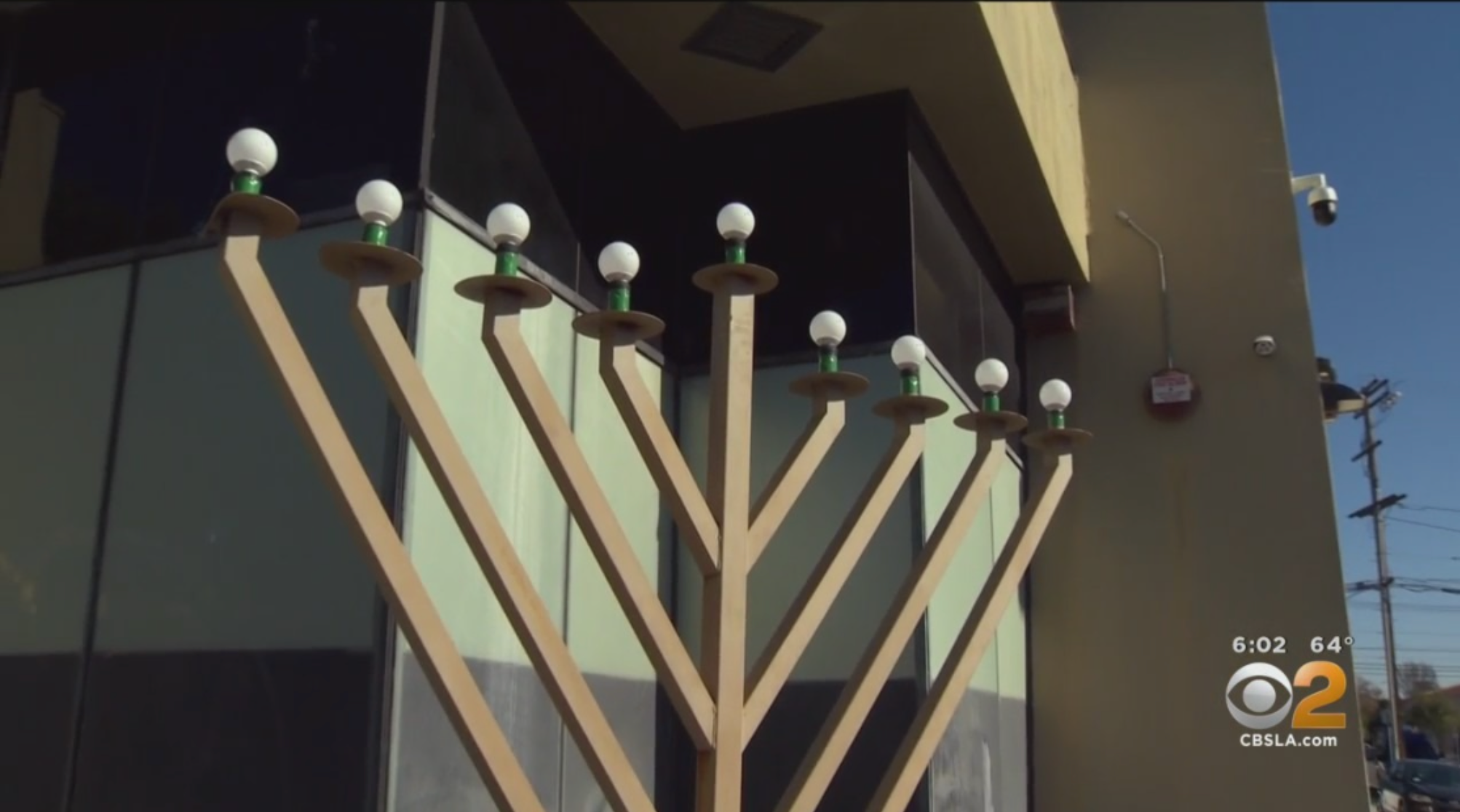 "...and we just hope that the light and the reality of the world that we live in cuts through all of the darkness,' Rabbi Mentz said.
The Mayor of Beverly Hills, Bob Wunderlich, said any type of hate speech would not be tolerated in the city.
"Here in Beverly Hills, we do have a large Jewish population and so, unfortunately, we have been the target in the past for hate speech directed against Jews, and so it is something that we care about deeply and something that we won't tolerate," he said.
Police said they were continuing to investigate and are working to identify the culprits. As well, they planned to step up patrols throughout the city to ensure a safe holiday season as Sunday marked the first day of Chanukah.
Anyone with more information was asked to call police at (310) 550-4951.
Thanks for reading CBS NEWS.
Create your free account or log in
for more features.