CPD Officer Shot On The Job While Responding To South Shore Shooting
By Jackie Kostek and Mary Chappell
CHICAGO (CBS) – Two people are in custody Saturday night, after a Chicago police officer was shot while responding to a shooting in the South Shore neighborhood Friday night.
Police Supt. David Brown said the officer has been released from the hospital, and is recovering at home.
Police said the officer was just a block away when a shooting broke out around 10:50 p.m. Friday near 72nd Place and Jeffery Boulevard. They said there was a confrontation in a building, where two people had just gotten home with a pizza.
An 18-year-old man was shot and killed, A 15-year-old boy was also shot, and is in fair condition at Comer Children's hospital.
Police said when an officer arrived on scene, she got out of her squad car, and felt pain in her leg. She realized she'd been shot, and drove herself to University of Chicago Medical Center.
"I'm taking myself to the hospital. I'm taking myself. U of C!" the officer told a dispatcher over her police radio.
Sources said she received staples and stitches, later expressing gratitude to her fellow officers.
"I just want to say thank you to everybody that responded, and I'll be back soon," she said over the police radio.
Police said one of the four people involved in the confrontation shot the officer, but they would not say who that was.
Brown said, even after being shot herself, the officer expressed concern that she was not able to help one of the victims.
"One of the things she conveyed to me is that she didn't get a chance to apply a tourniquet to one of the wounded men out there. She said, 'I got out of the car, and I was shot. I was trying to stop the bleeding for one of the victims that was shot.' It's just extraordinary commitment, extraordinary police work," Brown said.
The officers involved did not fire their weapons, according to Brown.
The wounded officer's name hasn't publicly been released, but police said she's 30 years old, and has been on the job two years. She's the 12th CPD officer shot this year, and the 46th shot at.
The shooting of the officer comes nearly two months after Chicago Police Officer Ella French was shot and killed during a traffic stop in West Englewood.
"We're still grieving," he said. "That's why I always try to convey how brave and courageous it is to be responding to a shots fired call, hear gunshots, and run toward the gunshots, where most people would run away and avoid being anywhere near gunshots, where our officers consistently respond to these calls, even given the circumstances of our grief after losing Ella."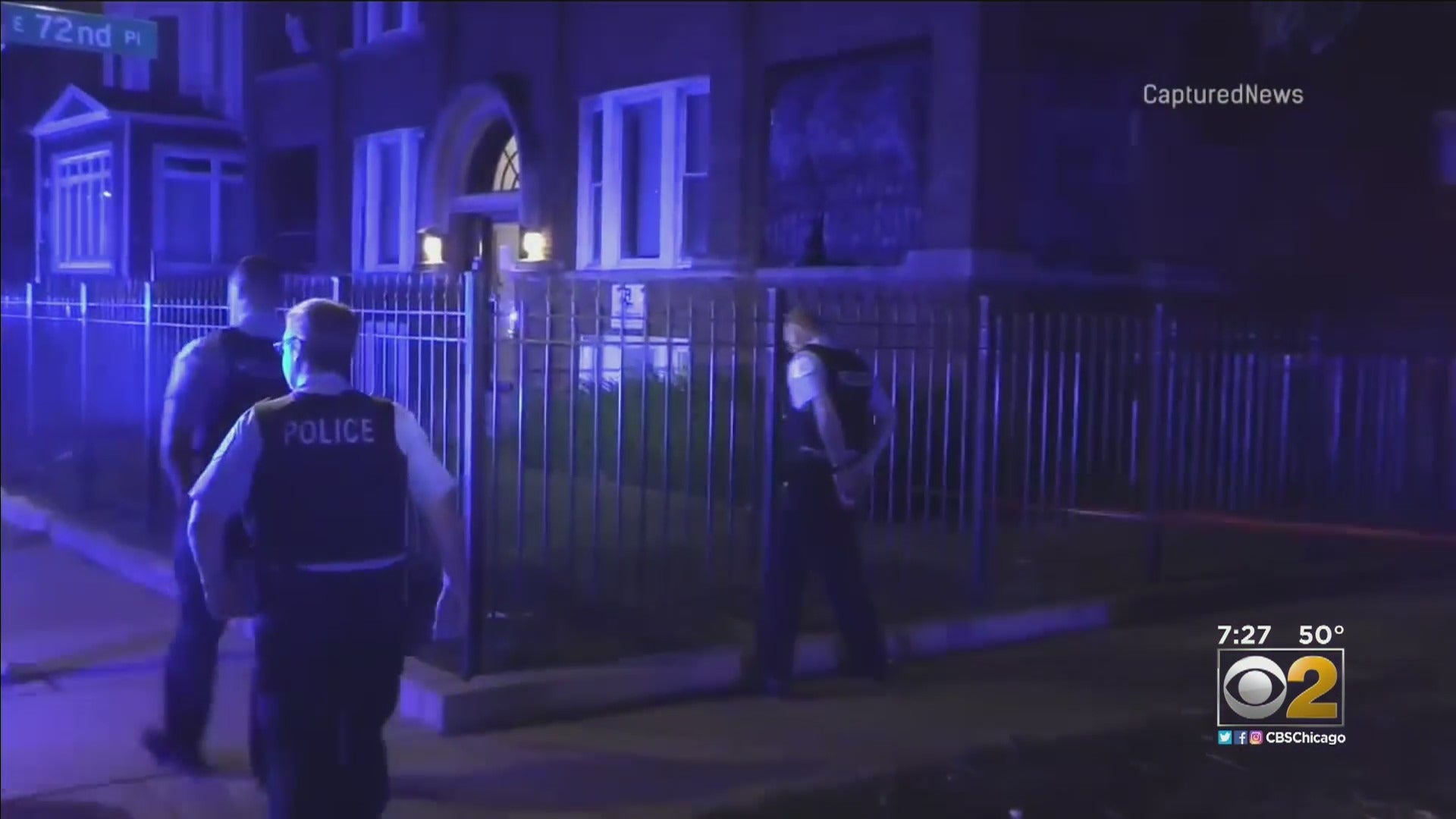 Early Saturday, the great aunt of the 18-year-old victim put up a memorial to honor the beloved family member, who she called C.J.
She said, just last week, the family was together for the funeral of a loved one who died of COVID. She said C.J. hugged everyone in the room, and had an infectious warmth about him.
Right now, she said she's feeling anger, not just for her family but everyone who's lost someone tragically, and may never know who killed the person they love.
"Continuation of the anger for everybody. Everybody. Everybody," she said. "This is not a moment. This is not a moment. It's a continuation."
Two people were in custody Saturday night, but no one has been charged.
Thanks for reading CBS NEWS.
Create your free account or log in
for more features.