Maryland Weather: A Sunny Yet Chilly Valentine's Day
BALTIMORE (WJZ) -- Happy Valentine's Monday.
A snow squall blew across the area from north Baltimore, northern Baltimore County and over to Carroll County. This is a lake effect. It is very weak and has since dried up over central Maryland.
Sunshine returned on Monday morning, though it remained cold outside. Northwesterly winds and the snow-covered ground are reinforcing the frigid conditions outside.
Temperatures started the day in the low 20s and will only climb up to near 33 degrees. As a result, anything untreated or melting under sunlight will refreeze tonight.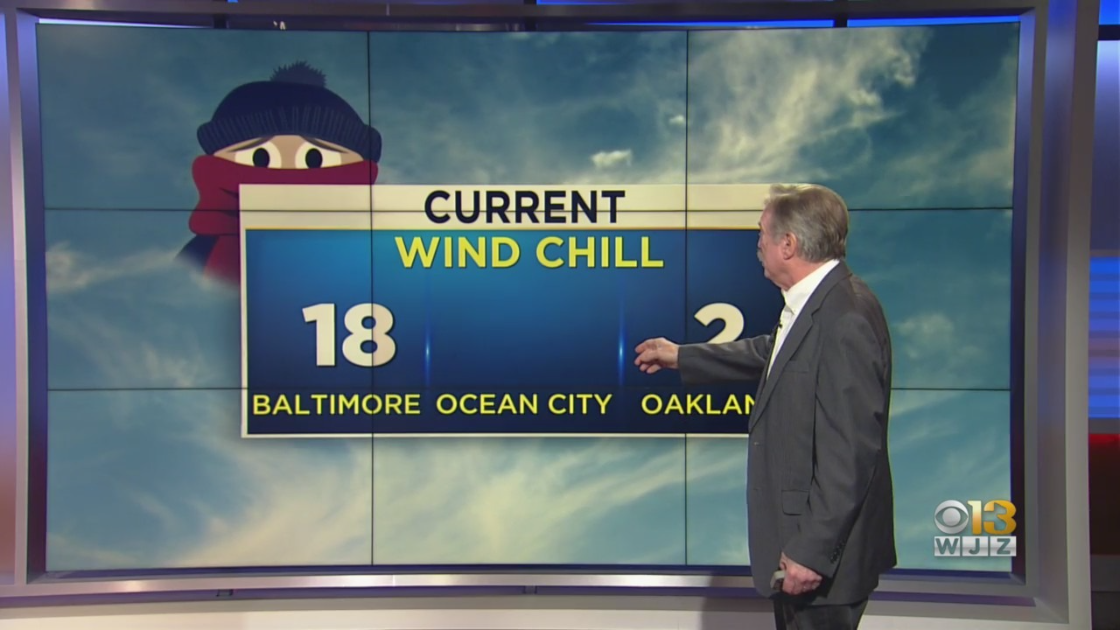 The good news? Today is the coldest one of the week. We will start a gradual warmup towards the mid-60s by Thursday.
The weather in Maryland has been a bit of a roller coaster ride.
After a weekend that featured 60 degree plus temperatures on Saturday, snow on Sunday morning, and 20 degree temperatures with a brief snow squall on Monday morning, Mother Nature will finally get her act together this week.
Cold but dry weather overnight will be followed by copious sunshine and a gradual warmup beginning on Tuesday.
The winds will start to turn more to the southwest by then, which means even warmer air will move in this direction. By Wednesday temperatures should hit the low to mid 50's.
On Thursday, a front with showers will impact the region at night, but ahead of that system it will warm to the mid 60's.
About one half to perhaps one inch of rain can be expected with at front, which will end on Friday morning. Cooler, but drier air will follow on Friday and continue into the weekend.
Temperatures will be near the 50 degree mark by the time the weekend rolls around Considering how cold it's been, this is a sure sign of the higher sun angle, as we head towards Spring next month!
Forecast
Today:
Snow showers likely before 10 a.m. Partly sunny, with a high near 33.

Northwest wind 8 to 11 mph, with gusts as high as 20 mph.
Chance of precipitation is 60%. Total daytime snow accumulation of less than a half inch possible.
Tonight:
Mostly clear, with a low around 19.

Northwest wind around 5 mph becoming calm after midnight.
Tuesday:
Sunny, with a high near 42.

Calm wind becoming west 5 to 7 mph in the morning.
Tuesday Night:
Mostly clear, with a low around 28.

Southeast wind 3 to 6 mph.
Thanks for reading CBS NEWS.
Create your free account or log in
for more features.