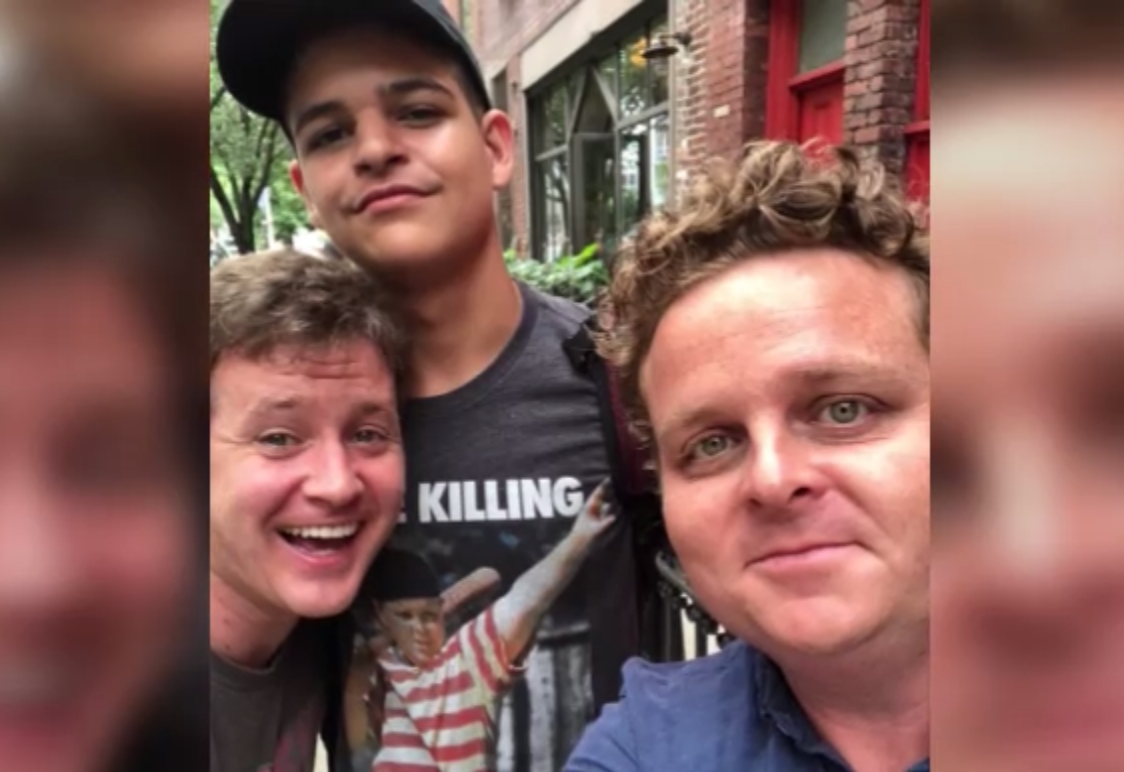 "You're killin' me, Smalls": Man wearing "Sandlot" T-shirt unknowingly takes a photo with "Sandlot" stars
True "Sandlot" fans will instantly recognize the saying, "You're killin' me, Smalls." But one supposed fan met two stars from the 1993 film on the street and couldn't quite place them.
"Sandlot" actors Patrick Renna and Tom Guiry took a photo with the fan Wednesday and it soon went viral. In the selfie, the fan in question is wearing a T-shirt with the film's iconic line: "You're killin' me, Smalls."
The shirt even had a photo of Renna on it, in character as Hamilton "Ham" Porter.
The fan, however, seemed not to notice that the man he was meeting on the street was the person on his shirt -- just 25 years older.
Guiry played Scott Smalls in "The Sandlot." In the film, Renna's red-haired character "Ham" yells the line at "Smalls" in frustration. The irony went right over the fan's head.
Renna says he stopped the fan on the street after noticing his T-shirt. "Said nice shirt to this dude walking by us and he had no idea what we were talking about. Thought I would capture the moment," Renna wrote with the photo on Twitter.
Renna, who is just as curly haired today as he was when he was 14, still looks pretty similar to his teenage self. Despite this, the fan didn't make the connection. Renna's photo with the fan and the real-life Smalls received over 14,000 retweets and barrage of commenters – most of them turning the line on the fan, or quoting others from the film.
Thanks for reading CBS NEWS.
Create your free account or log in
for more features.