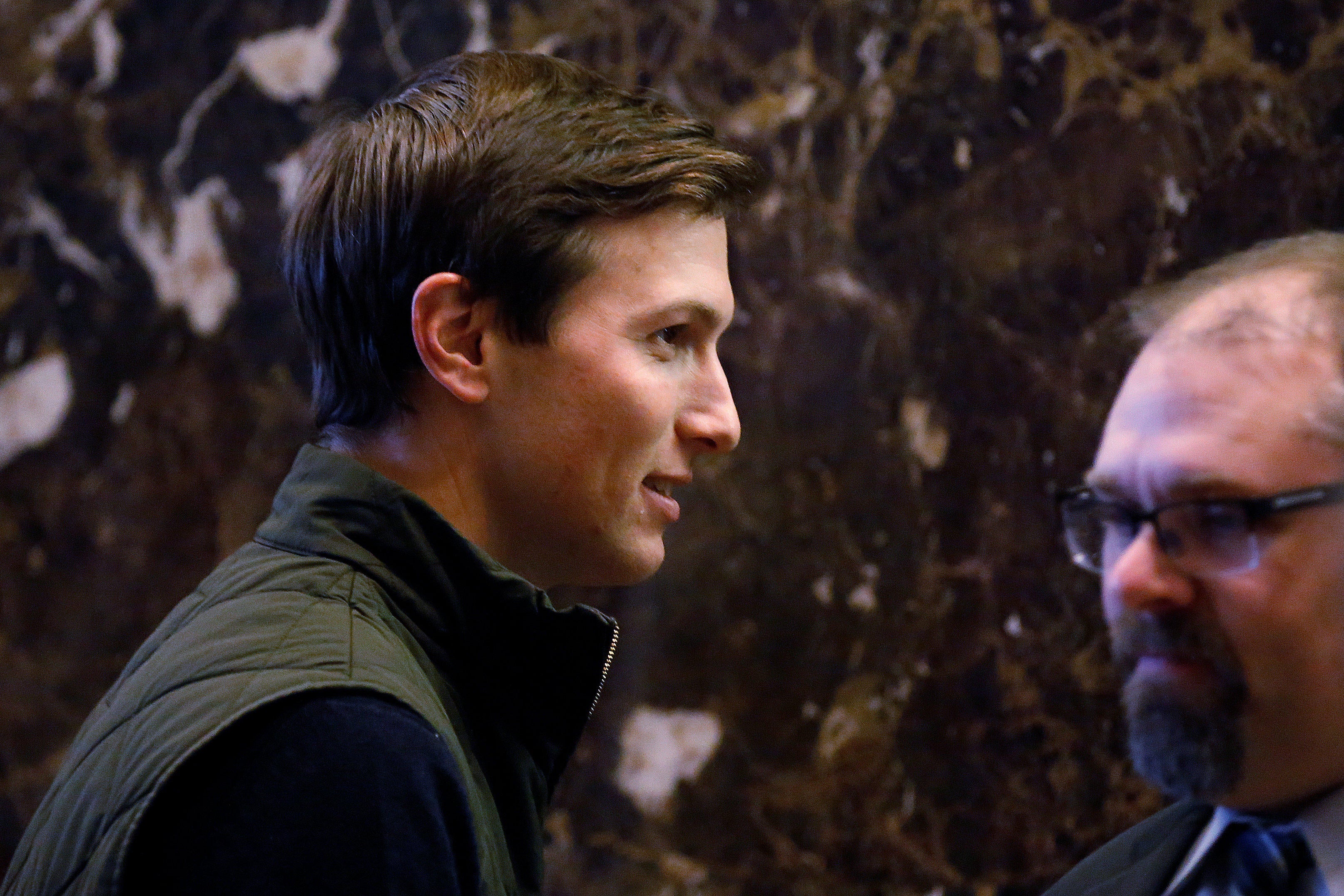 Would it be legal for Trump to hire Jared Kushner for a White House job?
As President-elect Donald Trump considers staffing his administration, the consideration of one person in Mr. Trump's inner circle is already presenting some potential legal obstacles: Jared Kushner, husband to Ivanka Trump and the president-elect's son-in-law.
The 35-year-old Kushner -- who, like his father-in-law, is a New York real estate developer -- has taken on an outsize role in Mr. Trump's tight-knit circle of advisers, first during the campaign and now on the president-elect's White House transition team. And Kushner's role could expand. There has already been some implication that he could be privy to the Presidential Daily Briefing (PDB) -- in order to receive it, Kushner would need a "top secret/SCI" clearance, a former top CIA official told CBS News.
Top Trump adviser Kellyanne Conway was asked by reporters Wednesday whether it would be appropriate for Kushner to get a security clearance.
"It's appropriate for whoever's going to get the presidential daily briefing to have a security clearance," said Conway. "It's not just appropriate, necessary."
But an appointment for Kushner in the Trump White House could run afoul of federal anti-nepotism laws. A 1967 statute explicitly forbids the president from appointing relations -- the law was written to include a son-in-law -- to any executive agency.
Here's what the statute says: "A public official may not appoint, employ, promote, advance, or advocate for appointment, employment, promotion, or advancement, in or to a civilian position in the agency in which he is serving or over which he exercises jurisdiction or control any individual who is a relative of the public official."
This would seem to bar Kushner from taking a role within the White House -- though, as CBS News legal reporter Paula Reid points out, there are some exceptions.
The law allows for waivers in the event of a national disaster or other unforeseen circumstances. But it's hard to argue that transitioning to the presidency could be considered an unforeseen circumstance. In any case, such a waiver would only allow for a temporary appointment.
Lawyers for Mr. Trump could try to argue that the part of the law which prohibits relatives from getting paid means an unpaid role would be legal.
"An individual appointed, employed, promoted, or advanced in violation of this section is not entitled to pay, and money may not be paid from the Treasury as pay to an individual so appointed, employed, promoted, or advanced," the statute reads. Kushner himself has floated the possibility of advising the White House without pay, according to the Wall Street Journal.
It is not clear whether the statute would apply to the White House, which, it could be argued, might not be technically considered a government agency. The original statute was written as a response to President John F. Kennedy's appointment of his brother, Bobby Kennedy, to head the Justice Department as attorney general.
And despite the existence of the law, there's no clear penalty or repercussion if an individual -- much less the president -- violates the statute.
For now, top Trump officials are saying little about whether or not Kushner will have a defined role in the White House.
"He obviously is incredibly important to his father-in-law President-Elect Trump and was [a] big part of our election victory, frankly," Conway told "CBS This Morning" Thursday. "I'm sure that he and his wife and her brothers will continue to be very supportive. But time will tell in terms of the positions that different people fill."
CBS News' Paula Reid contributed to this report.
Thanks for reading CBS NEWS.
Create your free account or log in
for more features.