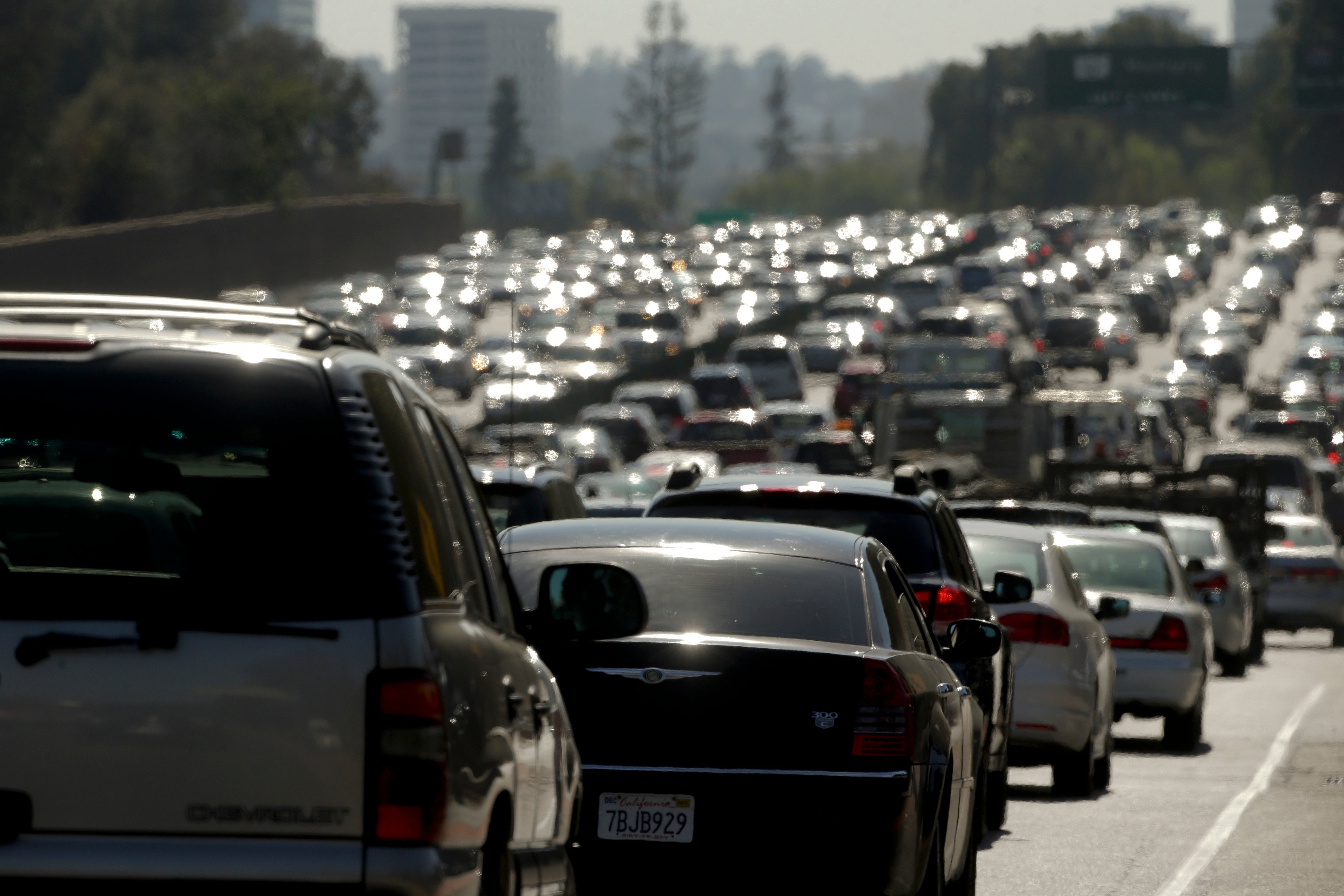 Which U.S. cities have worst traffic bottlenecks?
As nearly 47 million Americans hit the road for Thanksgiving, driving remains the most popular method of travel, according to AAA. The government reports 40 percent of road delays are the result of recurring bottlenecks, which is more than traffic incidents, weather problems or construction.
Bottlenecks aren't just a rush hour backup -- these are choke points where the traffic seems to never end, reports CBS News correspondent Kris Van Cleave.
For instance, it doesn't get worse than this for drivers: a 12-mile stretch of red lights, crawling cars and pure commuter agony.
Interstate 90 around Chicago O'Hare International Airport is considered the worst traffic bottleneck in the country, resulting in 16.9 million hours of wasted time. That's an estimated $418 million of lost productivity a year, according to a new report from the American Highway Users Alliance.
The reason? Pure volume.
"They destroyed so many neighborhoods to build it and yet people still can't get anywhere," frustrated driver Loretta Smith said.
"I give myself about an hour and a half to get to work," another driver Bryan Hamm said.
The report identifies the 50 worst bottlenecks in the country, and six of the top 10 are in Los Angeles. The Southland scores 12 of the worst traffic stopping choke points overall.
The New York City area has nine brutal bottlenecks, with the 2.6 miles around the Lincoln Tunnel resulting in 3.4 million hours of driver delay every year.
"[Bottlenecks are] getting worse over time," American Highway Users Alliance's Greg Cohen said. "Certainly between 1982 and today, there's a lot of studies that show the traffic that was just once in L.A. is now worse than what L.A. was like back then in dozens of cities around the country."
One bottleneck that dropped off the list in the last 10 years is the Woodrow Wilson Bridge outside Washington, D.C. It was rebuilt and traffic improved, but Cohen said much more infrastructure work needs to be done.
"There's an opportunity there to do something that you know is good for people, saves lives, saves the environment," Cohen said.
The report recommends a varied approach to fixing the bottleneck problem -- a mix of mass transit, new roads, infrastructure improvements and a hope that as cars get smarter, the existing roads can more efficiently handle traffic.
But the bottom line: To break the bottlenecks will take a serious investment of money.
To see American Highway Users Alliance's full list, visit Highways.org.
Thanks for reading CBS NEWS.
Create your free account or log in
for more features.