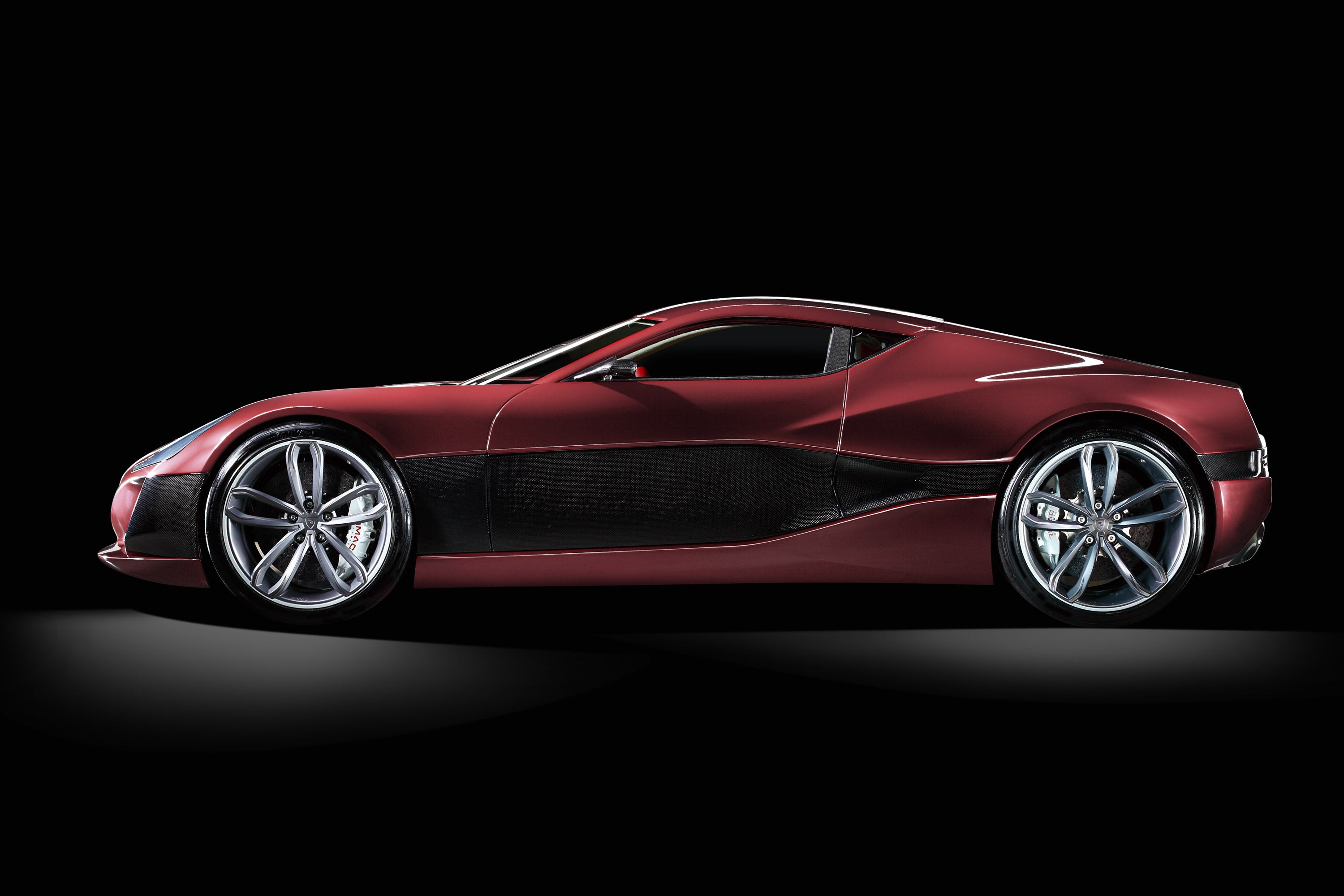 World's first million-dollar electric supercar
(CBS News) High-tech science and high-end performance combine in one very impressive package with an all-new, all-electric sports car. The Concept One, from little-known Croatian automaker Rimac Automobili, is the world's first electric supercar, boasting 1,088 horsepower.
Concept One has enough power under the hood to go from zero to 60 in 2.8 seconds, and has a top speed of 190-mph. Rimac claims the supercar's maximum range is 375 miles, thanks to its lithium ion phosphate (LiFePO4) battery. Speaking of eye-popping numbers, the company expects to retail the car for just a shade under one million dollars.
"The Concept One is a showcase for what we can do," Mate Rimac, the CEO and owner of Rimac Automobili, told Reuters. "We've put the best work we've done over the last several years into that car, all in one place, so we can show off the services we provide, and our car components - and it is also our first production car."
Rimac stressed that the Concept One is a mission statement as much as an automobile. Rimac Automobili is primarily a manufacturer of electric driving system components used by other car companies. Their first foray into full-on auto production is a showcase of the company's prowess with electric systems. Since no other company builds electric drives for high-performance automobiles, Rimac had to create the parts themselves. Concept One is constructed entirely from parts built in the company's home of Croatia and includes 24 patented innovations.
Other than the impressive speed of the Concept One, the company's biggest innovation may be their Torque Vectoring control system. Each wheel can be controlled separately by its own engine, offering exceptional handling.
"With that system, we can control each wheel independently [and make adjustments] thousand times per second," Mate Rimac told Reuters. "That means that, for example, when you turn into a corner, the front right wheel can brake for a second, while at the same time the rear left wheel accelerates at maximum power and the front wheel does nothing."
Rimac told reporters that the Concept One has already attracted customers in the U.S. and expects to begin delivering cars in 2014.
Thanks for reading CBS NEWS.
Create your free account or log in
for more features.