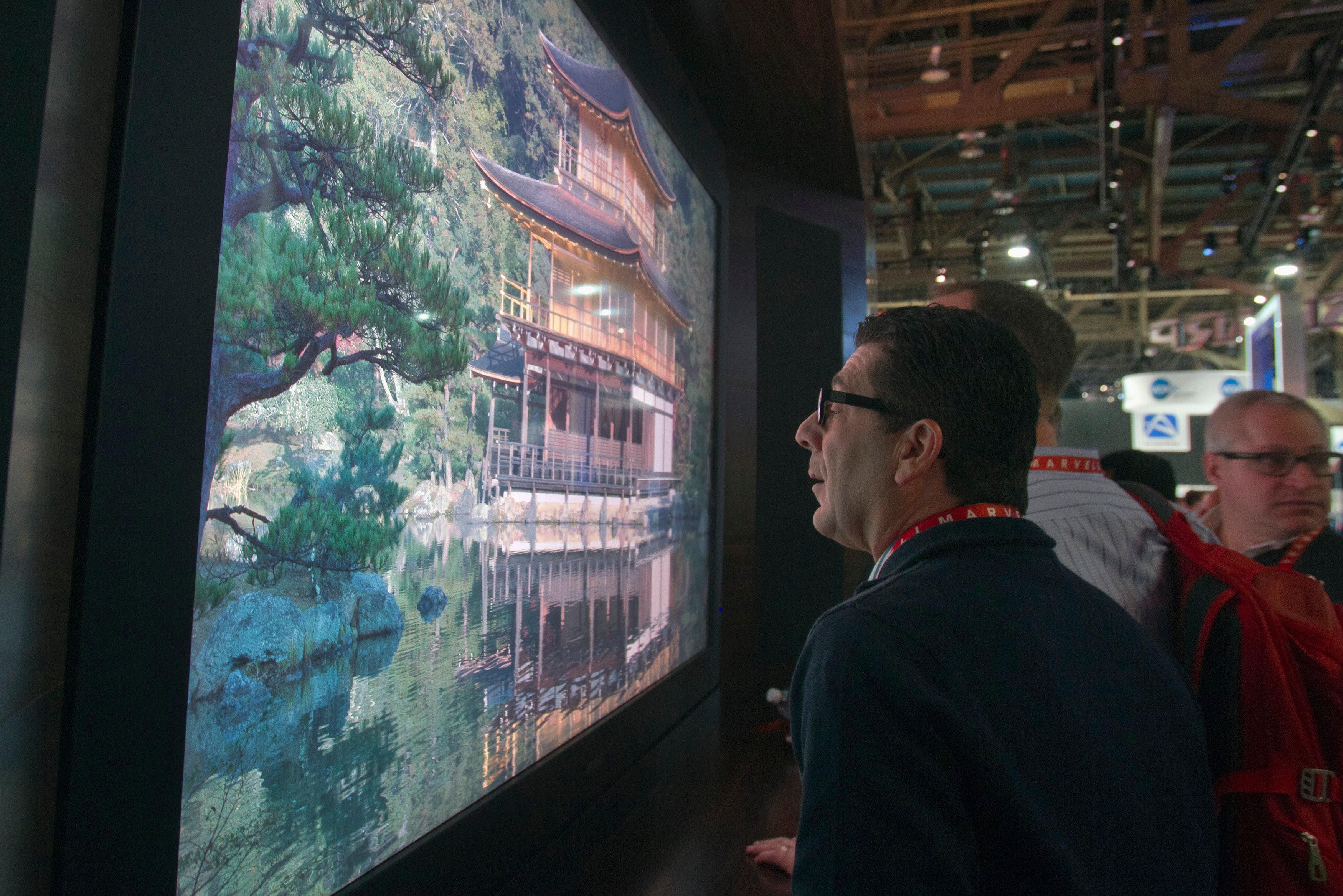 World's first 8K TVs to sell for $133,000
HDTV? Your nice flat screen is already old news. Even state-of-the-art 4K Ultra HD televisions could soon be topped by new technology coming from Sharp.
The company reportedly plans to start selling the world's first Super Hi-Vision 8K monitors on Oct. 30.
Engadget reports the massive 85-inch LCD screens will cost 16,000,000 yen, or about $133,000 each. The tech news site says Sharp's 8K monitors -- boasting video resolution 16 times greater than 1080p HD -- will initially be marketed to business customers only, since no broadcast or streaming video content is currently being offered in 8K.
Sharp has been teasing audiences with the prospect of 8K for several years, first showing off a prototype of the futuristic TV in 2012 the IFA tech show in Berlin and CES consumer electronics show in Las Vegas.
CNET reported at the time that while Sharp promised "an astounding 7,680 pixels of horizontal resolution," in reality there's no real source of 8K content for would-be viewers to watch.
Engadget estimates it will probably be at least 2020 before 8K TV becomes widely available to consumers, along with programming to match.
Thanks for reading CBS NEWS.
Create your free account or log in
for more features.