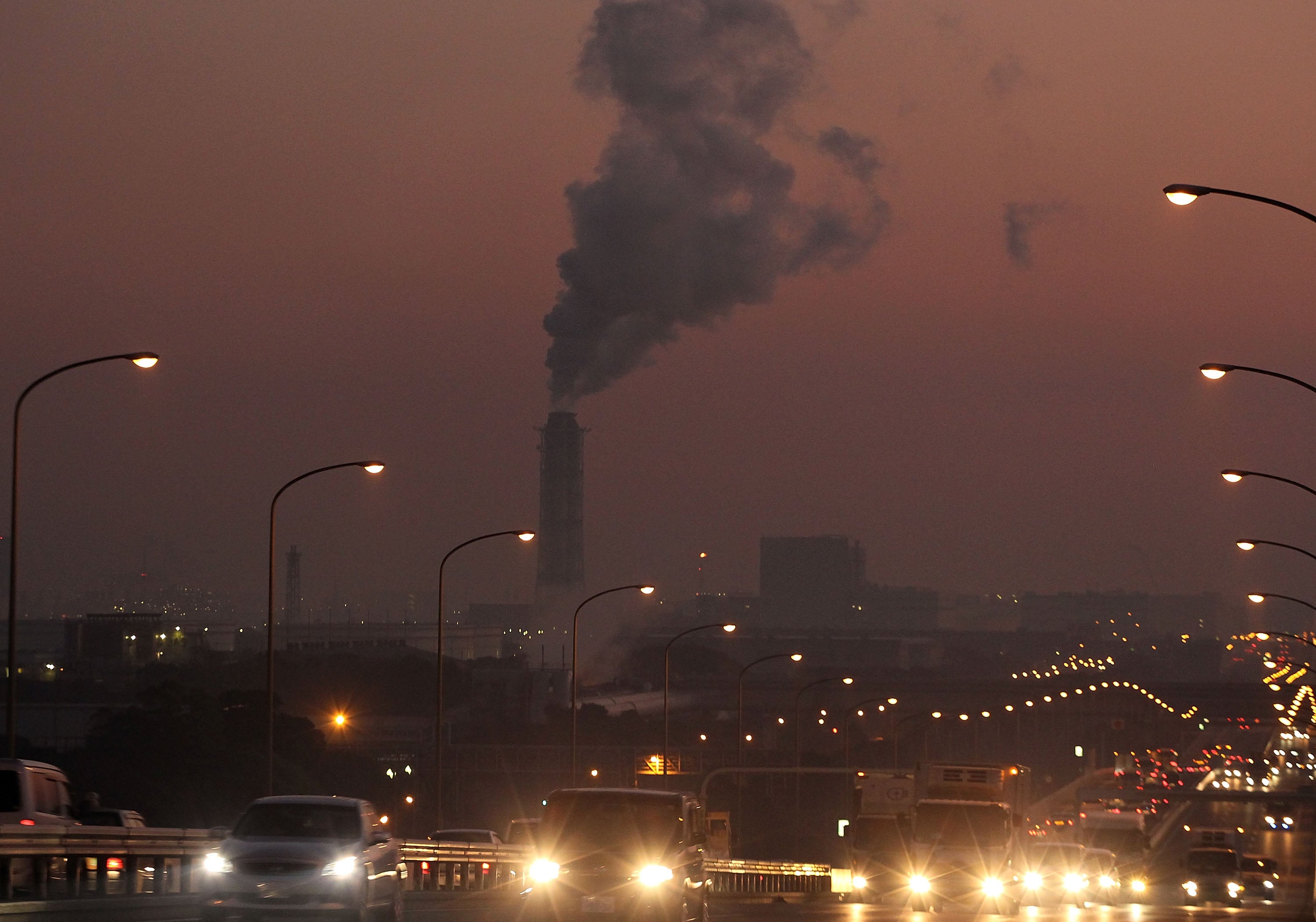 World passes critical global warming milestone
The world has passed a worrying milestone, with concentrations of greenhouse gases reaching levels not seen for millions of years.
For the first time, the National Oceanic and Atmospheric Administration (NOAA) announced Wednesday that global concentrations of heat-trapping greenhouse gases in March passed 400 parts per million.
The landmark has long been expected, given that nations led by the United States, China and India continue to pump huge quantities of carbon dioxide emissions into the atmosphere. But the fact it has now been reached could provide additional urgency to reaching a global pact to cap emissions when world leaders meet in Paris on the issue later this year.
"It was only a matter of time that we would average 400 parts per million globally," said Pieter Tans, lead scientist of NOAA's Global Greenhouse Gas Reference Network. "We first reported 400 ppm when all of our Arctic sites reached that value in the spring of 2012. In 2013 the record at NOAA's Mauna Loa Observatory first crossed the 400-ppm threshold. Reaching 400 parts per million as a global average is a significant milestone."
The burning of fossil fuels has caused global carbon dioxide concentrations to rise more than 120 parts per million since pre-industrial times," added Tans. "Half of that rise has occurred since 1980."
And the latest NOAA data shows the recent years have been among the worst. The average growth rate of carbon dioxide concentration in the atmosphere from 2012 to 2014 was 2.25 ppm per year, the highest ever recorded over a period of three consecutive years.
Ed Dlugokencky, the NOAA scientist who manages the global network, said he expected the global average will remain above 400 ppm through May, the time of year when global carbon dioxide concentrations peak due to natural cycles on top of the persistent rising greenhouse gases.
And experts say reversing this trend is unlikely.
"Elimination of about 80 percent of fossil fuel emissions would essentially stop the rise in carbon dioxide in the atmosphere, but concentrations of carbon dioxide would not start decreasing until even further reductions are made and then it would only do so slowly," James Butler, director of NOAA's Global Monitoring Division.
Temperatures have also been warming in line with the rising emissions.
The world hit a record for the warmest year in 2014 and the trend continued with this winter being the warmest ever. Last month was less extreme, with NOAA reporting Wednesday that April was only the 17th warmest on record - with an average temperature of 53.1°F, or 2.1°F above the 20th century average - in the contiguous United States. Many parts of the U.S. were warmer than average, especially the Southeast.
Thanks for reading CBS NEWS.
Create your free account or log in
for more features.