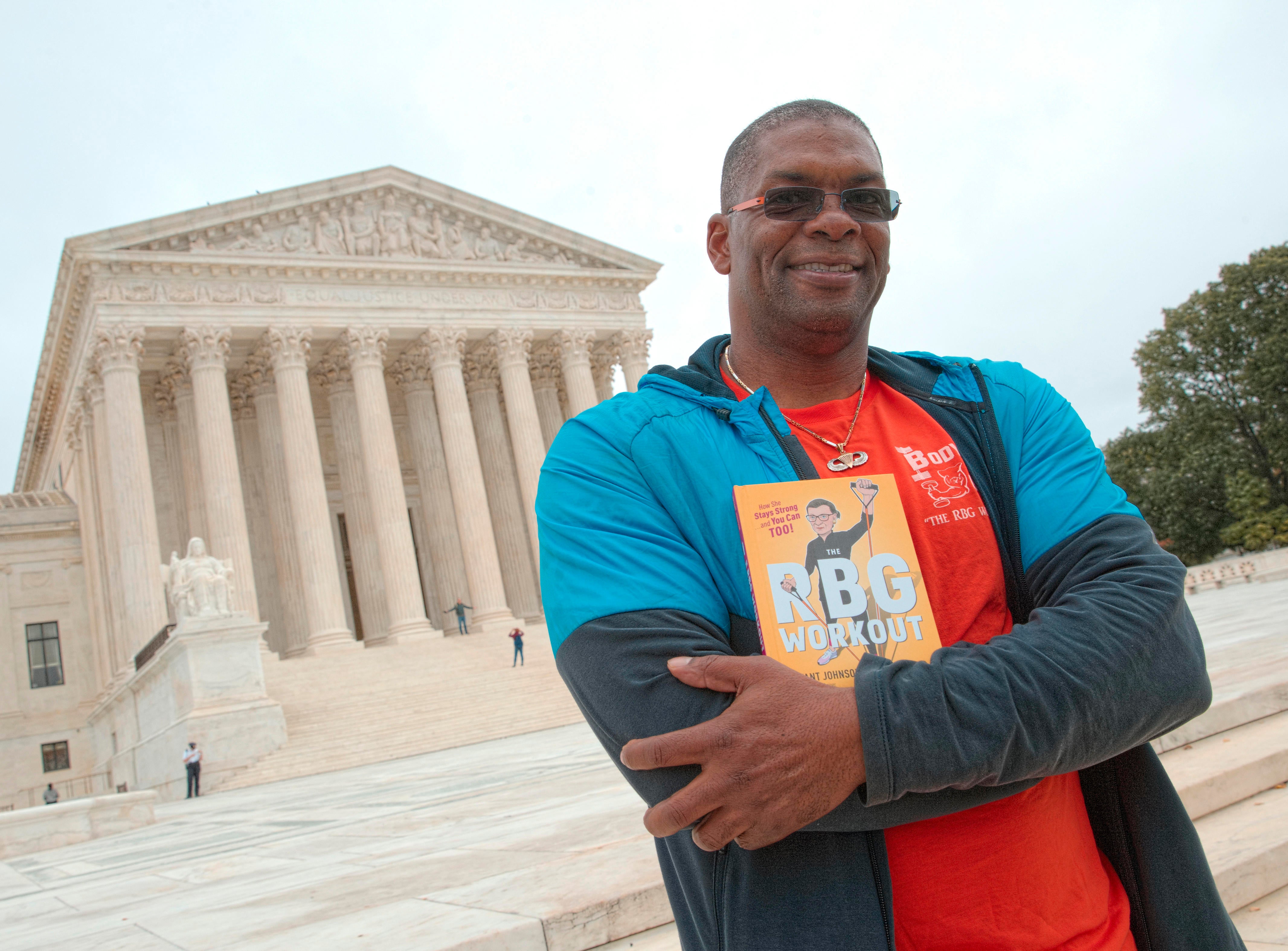 Working out with Ruth Bader Ginsburg's trainer
Supreme Court Justice Ruth Bader Ginsburg has called her personal athletic trainer, Bryant Johnson, a "very important part of my life," and CBSN anchor Elaine Quijano was able to get her own firsthand experience of the "notorious RBG workout" with a workout and interview with Johnson this week.
At 84 years of age, Ginsburg is the oldest member of the court, and Johnson has been helping to keep her in shape since 1999.
Quijano sat down with Johnson to discuss Ginburg's workout and his recently published book, "The RBG Workout: How She Stays Strong ... and You Can Too!" which outlines the justice's hour-long fitness routine.
"We're going to be doing weight-bearing exercises, cardiovascular strength, body conditioning," Johnson said. "We will be doing push-ups, we will be doing crunches, we will be doing lunges."
Ginsburg originally started working out with Johnson twice a week to rebuild her strength after being treated for colorectal cancer, but has kept up the practice for nearly 20 years. The workouts also helped in her recovery process after she was treated for pancreatic cancer in 2009.
"I said push-ups -- she looked at me," Johnson said, referring to Ginsburg. "Kind of gave me the side eye, one eyebrow sort of went up. But as classy as she is as a woman, she did not say a word. But that body language was to me, like, 'really?'"
Ginsburg does not modify the workout positions, doing full-strength planks, push-ups, chest and shoulder presses, bicep and leg curls, one-legged squats and knee raises among other exercises.
Johnson works as the records manager at a federal court in Washington and is also an Army reservist and trainer. He's also trained Justice Elena Kagan and Justice Stephen Breyer.
After the interview, Quijano got the chance to try Johnson's signature RBG workout.
Thanks for reading CBS NEWS.
Create your free account or log in
for more features.