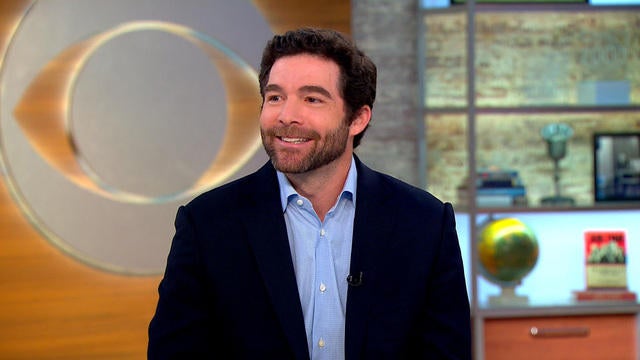 LinkedIn CEO Jeff Weiner on the importance of interpersonal skills
In our series Work In Progress, a partnership with professional networking site LinkedIn, we explore the future of jobs and issues facing the American workforce. In this installment, LinkedIn CEO Jeff Weiner discusses a particular skill set that he says U.S. employers need more of.
---
According to LinkedIn data, American workers are lacking in something that might surprise you: interpersonal skills. It's something that matches up with LinkedIn CEO Jeff Weiner's own personal message about the importance of leading compassionately.
"It's interesting because a lot of people are fixated on technology… But what we found when we did our skills gap analytical work is interpersonal skills, the gap there is roughly three times higher than software engineering in the United States," Weiner told "CBS This Morning" on Wednesday.
Interpersonal skills, according to Weiner, are the kind that most anyone can develop.
"We're talking about communication, reasoning, team coordination. Jobs in customer service, sales development, business development, education all require those kinds of skills," he said. "These kinds of interpersonal skills you can pick up in classes that are online, increasingly, and it's wonderful to see that there's a rise in the amount of courses being offered and the number of providers who are increasingly thinking about where the jobs are and will be and the skills required to obtain those jobs."
The good news is that this year's graduates are entering a booming job market, with more open jobs than unemployed workers. The bad news? Employers are having trouble finding the right kind of workers.
"According to McKinsey, roughly 40 percent of employers in the United States are having trouble identifying prospects with the skills they need for the jobs that are already available. So these jobs increasingly exist. As a matter of fact, there's roughly 6.7 million available jobs in the country and there are 6.4 million people who are unemployed. So we all need to do a better job of aligning supply and demand," Weiner said.
Thanks for reading CBS NEWS.
Create your free account or log in
for more features.