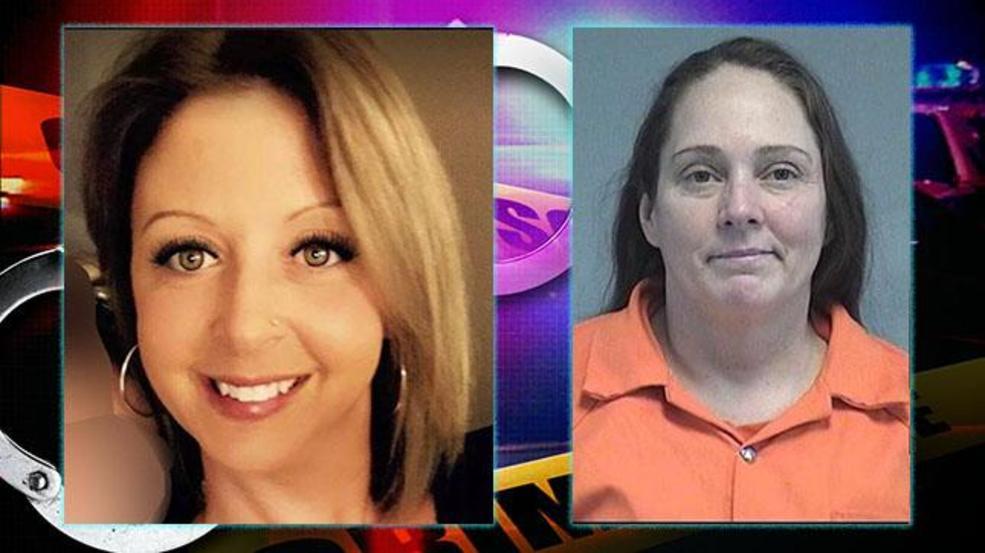 Woman suspected in Fla. mom's disappearance had double life, vanished from Pa. in 2004
YULEE, Fla. -- Police say a woman suspected in the disappearance of a Florida mother was herself a missing person-- more than a decade ago and nearly 800 miles away.
Kimberly Kessler, last seen by her family in Pennsylvania in 2004, had apparently been living under an assumed identity in Florida when she started working about a month ago at the same Yulee hair salon as Joleen Jensen Cummings, who vanished on Mother's Day. Nassau County Sheriff Bill Leeper said Tuesday that investigators have since obtained evidence "which leads us to believe Joleen is not alive."
Deputies say Kessler was the last person to see Cummings at the salon when she left work around 5 p.m. May 12.
Investigators unraveled Kessler's apparent double life when they began investigating Cummings' disappearance. Cummings, 34, was last seen leaving work May 12 at the hair salon where both women worked, CBS affiliate WJAX-TV reported, and didn't show up the next day to pick up her children from her ex-husband in Hilliard for a Mother's Day visit.
After the disappearance, Nassau County investigators sought to question Cummings' co-workers at the salon, Tangles, where Kessler was known as Jennifer Sybert. But Kessler didn't show up to work, and investigators determined she had given her employers there a fake name and a bogus address.
Investigators had found Cummings' car abandoned in a Home Depot parking lot, and after combing through surveillance video, they saw Kessler parking the car, waiting a few minutes and then getting out. Police documents obtained by WJAX say she was dressed in black and allegedly took a taxi back to the salon, where she told her manager she was leaving town.
Deputies tracked Kessler down to question her in St. John's County on May 16, where she had apparently been living out of her car. She allegedly denied being in Cumming's car, according to the documents. Investigators determined her real name, charged her with stealing Cummings' car and named her a suspect in the disappearance. Kessler had also allegedly been using a phony social security number and she's been charged by the FBI with possession of a counterfeit passport.
The Pennsylvania State Police tell Crimesider that Kessler was reported missing by her mother in Butler, Pa. in 2012, but the woman said she hadn't seen her daughter since 2004. Trooper Dan Kesten didn't know the reason for the delay in filing the report. He said troopers opened an investigation and determined that that Kessler apparently left on her own accord.
"It was determined by investigators that this was somebody who wasn't in danger, she wasn't missing under any suspicious circumstances," Kesten said. "Kimberly just didn't want to have anything to do with her friends and her family, and left to get away from them."
Kesten said that Kessler's mother told investigators Kessler had admitted to using other identities and claimed she was trying to protect herself from a former lover. WJAX reports Kessler had apparently told family she assumed a name she found on a tombstone, but Kesten couldn't confirm that. The station posted a photo of a gravestone with the name Jennifer Marie Sybert. Leeper confirmed to the station investigators are looking into whether she stole an identity.
After Kessler's arrest in Florida on grand theft auto charges, Nassau County investigators turned up her name on a missing persons website and contacted Pennsylvania State Police, Kesten said. Kesten said his agency has provided information about the missing persons report and stands ready to assist Florida investigators.
It's not clear when Kessler re-located to Florida, but WJAX reports she had held several previous jobs in the northeast Florida area. Co-workers at Great Clips in Jacksonville, another hair salon, told the station she had worked there briefly and went by the name Mia. A manager at Woody's BBQ in Fernandina Beach told the station she worked there for about a week but quit after getting into an argument with a co-worker over sliced lemons.
At Tangles, friends told WJAX Cummings didn't like Kessler, and a client who didn't want to be named told the station there was tension between the two when the client was at the salon several days before Cummings disappeared.
In a statement released to WJAX, salon representatives said Cummings was "like a daughter to us," describing her as a successful stylist who loved what she did.
"Our hearts are also broken for her mother, children and the rest of her family," the statement said. "The world is full of evil, but many of us never expect it to hit so close as this has."
Leeper, the Nassau county sheriff, has not detailed the evidence uncovered that leads him to believe Cummings is no longer alive. But he had previously referenced more than one person of interest in the case.
Prior to Cummings' disappearance, Leeper said they responded to Cummings' home after a neighbor reported a loud argument and things being broken. When deputies arrived, Cummings told them her former boyfriend Jason Gee was at the house and wanted to stay, but she told him to leave.
Gee had a warrant out for his arrest on a probation violation, and he avoided deputies who were searching for him to ask him about Cummings' disappearance, Leeper said. He was found May 15 in a home in Hilliard, hiding under some cardboard boxes, and was arrested on the outstanding warrant.
Cummings' mother, Anne Johnson, issued an emotional plea for anyone with information about her disappearance to come forward.

"My daughter was a loving mother to her children," Johnson said. "We're all heartbroken."

Thanks for reading CBS NEWS.
Create your free account or log in
for more features.