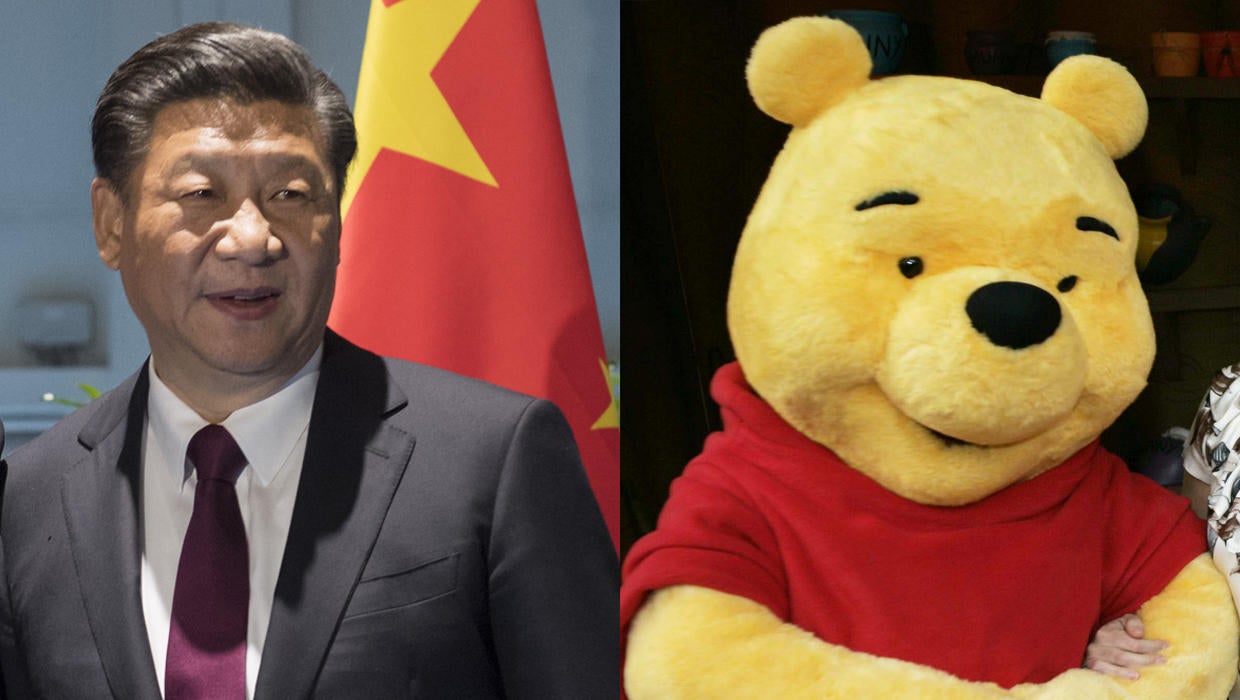 Winnie the Pooh censored in China after President Xi Jinping comparisons
Beloved book and animated cartoon character Winnie the Pooh is being censored in China, according to BBC News.
The Chinese name for Winnie the Pooh (Little Bear Winnie) is being blocked on Chinese social media sites because bloggers have been comparing the plump bear to China's President Xi Jinping, the BBC reports. Animated GIFs of the character were deleted from the app WeChat, and those who comment on the site Weibo with "Little Bear Winnie" get an error message.
One internet meme that went viral was an encounter between Xi and Japan's Prime Minister Shinzo Abe during an awkward handshake. Social media users combined the image of the two politicians with that of Eeyore and Winnie the Pooh.
Another moment that was memorialized by social media users was from 2015, when Xi popped out of the top of a limousine. A meme was born when an image was found of Pooh in his very own car.
A photo showing a meeting between Xi and President Obama provided another popular meme in 2013. This time, a picture showed Winnie the Pooh and his smiling friend Tigger, walking side by side.
The BBC reports that the ban mainly applies to comments on Weibo, a Facebook-like social network used by 340 million people a month, which makes it more popular than Twitter, according to the BBC.
The crackdown on Winnie the Pooh and ridicule of China's leaders is strategically timed, the BBC says. There's an important Communist Party conference scheduled, with several top government jobs up for grabs.
Chinese officials reportedly can block certain phrases to shut down discussions that run against the Communist Party.
Recently, authorities were able to virtually remove any existence of China's top dissident Liu Xiaobo, the BBC reports. Liu won the Nobel Peace Prize, and died last week in custody. He was a professor, a writer and a human rights activist known for his participation in the infamous Tiananmen Square protests. CBS News' Pamela Falk says he was an inspiration to a generation of young Chinese students and pro-democracy activists around the world.
Thanks for reading CBS NEWS.
Create your free account or log in
for more features.