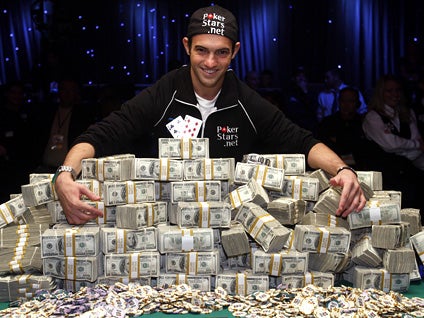 Windshield Horror Trial In Texas
It was hours before dawn on a highway southeast of downtown. A homeless man walked along a shoulder of the road as a former nurse's aide drove home after a night of drinking at a bar.
What happened next isn't clear. All Chante Jawan Mallard could remember, according to police reports, was that her Chevrolet Cavalier hit the man with such force that his head and shoulders jammed into the windshield, shattering it, and his legs bent over the roof, his pants tearing almost completely off his body.
Instead of stopping, police say, Mallard drove about a mile down the divided six-lane highway, the man still lodged and bleeding in the jagged windshield, then continued through town to her small yellow house in a working-class neighborhood.
She pulled into her garage, lowered the door, then sat in the car and cried, repeatedly apologizing to the man who was moaning, she later told detectives.
"Chante kept going in and out of the garage telling the man she was sorry," the police report states. "She does not know how long it took the man to die; she quit going out into the garage."
It wasn't until the next day that Gregory Biggs, 37, a former bricklayer who had been living in a Fort Worth homeless shelter, was found dead, his body dumped in a park a few miles from Mallard's house.
Now, nearly two years later, Mallard, 27, heads to trial Monday on charges of murder and tampering with evidence. She faces life in prison if convicted.
Jury selection began last Wednesday, and by late Friday, was complete. The Dallas Morning News reports the jury is made up of eight men and six women, including the two alternate jurors.
Monday, opening statements are set to begin.
Two of Mallard's friends, Clete Deneal Jackson and Herbert Tyrone Cleveland, have pleaded guilty to dumping the body to help Mallard.
Jackson received a 10-year sentence for tampering with evidence; Cleveland, nine years. As part of plea agreements, they will testify at her trial.
Police initially said Biggs lived for several days in Mallard's garage, slowly bleeding to death from his multiple fractures and cuts.
But Tarrant County Medical Examiner Nizam Peerwani later said Biggs, whose left leg was nearly amputated, probably lived only a few hours after he was hit the morning of Oct. 26, 2001. He could have survived if he had received medical attention, Peerwani has said.
Police, prosecutors, defense attorneys and others involved in the case have not commented about it publicly since state District Judge James R. Wilson imposed a gag order after Mallard was indicted last year.
When Biggs' body was found in the park, authorities had no leads until four months later, when a tipster said Mallard talked about the incident at a party.
The woman said they were discussing who would be the designated driver, because some in the group had been drinking, and that Mallard said she couldn't use her car, police said. The woman recalled that Mallard giggled when she said "I hit this white man," according to the police report.
The woman said Mallard told her she "was messed up" on ecstasy pills and drunk. Mallard and her boyfriend later went into the garage to see if the man was dead, but he was alive and even asked for help, the woman told police.
The day after interviewing the tipster in February 2002, detectives went to Mallard's house with a search warrant, and they said she confessed.
Police found the car in the garage, the seats missing and the windshield and rear glass broken. Officers said they found dark stains on the passenger-side floorboard and burned car seats in her back yard.
Mallard's attorney Reagan Wynn said at June 10 court hearing that some media coverage of the case - including a report that Mallard had sex with her boyfriend after arriving home and that she left Biggs in the garage for days - are inaccurate. Wynn requested that the trial be moved out of Fort Worth. The request was denied.
Thanks for reading CBS NEWS.
Create your free account or log in
for more features.