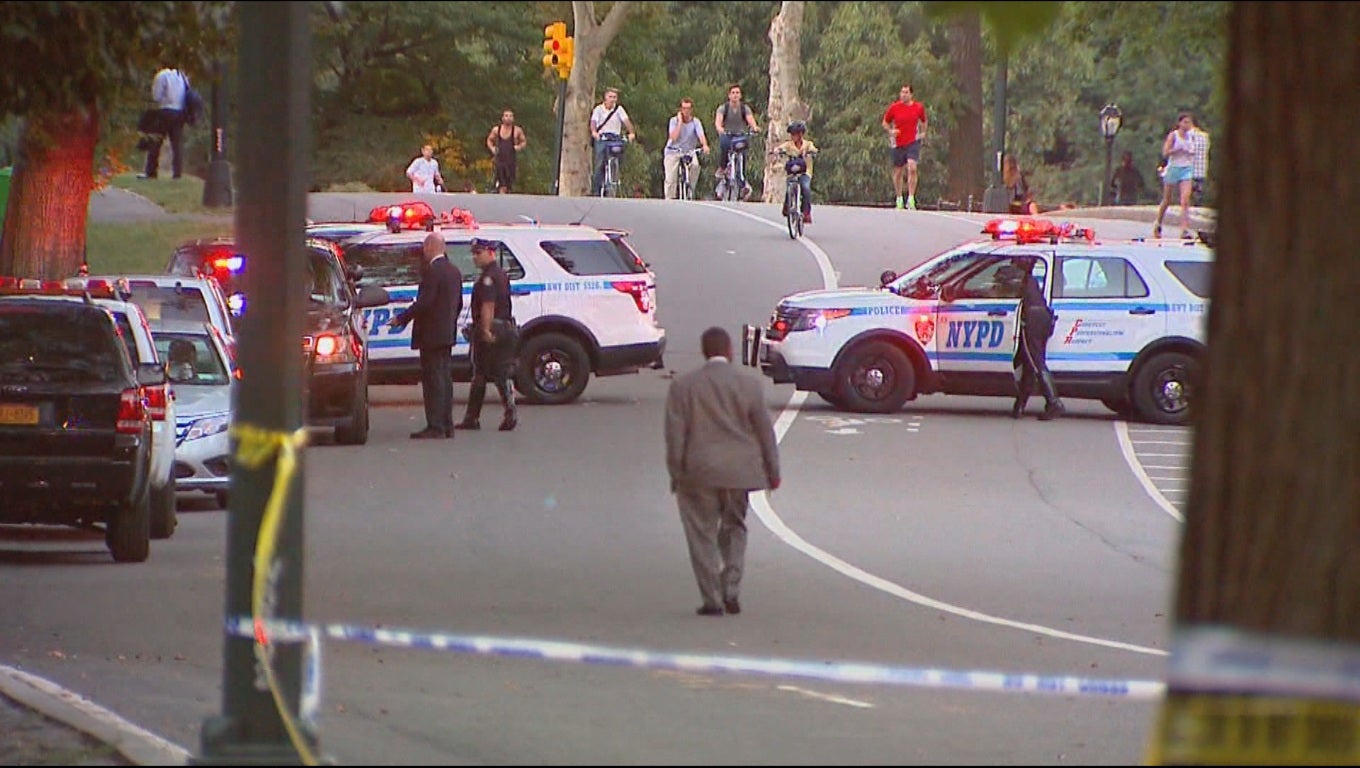 Wife of CBS Senior VP hit by bicyclist, dies
A woman who was struck by a bicyclist in New York's Central Park last Thursday and had been on life support died over the weekend.
The crash that killed Jill Tarlov is bringing renewed focus to the long-running tension between pedestrians and cyclists, in one of the city's most popular public spaces.
In Central Park, pedestrians share the road with bicyclists who are required to obey the rules of the road. The speed limit is 25 miles-per-hour and they're expected to slow down at crosswalks and yield to pedestrians, said CBS News correspondent Vinita Nair.
New York City Police were seen ticketing bicyclists on Sunday at a busy crosswalk in the park.
But last Thursday all safety precautions failed, when a cyclist crashed into the 58-year-old Tarlov.
According to police, 31-year-old Jason Marshall was riding southbound in a bicycle lane when he swerved to avoid a group of pedestrians. Instead he hit Tarlov, just as the mother of two was stepping off the curb.
Tarlov, the wife of a senior vice president at CBS, suffered severe head injuries.
In a statement, CBS Television Stations' Senior Vice President of Finance Mike Wittman said in regards to the passing of his wife:
"My wife was beautiful in every way imaginable. Jill was the most amazing mother to Matthew and Anna, who taught them above all that kindness, compassion, and a spirit for life were the right morals to live by. Everyone who had ever met her was somehow made better by her company.
"Even though she has been taken from us far too soon, her spirit will live on forever. On behalf of our family, I would like to thank everyone for their thoughts and prayers and request privacy during the difficult times ahead."
It's still not clear who had the right of way or how fast the biker was going. According to the New York Post, witnesses told police that Marshall yelled at Tarlov to get out of the way, but they think she didn't hear him.
Runner Carolina Almando says she is used to seeing bikers riding much faster than the 25 mile-per-hour speed limit.
Does this accident surprise her? "Not really," Almando said.
But New York City resident Pam Margolin says pedestrians are also to blame.
"I think a lot of cyclists are kind of out of control," Margolin said. "But pedestrians are also a major, major problem, especially the tourists who are looking around; they're not paying any attention."
The accident comes just a month after the NYPD completed a cycle safety initiative, part of a plan to curb pedestrian deaths. During a two-week period, officers issued 4,300 moving violations across the city.
On Sunday, the cycling group Marshall belongs to issued a statement saying, "Our collective thoughts are with Jill Tarlov and her loved ones during this very difficult time . . . We know it only takes one moment of bad judgment from one individual to cause major problems for all of us."
Marshall, an avid cyclist who has been known to log his distance and speeds online, stayed at the scene after the accident.
He has not been charged, though the investigation is still ongoing.
A statement from Anton Guitano, Chief Operating Officer, CBS Local Media, and Peter Dunn, President, CBS Television Stations reads:
"We are heartsick over the passing of our dear friend and former 1010 WINS Radio colleague Jill Tarlov. As we mourn the loss of our friend and console Mike and his family, we are committed to doing what we can to bring greater public awareness of the perils of unsafe and distracted driving by motorists and cyclists that endangers pedestrians. Far too many people have been killed or seriously injured on our streets."
Thanks for reading CBS NEWS.
Create your free account or log in
for more features.