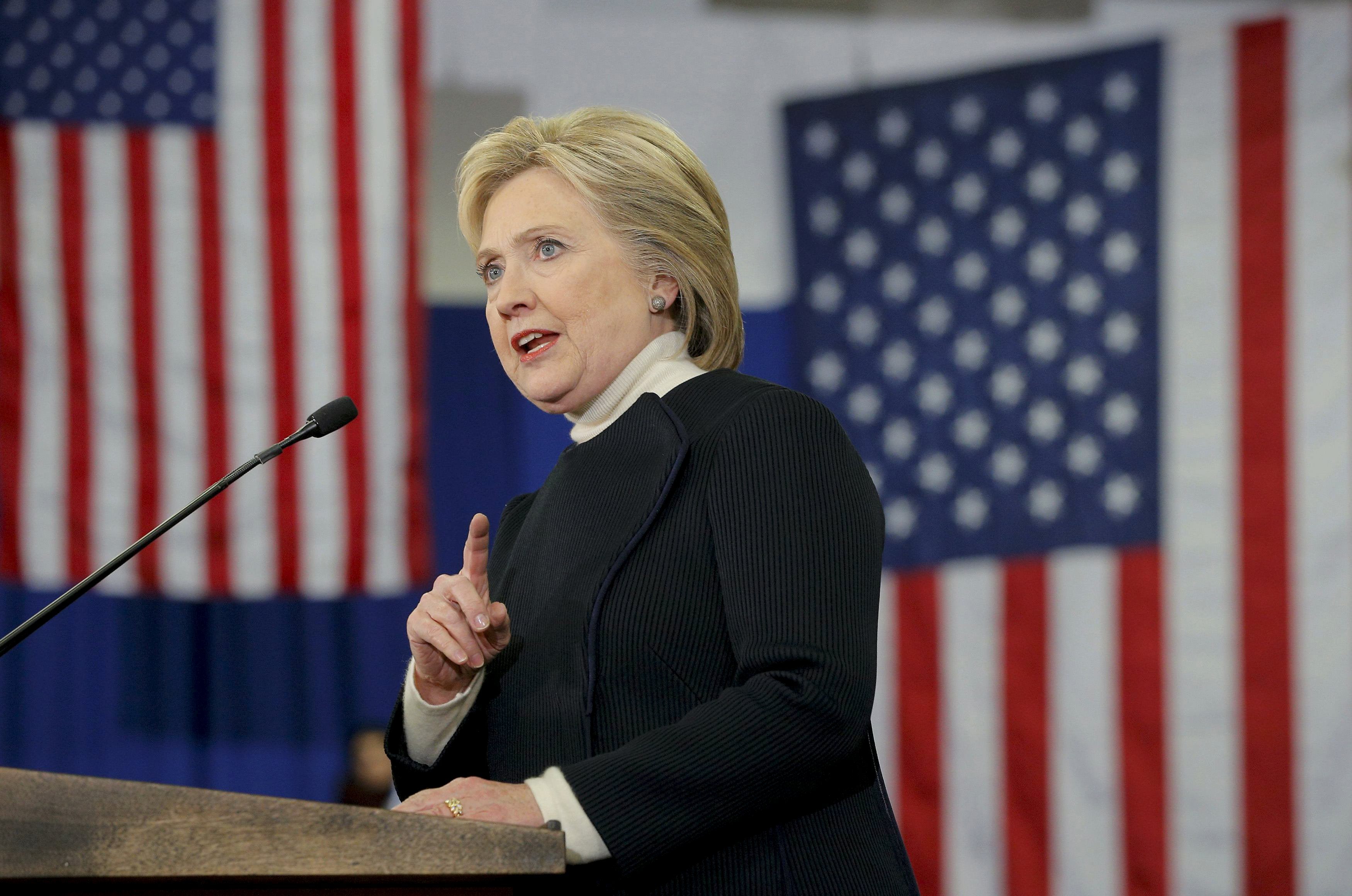 Why did Hillary Clinton lose big in New Hampshire?
Vermont Sen. Bernie Sanders crushed rival Hillary Clinton during Tuesday night's Democratic primary contest in New Hampshire, winning with a 22-point margin over the former secretary of state. According to exit polls, the major deciding factor among Granite State voters was the presidential contenders' level of trustworthiness.
Democrats ranked "honest and trustworthy" as the most important candidate quality in deciding their vote: Thirty-four percent of Democrats put it above electability (12 percent), experience (26 percent), and a politician's caring "about people like me" (26 percent).
Among those who prioritized trustworthiness, over nine in ten voters sided with Sanders. Clinton, whose private email scandal has plagued the former secretary's presidential campaign for months, garnered just five percent of those voters.
Additionally, fewer than half of the Democrats polled Tuesday believed Clinton to be honest and trustworthy -- compared to nearly 90 percent who believed Sanders possessed those qualities.
Three-quarters of Democrats also identified candidates' stance on issues as more important than leadership qualities.
Of those that viewed the economy as the most important issue (33 percent), 59 percent voted for Sanders. The second most important issue was income inequality, at 32 percent.
Breaking down the demographics of the voting electorate, a generational divide also hurt Clinton.
Among women, the only age group Clinton won over were those 45 years old and older. Sanders, in contrast, won the women's vote in New Hampshire by 11 points. Among 18-29 year-old women, Sanders beat Clinton by nearly 60 points.
Clinton admitted her failings with younger voters Tuesday night, acknowledging at an event with supporters that she still has "work to do" in winning over the support of millennials.
Still, she said she knows what it's like to "stumble and fall."
"It's not whether you get knocked down that matters," she told backers. "It's whether you get back up."
For Clinton, a campaign strategy that has prioritized courting minority voters did not fare well in New Hampshire, where 93 percent of voters identified as white.
Among white voters, Sanders trumped Clinton by 24 points. Minority residents made up less than 10 percent of the New Hampshire voters in the exit polls.
First-time voters did not play as large of a role as they did in the 2008 primary election: On Tuesday, only 17 percent claimed it was their first primary vote, versus 19 percent in 2008. Still, a majority of those first-time voters sided with Sanders: Seventy-eight percent chose the Vermont senator, versus the 21 percent who voted for Clinton.
Among voters that actually identified as independents -- about 40 percent of those who cast ballots in the Democratic primary race -- Sanders also outperformed Clinton by a wide margin. Seven in 10 independents said they supported the Vermont senator.
The exit polls, conducted by Edison Research for CBS News and other news outlets, surveyed a sample size of 2,215 Democrats on Tuesday.
CBS News' Melissa Herrmann and Jeanne Zaino contributed to this report.
Thanks for reading CBS NEWS.
Create your free account or log in
for more features.