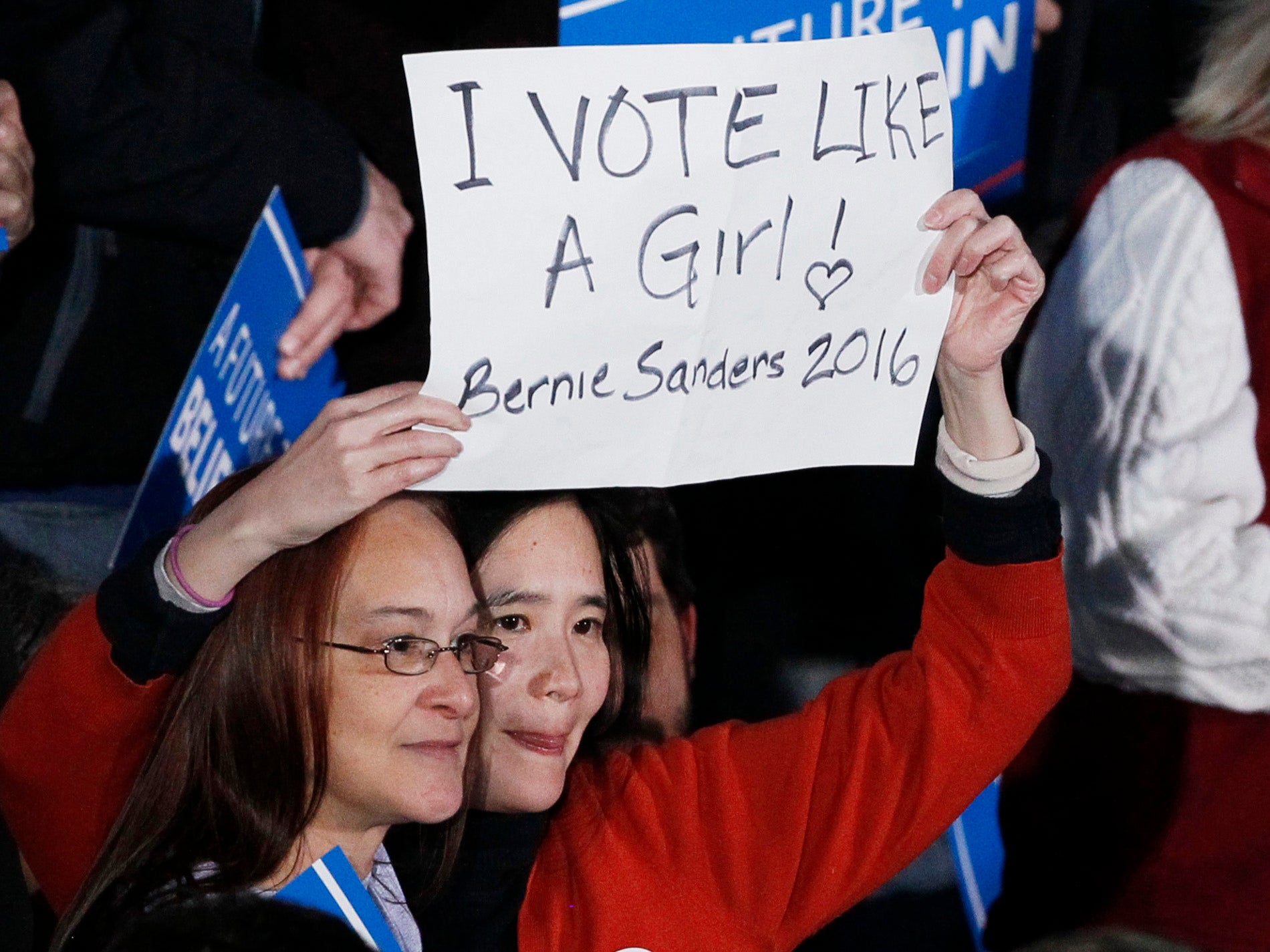 In first primary, Clinton loses women to Sanders
Women of the Granite state went to the polls in a big way, but not for Hillary Clinton.
The former secretary of state lost New Hampshire's Democratic primary Tuesday 60 to 38 percent after losing the support of groups she was counting on. Sanders won in part because young female voters were on his side, leaving Clinton feeling -- in the words of the New York Post -- "berned," reports CBS News correspondent Nancy Cordes.
"I'm in a boatload of debt already. It would be great to be able to afford a house and have kids and not be still paying for my loans while I'm trying to get them through school," said one voter.
CBS News exit polling of a sampling of female New Hampshire voters shows a generational divide. The only age group of women Clinton won was ages 45 and up.
Overall, Bernie Sanders won the women's vote in New Hampshire by 11 points. Among women 18 to 29, Sanders beat Clinton by nearly 60 points.
The numbers show women were not convinced by the rallying cry from former Secretary of State Madeleine Albright.
"There's a special place in hell for women who don't help each other," Albright said at an event in New Hampshire Saturday.
But even Clinton supporters say it's not that simple.
Still, one thing to keep in mind is that this was just one state. Clinton won among women in Iowa, but her challenges with young voters stretch across both states. Young voters were a key component of the Obama coalition in 2008.
Thanks for reading CBS NEWS.
Create your free account or log in
for more features.