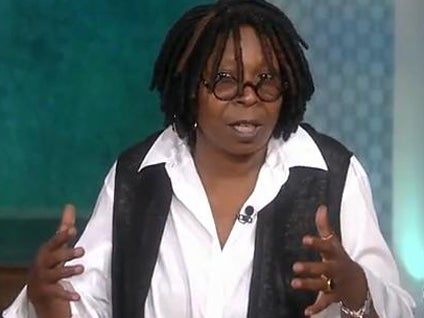 Whoopi Goldberg Defends Mel Gibson on "The View"
NEW YORK (CBS) Whoopi Goldberg is speaking out in defense of Mel Gibson and the alleged recordings of his rants that have been posted online.
The actress and talk show co-host said that she knows Gibson personally and that she does not think that he's a racist.
Pictures: Stars with Anger Issues
"I don't like what he did here, but I know Mel and I know he's not a racist," Goldberg said on "The View" on Monday. "He may be a bonehead. I can't sit and say that he's a racist, having spent time with him in my house with my kids."
On Tuesday's show, she also questioned why Gibson's ex-girlfriend, Oksana Grigorieva, would release the tapes on the Internet.
"If someone is kicking your behind and punching you while you're holding your kid, you don't go to the cops first? You go to RadarOnline?" Goldberg asked.
Three recordings that are purported to be of Gibson have been posted on celebrity website RadarOnline.com. In each, a man who sounds like the Oscar-winner is heard making racist and sexist remarks in an argument with Grigorieva, along with threatening and acknowledging that he hit her.

"The View" co-host Joy Behar told The Insider that she was "surprised" with Goldberg's defense of Gibson.
"I am surprised, but that's her position," she said. "It's called 'The View.'"
She also added that she didn't think Barbra Walters would let Gibson on the show to defend himself.
"Barbara would not allow him on the show," Behar said. "Barbara's Jewish, he's an anti-Semite, he's a racist ... so he's done."
Watch Monday's "The View" discussion:
Thanks for reading CBS NEWS.
Create your free account or log in
for more features.