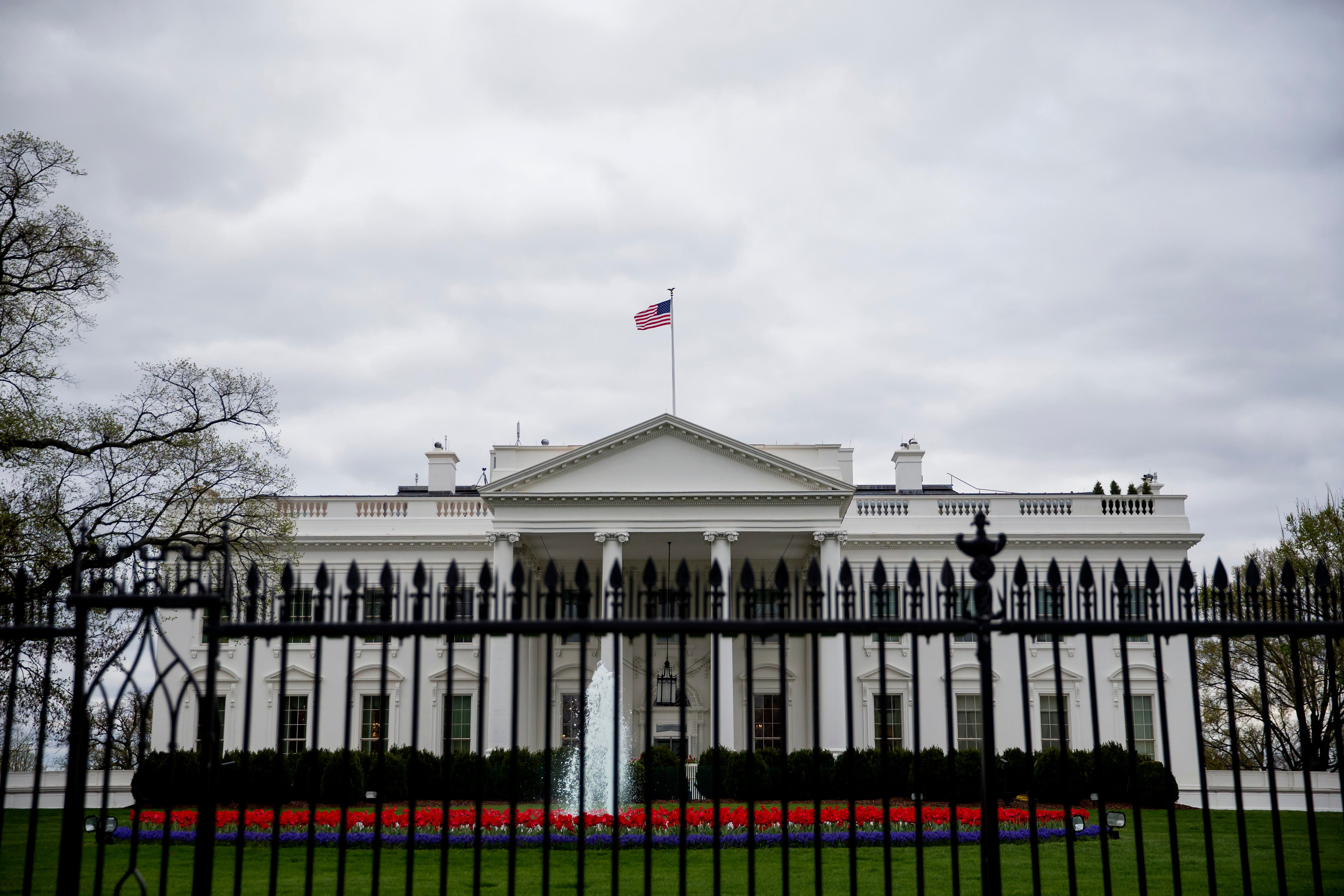 White House's Kushner to host top tech CEOs for elite-level brainstorming session
The White House Office of American Innovation, led by top Trump adviser and son-in-law Jared Kushner, and the American Technology Council will convene a group of top technology CEOs for an elite-level brainstorming session on Monday afternoon.
CEOs will bring a "plus one" from their company and join a four-hour event with ten different working sessions, each focused on a technology problem the government wants to tackle. Kushner and the Office of American Innovation are looking for input from top minds in the field.
Vice President Mike Pence is expected to join in some of the working sessions, and President Donald Trump will meet with the group once the sessions have finished, in order to hear some of their ideas.
Apple Inc. Chief Executive Officer Tim Cook, Microsoft Corp. CEO Satya Nadella, Amazon.com Inc. CEO Jeff Bezos, Oracle Co-CEO Safra Catz and International Business Machines Corp. CEO Ginni Rometty will all be in attendance and are expected to participate in the day's events.
This comes after some of the same CEOs, and others from the technology industry expressed disappointment with President Trump's decision to withdraw from the Paris climate agreement. Tim Cook tweeted that the decision was "wrong for our planet." Microsoft posted a statement on LinkedIn by President Brad Smith, saying the company was disappointed. Tesla and SpaceX CEO Elon Musk said he would be leaving the presidential councils he serves on after the decision.
When asked about this issue on a conference call with reporters, a senior administration official who was involved with organizing Monday's event said there was "virtually no fallback" from the president's climate decision.
"Some liked the decision, some didn't like the decision, but they see a bigger relationship and they've been very happy with the level of dialogue that comes out of this White House, and with the president," the official said.
The topics that will be covered in Monday's working sessions include the cloud, cybersecurity, analytics, big data, contract reform, talent recruitment and future technology trends. Senior administration officials said there will be a particular focus on modernizing government IT systems.
"Before we can start doing a lot of the things that are very exciting, we actually have to get the government to a place where the technology is supportive of what a modern operation should look like and quite frankly it's a long ways away from that," said one senior official.
But the questions CEOs will be asked to explore in the "Future Trends" session involve some of the most sophisticated technology being developed right now -- and clearly fall into the category of "exciting." The session includes one brainstorming question on drones or unmanned aerial systems (UAS). For example, "How else can UAS be integrated into our operations to provide the highest quality government services?" Another question deals with machine learning and artificial intelligence (MLAI), asking CEOs to discuss how MLAI can be integrated into government services in the future.
There will also be a working session on H-1B visas and immigration. CEOs in that session will be asked to address the question, "How can the H-1B visa program be modified to ensure that visas are issued to the highest-skilled and highest-paid workers, while also eliminating examples of the program's abuse?"
Senior administration officials said this was a special topic added to the afternoon because of anticipated interest. Officials said they believe there is alignment between the administration and technology CEOs on H-1Bs but want to hear more.
"This working session will hopefully clarify what the goals are and then what the steps are that we think we can take to get things done administratively and also get things done legislatively and then chart out a course of action and then figure out how we can work together on that issue," a senior administration official said.
Thanks for reading CBS NEWS.
Create your free account or log in
for more features.