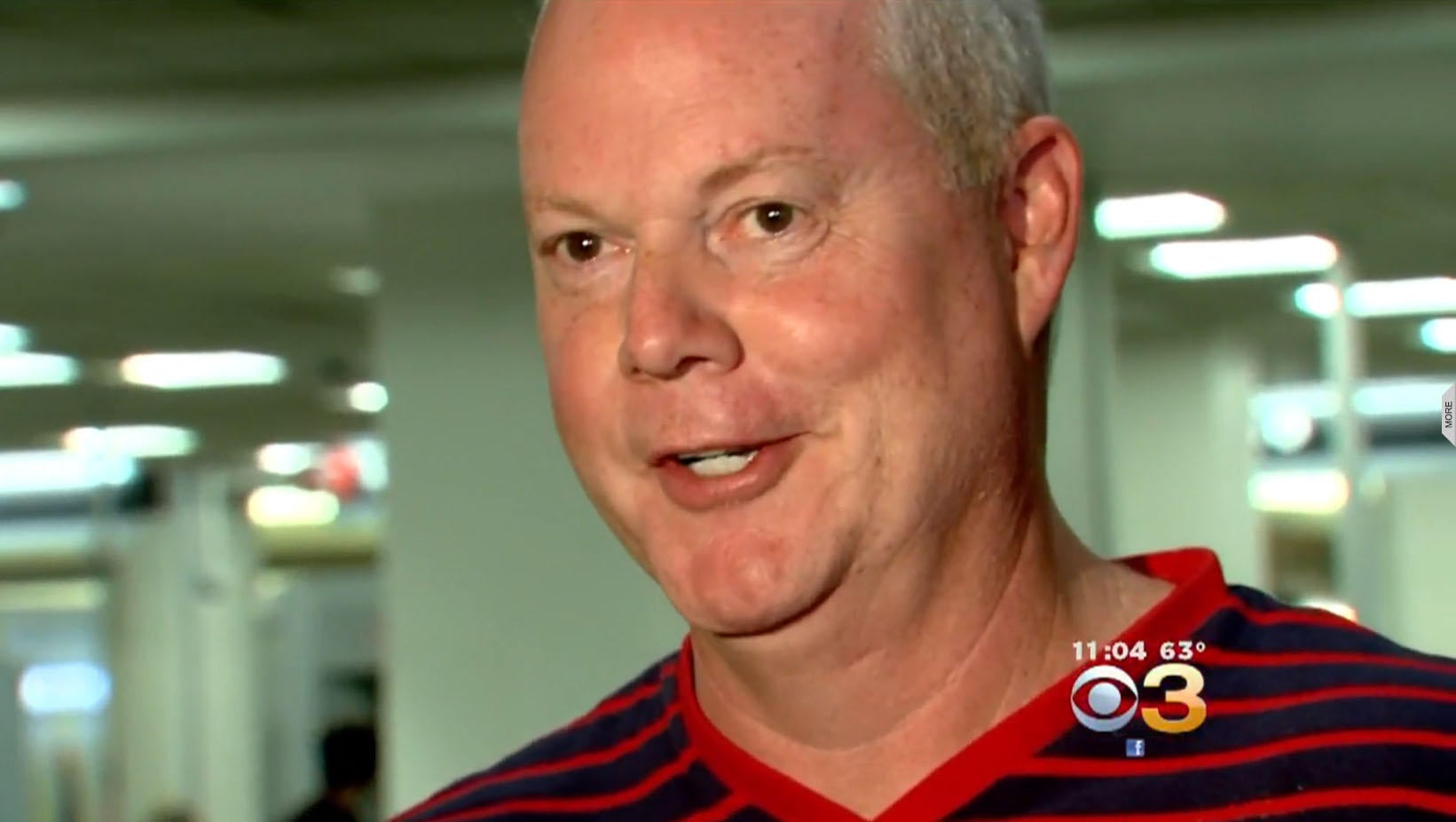 White House praises Philly man for shielding students from gunfire in Las Vegas
PHILADELPHIA -- A Philadelphia man was hailed as a hero by the White House for covering students from gunfire amid a mass shooting Sunday at a Las Vegas country music concert.
White House press secretary Sarah Huckabee Sanders singled out Philadelphia financial planner Mike McGarry during a press briefing Monday, saying people risked their lives to help strangers during the attack.
Sanders told reporters Monday that McGarry lay atop younger people at the country music concert targeted by a gunman in a nearby hotel.
Police have identified the gunman as 64-year-old Stephen Paddock, who they say brought multiple firearms to a suite on the 32nd floor of the nearby Mandalay Bay hotel, smashed two windows and opened fire, killing 59 and wounding more than 500.
McGarry told CBS Philadelphia he was at the concert when gunshots rang out, he saw "bullets flying all over."
"I just dove on top of live, 14 people, I pulled a chair on top of them, a table," McGarry told the station after returning home to Philadelphia.
McGarry said he did it because, "I'm 53, they're in their 20s. I lived a decent life so far, I'd rather them live longer than me."
It was one of dozens of stories of heroism that emerged from the massacre, which was the worst in the nation's history.
McGarry didn't realize he'd been praised nationally because he was on a flight home when Sanders addressed the media. He says his wife, a registered nurse, was more of a hero than him - putting a tourniquet on one of those wounded.
McGarry said, "We're just trying to help other people. I don't think I did anything spectacular."
Thanks for reading CBS NEWS.
Create your free account or log in
for more features.