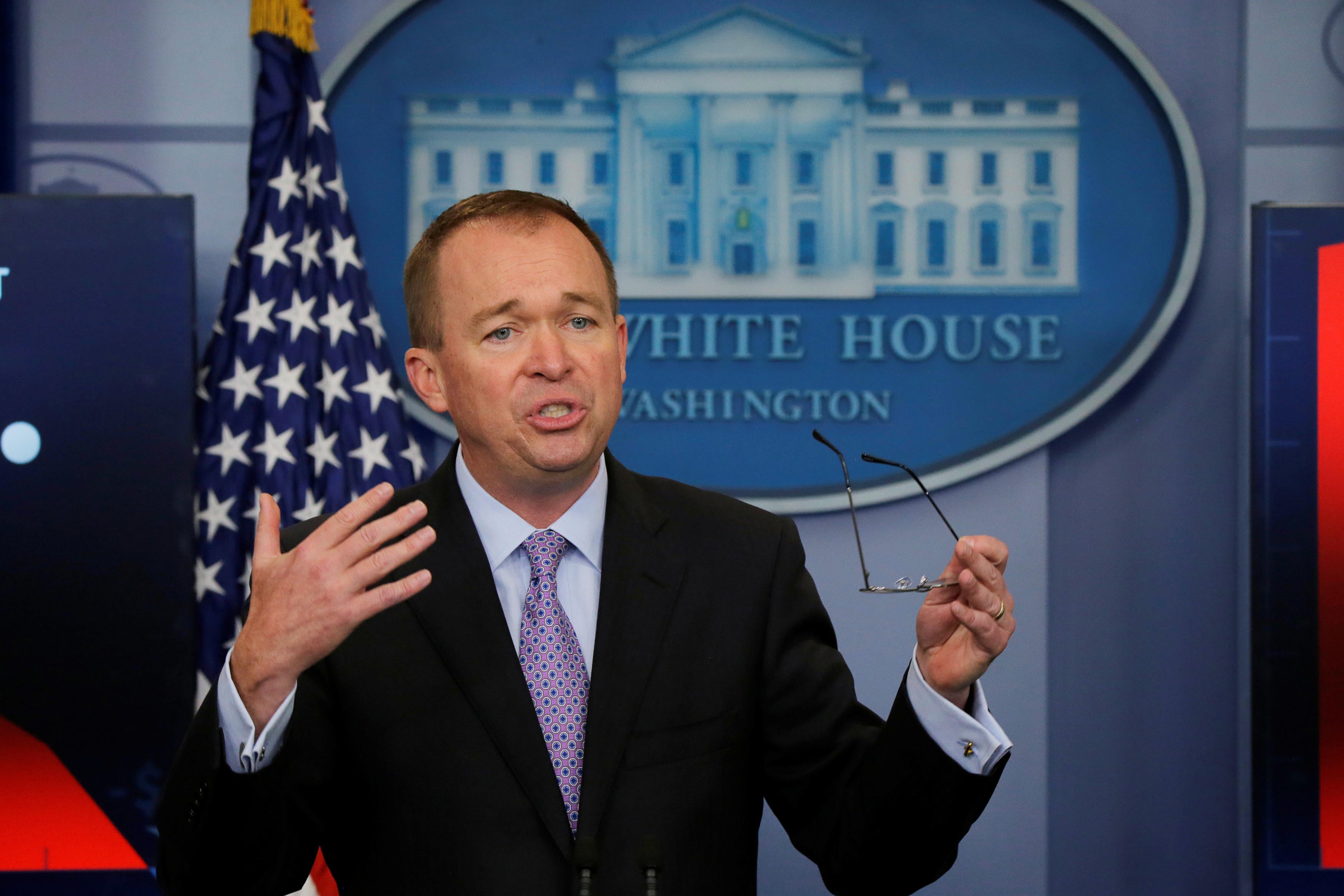 White House officials say they're preparing for "Schumer shutdown"
The White House is preparing for what officials are calling "the Schumer shutdown" on Friday, Office of Management and Budget Director Mick Mulvaney said at a press briefing.
Mulvaney, who was joined by White House legislative affairs director Marc Short, said that Democrats are opposing a short-term spending bill that they normally would support, noting that it's technically a "clean" bill that includes an extension to the Children's Health Insurance Program (CHIP) -- for six years -- and some support the delay in some Obamacare taxes.
"We don't want this," Mulvaney said. "We do not want a shutdown."
If Congress doesn't pass new funding by Friday night, the government will shut down early Saturday morning. So far, the House passed a short-term spending bill Thursday night, but the bill lacks enough votes to pass in the Senate.
Senate Minority Leader Chuck Schumer, D-New York, Mulvaney said, "is in a position to force this on the American people."
Before the briefing, Mulvaney said, "I'm handicapping it now at some place between 50 and 60 percent. But again we're planning for it as if it's 100 percent. That's what we do, we run the government, and we will run the government if a bill passes, we will run the government if a bill doesn't pass."
Mulvaney said that if the government shuts down, the effects will be different than the repercussions seen during the 16-day shutdown in October 2013. He claimed that the Obama administration "weaponized the shutdown in 2013."
"They could have made the shutdown in 2013 much less impactful, but they chose to make it worse," he said.
National Parks, for example, will remain open this time, he said, as well as the U.S. Postal Service and the Transportation Security Administration (TSA), but said workers will be "working for nothing, which is simply not fair."
Both officials dismissed the idea that President Trump hasn't shown leadership in trying to get a deal on immigration and government funding. Short said that he was very "active" on Thursday and has continued to make calls to lawmakers of both parties Friday morning.
This marks the fourth short-term spending bill Congress has had on its plate since September. Democrats, however, remain largely opposed to the measure because they want it tied to a larger immigration deal over the Deferred Action for Childhood Arrivals (DACA) program and border security.
Mulvaney said that there's "no DACA bill to vote on" and "no emergency" in terms of the timing because Congress has until March 5 to work out a legislative solution on the issue.
"There's absolutely no reason to tie these things together right now," he said.
The House, meanwhile, is planning to adjourn after their lone vote this morning, which will take place around 10:45 a.m. It'll wrap up around 11:45 a.m. and then House lawmakers leave town – so they are telling the Senate they have to pass the CR the House passed last night if they want to keep the government open.
CBS News' Rebecca Kaplan contributed to this report.
Thanks for reading CBS NEWS.
Create your free account or log in
for more features.