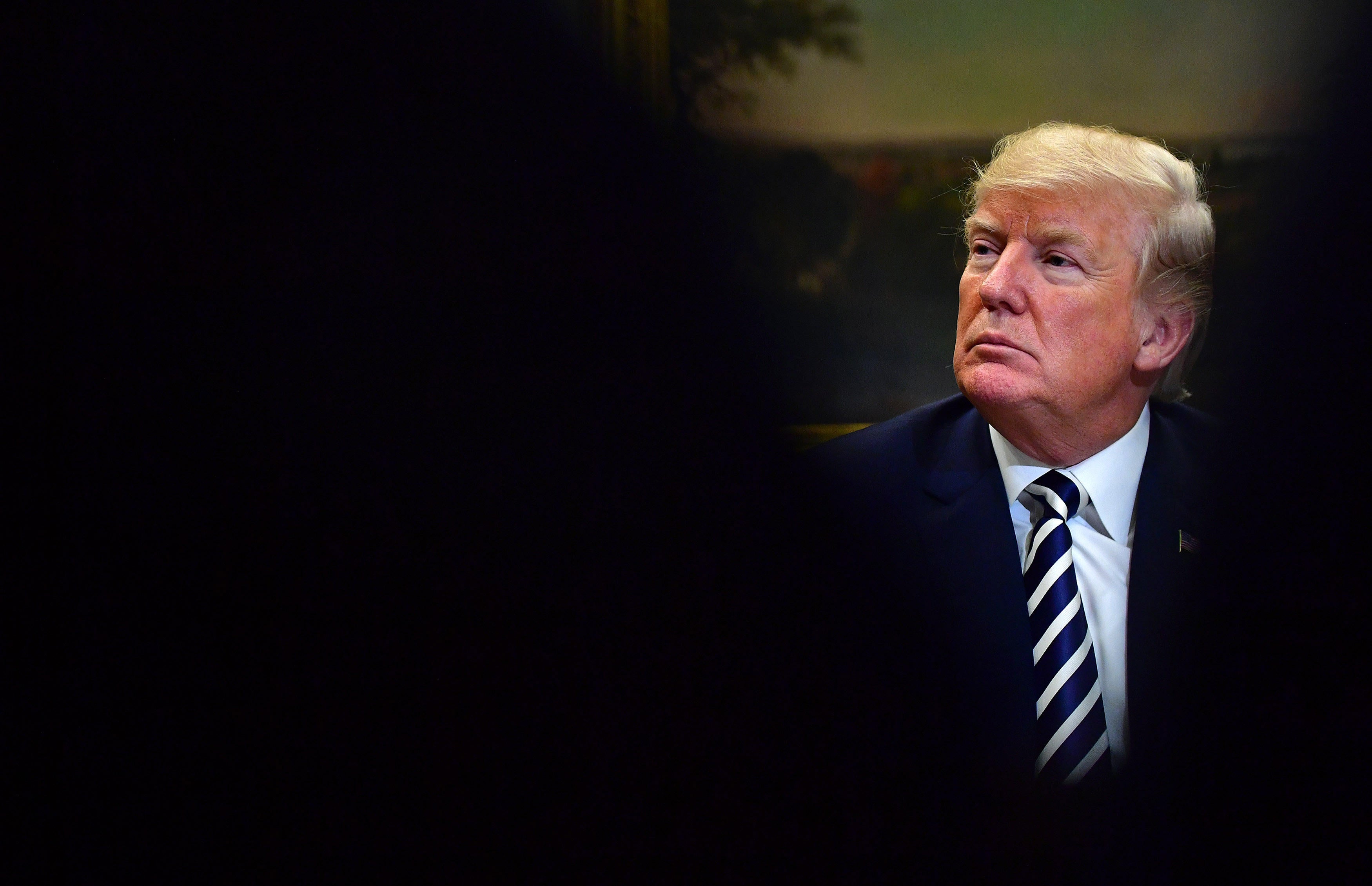 Trump, John Kelly fume over leak of internal Trump briefing papers
The leak of an internal briefing document that instructed President Trump not to congratulate Russian President Vladimir Putin has left embattled chief of staff John Kelly and the president fuming, according to White House officials.
The advice Mr. Trump received from National Security Council (NSC) staffers not to congratulate Putin on his victory was contained in the overnight briefing book he has in the White House residence. It is not clear, though, how closely Mr. Trump read the briefing book notes on the Putin call. There was a specific reference in that book about not congratulating Putin on his victory. Mr. Trump would not be the first president to skim the nightly briefing book. It is well-known in the White House that he is not a voracious consumer of nightly briefing book details.
Before the president's conversation with Putin, there was a standard pre-call with NSC staff on the outlines of the Putin conversation. There was no discussion during this call that suggested he should not compliment Putin.
The coverage of Mr. Trump's call with Putin has prompted a response from the president on Twitter Wednesday afternoon. "I called President Putin of Russia to congratulate him on his election victory (in past, Obama called him also). The Fake News Media is crazed because they wanted me to excoriate him. They are wrong! Getting along with Russia (and others) is a good thing, not a bad thing," he tweeted. ".....They can help solve problems with North Korea, Syria, Ukraine, ISIS, Iran and even the coming Arms Race. Bush tried to get along, but didn't have the "smarts." Obama and Clinton tried, but didn't have the energy or chemistry (remember RESET). PEACE THROUGH STRENGTH!"
White House chief of Staff John Kelly is irritated about the leak, and so is Mr. Trump. But it is the leaking of a document -- one that is prepared for the president and should remain with him for his use as he decides to use it -- that is especially irksome. Mr. Trump understood the ramifications of congratulating Putin, and he did so of his own volition. He also raised the possibility of a meeting with Putin – even though White House officials have no sense at all when or where that might occur or what a potentially actionable agenda might look like.
As one official told CBS News, "This is beyond the pale. It was a classified briefing document. Only a few people would have known."
However, it is hard to quantify "a few." There are those in the NSC staff that would have seen it and those who handle the briefing book – the staff secretary, those in that office and possibly others.
Another senior official said more formally, "Someone leaked the president's briefing papers. Leaking such information is a fireable offense and likely illegal." In any White House the president decides what is fireable. Legality is another matter.
Thanks for reading CBS NEWS.
Create your free account or log in
for more features.